The Grand Theatre Announces 2018/19 Season Principal Casting Preview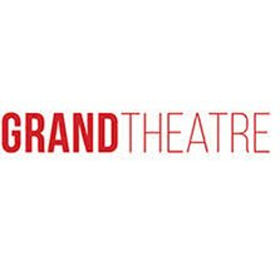 Artistic Director Dennis Garnhum has announced principal casting for the 2018/19 season including Seana McKenna as Penelope in MARGARET ATWOOD'S THE PENELOPIAD, Jan Alexandra Smith as Scrooge in this season's gender-flipping A CHRISTMAS CAROL, Nigel Shawn Williams as Troy Maxson and E.B. Smith as Jim Bono in August Wilson'S FENCES, and Alex Furber as Robert Ross in Timothy Findley'S THE WARS.
"This season is all about igniting conversations around issues, ideas, and ways of thinking - whether that be through the stories we tell or the way in which we tell them," said Dennis Garnhum, Grand Theatre Artistic Director. "Our theatre will be a catalyst for conversation and engagement: of ideas, people, and possibility."
Margaret Atwood's THE PENELOPIAD, directed by award-winning film and stage star Megan Follows, will see the return of one of Canada's finest classical actors, Seana McKenna, to the Grand stage after 22 years, starring as Penelope with an all-female cast. Ms. McKenna's distinguished career includes 27 seasons as a company member at the Stratford Festival, this season starring as Mary Tyrone in the acclaimed LONG DAY'S JOURNEY INTO NIGHT and the titular role in JULIUS CAESAR. THE PENELOPIAD, Ms. Atwood's daring - and shall we say 'timely' - response to Homer's The Odyssey, is a provocative and contemporary look at one of history's most powerful myths.
The Dickens classic A CHRISTMAS CAROL, adapted by Dennis Garnhum, returns this season with a whole new twist on the central role: Scrooge will be played by Jan Alexandra Smith (Catalyst Theatre's VIGILANTE) as a woman in a man's world.
"Changing the gender of Scrooge has the potential to crack open this story in unexpected ways," said Megan Watson, director of this season's A CHRISTMAS CAROL and Grand Theatre Artistic Associate. "The core of the story is the same but with a female Scrooge this classic will evolve in ways that will ask our hearts to feel and minds to think differently about a story we know so well."
The jovial Mr. Fezziwig will be played by Steve Ross, currently in the Stratford Festival's THE ROCKY HORROR SHOW. Also featured is Blythe Wilson returning as the Spirit of Christmas Present, and Sean Arbuckle as Bob Cratchit.

Djanet Sears, in her Grand Theatre directorial debut, brings August Wilson'S FENCES to the stage, starring Nigel Shawn Williams (director, Stratford's TO KILL A MOCKINGBIRD) in his acting debut at the Grand, and featuring E.B. Smith, who returns following roles in THE MOUNTAINTOP and ART.
The Spriet Stage season launches with Timothy Findley'S THE WARS, commemorating the 100th anniversary of the end of WW1 and featuring Alex Furber (CHARIOTS OF FIRE) as Robert Ross and Jan Alexandra Smith as Mrs. Ross. Ms. Smith's stunning talent will span the 2018/19 season, when she appears in VIGILANTE as matriarch Johannah Donnelly, and as Tanya in MAMMA MIA!, a co-production with the Charlottetown Festival.
"Jan is, simply stated, one of Canada's finest artists. This season she takes on some incredibly diverse and challenging roles," said Garnhum. "As a director, actor, vocalist, and choreographer she is more than a quadruple threat - and you'll see her true talent shine as she goes from role to role."
The Grand Theatre is proud to present BARBER SHOP CHRONICLES from England's National Theatre. The only Canadian stop on the North American Tour, this acclaimed new production comes to London, Ontario for a limited 12-performance run. Catalyst Theatre's VIGILANTE storms the Grand stage when the ghosts of the Donnellys return this February.
THE GRAND'S MCMANUS STAGE features a four-play season that opens with the already sold-out production of Rebecca Northan's AN UNDISCOVERED SHAKESPEARE in development through the Grand's COMPASS New Play Development Program and the Stratford Festival Laboratory. Next, Crow's Theatre presents THE BOY IN THE MOON by Emil Sher, based on a book by Ian Brown, directed by Chris Abraham and starring Kelly McNamee, Liisa Repo-Martell, and David Storch. Kaitlyn Riordan takes the stage with MAGGIE AND PIERRE in a one-woman show by Linda Griffiths with Paul Thompson, directed by Rob Kempson. The McManus season finale is an extended run of the Grand's production of CABARET, directed by Dennis Garnhum.
Tickets for the 2018/19 Season are now on sale at grandtheatre.com, by phone and at the box office. Single tickets range from $29.95 to $86; season subscribers save up to 25% off the regular single ticket price.