Heather Rankin to Bring A FINE LINE Solo Show to Hugh's Room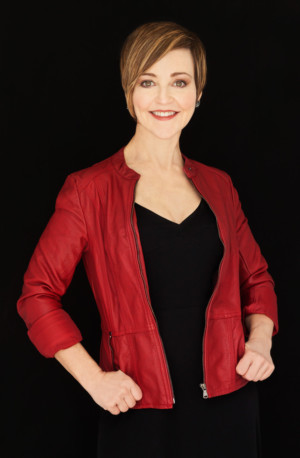 Canadian singer-songwriter HEATHER RANKIN brings her acclaimed solo show to Hugh's Room in Toronto on September 10th at 8:30pm. This show marks Rankin's first performance in Toronto since the release of her Juno Award-nominated debut solo album, A Fine Line (2016).
After more than 25 years of performing with her siblings Heather Rankin comes into her own with A Fine Line. It is Heather Rankin like you have never heard her before, breaking away from The Rankin Family's Signature Sound, and forging her own musical legacy with her poetic, intimate original songs, and an eclectic mix of others. A Fine Line is an exploration of the balance between grief and joy, love and loss, and life and death. While the sound is dis- tinctively Heather's own, songs like "We Walk As One" conjure evocative imagery from the past she shared with her siblings, and with fans all over the world. Other songs showcase her more upbeat and contemporary side, like her rendition of
Tears for Fears' 1985 hit "Everybody Wants To Rule The World," which features Hip Hop Artist Quake Matthews. It is a social commentary with a Dance Club vibe. A song like David Tyson's "Valentine" is a heart-felt love song, poignant in its simplicity, where Rankin's soaring, angelic voice is all that is needed to hit straight to the heart.
On June 2nd Rankin released the music video for "Titanically," A Fine's Line's third single. Directed by Halifax-based filmmaker Thom Fitzgerald (Cloudburst, The Hanging Garden, Sex & Violence) "Titanically" has already had over 80K views on Facebook and YouTube. The video was inspired by the story of Wallace Hartley, the Titanic's bandmaster and violinist. His violin was recovered with his body in the North Atlantic by the Mackay-Bennett Cable Ship, both were taken to Halifax, Nova Scotia, but then the violin, in its music case, seemed to disappear, providing a mystery for Titanic historians for decades. Amazingly, in 2006 the vio- lin was discovered in an attic in a house in the United Kingdom and its journey from Halifax was pieced together by forensic scientists and Titanic experts. The violin went on to be auctioned off in 2013 for 1.7 million dollars, the most expen- sive Titanic artefact to date. "Titanically" is told from the perspective of the violin, yearning to be returned to the man who loved it and played it. It is an exploration of the immortality of music, of the musicians' spirit and of the enduring stories surrounding the Titanic.
As a Canada 150 Ambassador this year, Rankin participated in Leg 2 of the Canada C3 Expedition in June, which took her to communities throughout the Saint Lawrence Seaway. Inspired by the people they met, the stories they heard and deep and profound awakenings surrounding the Reconciliation with First Na- tions, Inuit and Me?tis Communities, Heather Rankin, Alex Cuba and Andrea Menard wrote "River of Nations." Rankin describes the song thus, "Three per- formers from three different cultures collaborating in the universal language of music hoping to send a message of love, understanding and healing to all of Canada." "River of Nations" is now available to stream and to download on all digital platforms, including Apple Music/ iTunes and Spotify.
UPCOMING PERFORMANCE DATES:
September 9. Trenton Scottish Irish Festival. Trenton, Ontario.
September 10. Hugh's Room, Toronto.
October 6. Centre 200. Sydney, NS. Celtic Colours.
October 7. Port Hawkesbury, NS. Celtic Colours.
October 13. Fergus Grand Theatre. Fergus, Ontario.
March 16 & 17. Rebecca Cohn Auditorium with Symphony NS. Halifax, Nova Scotia. March 28. Imperial Theatre, Saint John, New Brunswick.
March 29. Capitol Theatre, Moncton, New Brunswick.
HEATHER RANKIN AT HUGH'S ROOM 2261
Dundas Street West.
Sunday September 10th, 2017. 8:30pm.
$30 Advance/ $35 door TICKETS
For more, visit www.heatherrankin.ca, or follow on Facebook: www.facebook.com/HeatherRankinMusic, Twitter: www.twitter.com/heatherrankinme, Instagram: www.instagram.com/HeatherRankinMusic, YouTube: www.youtube.com/HeatherRankinMusic, and Snapchat: www.snapchat.com/add/heatherrankinme.
Related Articles View More Toronto

Stories

Shows
More Hot Stories For You