Arctic Symphony Earns 2nd Juno Nomination For Best Classical Composition In 2 Years For Vincent Ho!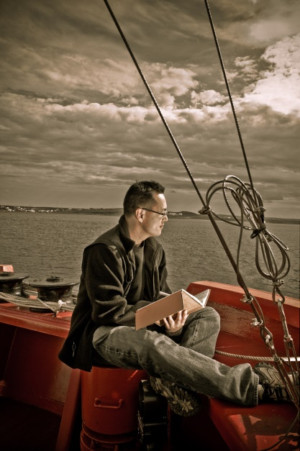 JUNO Award nomination for Best Classical Composition for composer Vincent Ho, his second in two years. The nomination for Arctic Symphony, Ho's mesmerizing atmospheric musical portrait of the north, co-commissioned by climate change scientist Dr. David Barber of the University of Manitoba, follows last year's nomination in the same category for The Shaman: Concerto for Percussion & Orchestra, which featured a tour-de-force role for percussionist Dame Evelyn Glennie.
With these subsequent honours, both works on the Centrediscs release Orchestral Music by Vincent Ho (October 2017), with Alexander Mickelthwaite conducting the Winnipeg Symphony Orchestra (WSO), have now been nominated for Best Classical Composition.
"Canadian composer Vincent Ho paints on a large, visionary canvas," says American Record Guide, about the Arctic Symphony, "The Prelude has a mystical chorus and shimmering strings. The Meditation and Nocturne are pure goose-bumps, full of tinkling percussion and all manner of tremolos and glissandos. The excellent Winnipeg Symphony plays with a mysterious kind of icy fire."
"At nearly 40 minutes, Ho's Arctic Symphony is a mammoth, fully mature work," says The WholeNote, "The five-movement work is a dramatic depiction of Canada's North and its Northern peoples ... Ho's brilliant orchestration creates vivid pictures drawing on the full resources of the modern orchestra.
In 2008, Vincent Ho had the opportunity to visit the Arctic region as part of an "Artist on Board" program through the Circumpolar Flaw Lead Systems Study organization. This unique program was created by scientist Dr. David Barber whose vision was to invite artists of various disciplines to visit the region and create their own interpretation of the land. In an article for The Conversation, Ho writes: "During my limited time in the Arctic, I spent days and nights observing the landscape. From the snow covered lands to the awe inspiring glaciers, there was much for me to take in and draw from. In the process, I found myself developing a spiritual connection with the environment. This was a feeling like no other - a sense of peace and calmness that could only be inspired by the land's angelic beauty, untouched by utilitarian society." Ho also witnessed the scientists and Inuit communities coming together to share information and integrated two songs by the Inuit youth ensemble, the Nunavut Sivuniksavut performers, with an evocative backdrop of Arctic environmental sounds.
A multi-award winning composer of orchestral, chamber, vocal, and theatre music, Vincent Ho is based in Calgary, Alberta where he is Artistic Director of Calgary's Land's End Ensemble and New Music Advisor to the Calgary Philharmonic Orchestra. Upcoming projects include "Kickin' It 2.1" for piano, drum set, and timpani to be premiered by the Pathos Trio, this Fall, and a new Concerto for the Zhongruan and Chinese Orchestra to premiere next June.