Latest News on David Barber
Stage Credits
Productions
[Off-Broadway, 0]
Scenery
[Off-Broadway, 2013]
Set Designer
[Broadway, 2008]
Associate Scenic Designer
[Broadway, 2004]
Associate Scenic Designer
[Broadway, 1971]
Stage Manager
[Broadway, 1970]
Production Stage Manager
David Barber News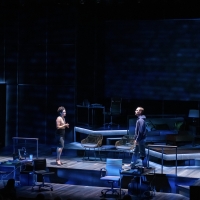 Review: A Chaotic THE FIFTH DOMAIN at Contemporary American Theater Festival
by Jack L. B. Gohn - Jul 18, 2022
The play is an ungodly and irremediable mess, but it does demonstrate the importance of the proposition for which the central character was willing to put his career at risk, i.e., that more care needs to be taken, by industry and government alike, of secrets – their own and everyone else's.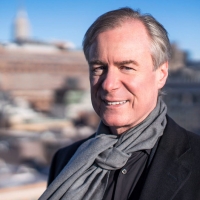 David Robertson Replaces Semyon Bychkov in LA Phil Concerts at Walt Disney Concert Hall
by Stephi Wild - Mar 22, 2022
Due to a shoulder injury, conductor Semyon Bychkov has withdrawn from conducting engagements for two weeks on medical advice and is unfortunately unable to perform with the Los Angeles Philharmonic at Walt Disney Concert Hall, March 24 & 26-27, 2022.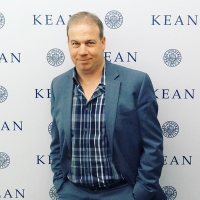 BWW Interview: Artistic Director, John J. Wooten of Premiere Stages and FANNIE LOU HAMER, SPEAK ON IT! From 10/15 to 10/18
by Marina Kennedy - Oct 8, 2020
Premiere Stages in Union, under the artistic direction of John J. Wooten, will present an outdoor production of the one-woman show, Fannie Lou Hamer, Speak On It! The show will be performed from 10/15 to 10/18 at The Tent at The Liberty Hall Museum.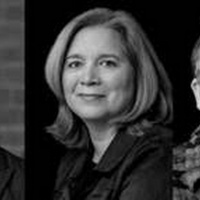 Jacob Burns Film Center to Honor David Barber, Susan Todd and Andrew Young at Annual Gala on Tuesday, September 24
by Sarah Jae Leiber - Sep 12, 2019
The Jacob Burns Film Center (JBFC), a nonprofit cultural arts center and one of the most successful suburban film houses in the country, announced today that its 18th annual gala, Celebrating Trailblazers, will honor three talented pioneers on Tuesday, Sept. 24 with dinner designed and catered by Blue Hill.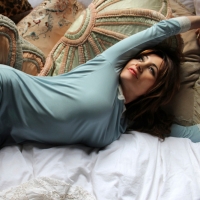 Frances Ruffelle Returns to The Green Room 42 Starting 9/14
by Julie Musbach - Sep 11, 2019
THE GREEN ROOM 42 has announced the return of Tony Award winner Frances Ruffelle and the monthly residency of her solo theater piece a?oeFrances Ruffelle LIVEs in New Yorka?? this weekend.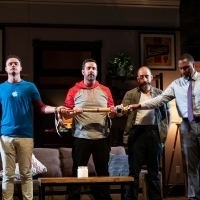 BWW Review: The Guys Are Alright: SUPPORT GROUP FOR MEN at Contemporary American Theater Festival
by Jack L. B. Gohn - Jul 12, 2019
Support Group for Men will send you away happy. There is nothing profound or challenging in this show: just a well-crafted and very funny comedy of manners, specifically the manners of the male of Species Homo Americanus, youthful to mid-life, as observed in a middle-class Chicago habitat.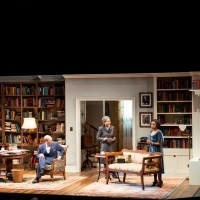 MY LORD, WHAT A NIGHT! at Contemporary American Theater Festival: Clashing Views on Resisting Racism
by Jack L. B. Gohn - Jul 9, 2019
The drama works because of the intriguing way the characters' ideas about how to act in response to Marian Anderson's two provocative exclusions (first from Nassau Inn and then from Constitution Hall) shift repeatedly in response to new information, so that consensus is almost impossible to achieve, at least until the play's very end. Anderson seeks progress through song, unimpeachable behavior and an avoidance of politics; Albert Einstein wants an end to both racism and antisemitism, and by the end is very worried about the Bomb; Mary Church Terrell embraces confrontation because all else seems to fail; and Abraham Flexner tries hard to protect the Institute as a means of keeping the Holocaust from consuming absolutely all Jews, even though he can save only a few.

BWW Review: L.A. Dance Festival Delivers Delicious Diversity In Dance at The Luckman Fine Arts Complex
by Valerie-Jean Miller - Apr 28, 2019
Deborah Brockus of The Brockus Project, producer of the 7th Annual Los Angeles Dance Festival has assembled an amazing array of dance performances, featuring a wide variety (50, total) of dance companies and groups that are based in Los Angeles over the span of the month of April at different venues in the L. A. area. The first evening of the opening weekend, April 12th, was held at the Luckman Fine Arts Complex, a part of the Cal State LA campus. You have this evening to catch the last two dance events of the Festival, at 5:00 or 7:00 pm, held at the Diavolo Space by getting tickets here: https://ladancefest.org

Arctic Symphony Earns 2nd Juno Nomination For Best Classical Composition In 2 Years For Vincent Ho!
by A.A. Cristi - Feb 1, 2019
JUNO Award nomination for Best Classical Composition for composer Vincent Ho, his second in two years. The nomination for Arctic Symphony, Ho's mesmerizing atmospheric musical portrait of the north, co-commissioned by climate change scientist Dr. David Barber of the University of Manitoba, follows last year's nomination in the same category for The Shaman: Concerto for Percussion & Orchestra, which featured a tour-de-force role for percussionist Dame Evelyn Glennie. With these subsequent honours, both works on the  Centrediscs release Orchestral Music by Vincent Ho (October 2017), with Alexander Mickelthwaite conducting the Winnipeg Symphony Orchestra (WSO), have now been nominated for Best Classical Composition.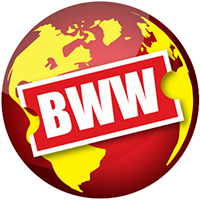 Charles Dickens' Presents A CHRISTMAS CAROL At ANW
by A.A. Cristi - Oct 30, 2018
A Noise Within (ANW), the acclaimed classical repertory theatre company, continues the cherished holiday tradition of presenting its well-loved production of Charles Dickens' A Christmas Carol this year, onstage for the seventh holiday season. This time-honored tale of forgiveness plays 17 performances only, Saturday, December 1 through Sunday, December 23, 2018. After the show, audience members are invited to enjoy a cup of cider and take photos with the cast.