United, Strong Women Perform THE VAGINA MONOLOGUES in CWP Black Box
?Fifteen actresses, spanning the ages of Millennials to Seniors, are answering the question, 'if your vagina could talk, what would it say?' with its staged reading of Eve Ensler's THE VAGINA MONOLOGUES at Carrollwood Players on February 3-5, 2017.
If knowledge truly is power, sharing anecdotes and openly discussing this still-very-much taboo part of a woman guarantees a powerful evening in CWP Black Box.
For over 20 years, the episodic play has challenged its audience to pull back the veil and listen honestly about a word - or the myriad of words to describe it - seldom spoken aloud. THE VAGINA MONOLOGUES give voice to real women's stories of moving past violence, rejection and shame to take back ownership of their bodies and their sexuality.
Director Beth Behner, last seen directing the CWP Nancy award-winning SAME TIME, NEXT YEAR, returned to helm this special production that has the power to both illuminate and educate.
She said, "THE VAGINA MONOLOGUES transcend culture, politics, race and age. It is a celebration of all things woman."
Despite its name, THE VAGINA MONOLOGUES is not a play simply meant to get women excited about their "down there," as one character deemed it.
It is an unapologetic look, in the simplest terms, of being a woman in a modern, unequal world. It refuses to retreat from a woman's reality. Along with giggles and laughter, it does not shy away from topics like sexual assault and genital mutilation - as applicable today as it was in 1996 when the play first opened Off Broadway.
Showcased throughout the world, this celebration of women is based on real-life interviews of over 200 women from diverse backgrounds.
But this is not a woman's play; this is a must-see for all genders.
?Performed as a staged reading by Tana Gundry, Patricia Coyle, Alexa Sheppard, Leanne Germann, Deb Kelley, Pamela Slagg, Jen Martin, Petra Sussman, Trish Farber, Gemma Davimes, Kym Welch, Val Sanford, Taylor Hendershot, Isabel Bertram, and Samantha Janek, this gathering of female voices aims to tell the good, the bad, and the ugly. From poignant and harrowing to laugh out loud funny, these monologues are both personal and thought-provoking - a lifespan of voices and sexual orientations.
"Using actual interviews with women of all ages, the play weaves together a picture of just one aspect of what makes a woman unique and special--her vagina," said Behner. "These stories will take you on a spellbinding journey into the mysterious side of femininity. This phenomenal group of actresses will make you laugh and maybe even cry, as you experience womanhood and the vagina. This staged reading will awaken your sense of sisterhood and empower women to be proud of who we are and to cherish our bodies."
Carrollwood Players is located at 4333 Gunn Hwy. THE VAGINA MONOLOGUES run Friday and Saturday, February 3-4 at 8pm and Sunday, February 5 at 3 p.m. Tickets are $10 general admission.
Tickets are available at http://carrollwoodplayers.org/the-vagina-monologues/ or https://carrollwood-players-theatre.ticketleap.com/vagina-monologues/.
More Hot Stories For You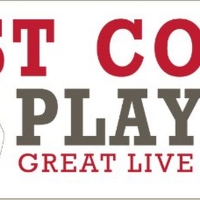 West Coast Players Presents HOW TO SURVIVE YOUR FAMILY AT CHRISTMAS

November 22, 2022

West Coast Players will present William Missouri Downs' How to Survive Your Family at Christmas, directed by Jimmy Chang, from December 2-11, 2022.
---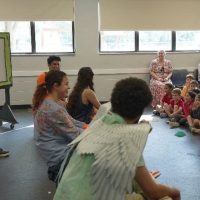 Hillsborough County Students Come to Tampa Theatre for American Stage Bilingual Kids Show

November 22, 2022

For many of the students coming to the Tampa Theatre for a field trip this December 5 and 6, Cinderella Eats Rice and Beans will be the first time they will experience live theatre. Not to mention, live theatre with an all-Latin cast speaking both English and Spanish. 
---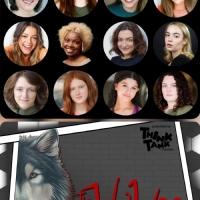 Casting Announced For THE WOLVES at ThinkTank Theatre

November 22, 2022

ThinkTank Theatre has announced casting for 'The Wolves', by Sarah DeLappe.  The play follows the experiences of nine teenage girls as they warm up for their Saturday morning soccer games. 
---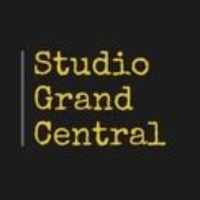 THE YEAR OF EXTRAORDINARY TRAVEL Comes to Studio Grand Central Next Month

November 18, 2022

At a cozy holiday gathering with 40 of her dearest friends (that's you!), Becca McCoy loads up the projector, but not for your typical vacation slide show – for a journey through a year of extraordinary travel.  In this new solo show, her real-life adventure of traveling somewhere every month for a year becomes a theatrical event - exploring relationships, how perspective shapes memory, and the pursuit of authenticity in life. 
---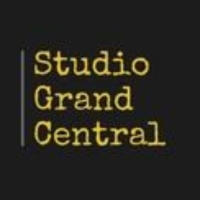 Celebrate the Season With Studio Grand Central's Ha-Ha Holiday Cabaret

November 18, 2022

Studio Grand Central has announced its Ha-Ha-Holiday Cabaret.  Local favorite Sydney Reddish, last seen in the smash hit Haunted Cabaret as well as Jobsite Theatre's production of Picasso at the Lapin Agile, joins our own Anthony Gervais accompanied by Chris Kinney for some classic holiday standards ranging from the naughty to the nice. 
---