Photo Flash: Photo Flash: American Stage Presents THE PRODUCERS
American Stage in the Park brings Mel Brooks' classic cult comedy to Demens Landing! Winner of a record twelve Tony Awards including 'Best Musical', The Producers sets the standard for modern, outrageous humor. The story centers around down-on-his-luck Broadway producer, Max Bialystock (Matthew McGee), and his mild-mannered accountant, Leo Bloom (James LaRosa), who come up with a scheme to produce the most notorious flop in history, bilking their backers out of millions of dollars. Only one thing goes awry: the show is a smash hit! The Producers skewers Broadway traditions and takes no prisoners as it proudly proclaims itself an "equal opportunity offender!" Contains some mature content. Parental guidance is suggested.
Producing Artistic Director Stephanie Gularte and American Stage present The Producers with direction by Rye Mullis, and choreography by Shain Stroff. Rounding out the cast are Jim Sorensen as Franz Liebkind, Scott Daniel as Roger DeBris, Gretchen Bieber as Ulla, Alex Ringler as Carmen Ghia, Lauren Buglioli as Hold Me Touch Me, Tyler Fish as Marks, and featuring Emily Bainbridge, Trenton Bainbridge, April Berry, Emanuel Carrero, Tato Castillo, Alyssa Elrod, Charles Logan, Courtney McLaren, Dequan Mitchell, Tyler Pirrung, Kellyanna Polk, and Alicia Thomas.
Click here to see last year's Menu from Parkshore Grill!
GENERAL Lawn Admission: *bring your own chair or blanket Wed, Thurs, Sun - $18 (advance)/$22 (at the gate) Fri & Sat - $25 (advance)/$30 (at the gate) Children 6 and under are free.
PREMIUM Blanket Seating: *bring your own blanket Wed, Thurs, Sun - $32.00 Fri & Sat - $35.00
RESERVED Chair Seating: Wed, Thurs, Sun - $38.00 Fri & Sat - $40.00
Prices are subject to change without notice.
American Stage in the Park has been a celebrated Tampa Bay tradition for over thirty-years. Established in 1986, American Stage in the Park was first known for producing Shakespeare to audiences in and around Tampa Bay. American Stage in the Park expanded to included comedies and modern musicals presented under the stars each spring at Demens Landing Park in St. Pete.
PLEASE NOTE: No alcohol or pets are allowed into the park, by City Ordinance. Food and beverages (both alcoholic and non) are available at concessions.
April 18 - May 13, 2018 BUY TICKETS
Park opens at 6 PM | Show begins at 8 PM
American Stage in the Park is presented by Bank of America.
CLICK HERE TO LEARN MORE ABOUT THE GALA UNDER THE STARS!
Since 1977 American Stage has been dedicated to telling meaningful, compelling stories with integrity and professionalism. As the Tampa Bay area's longest-running, most critically-acclaimed professional theatre company, we seek to bring the power of quality live theatre to each generation in our community.
As we move into our next exciting era, American Stage is committed to being a vital arts leader and contributing to the cultural landscape of the Tampa Bay region as we pursue innovative programming and deeper connections with our patrons and community partners. Because we believe that live theatre can connect us to our world and to one another, we aspire to make the experience of world-class theatre accessible to all.
American Stage invites you to lean forward and experience the most captivating stories of the moment and the most relevant stories of the past. All told with passion and a commitment to excellence.
Photography Credit: Mike Wood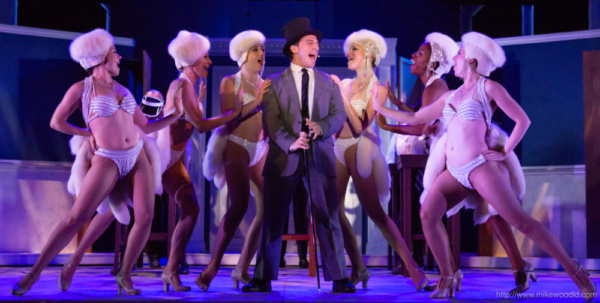 James LaRosa as Leo Bloom with girls from L to R: April Berry, Emily Bainbridge, Alyssa Elrod, Kellyanna Polk, Alicia Thomas, Courtney McLaren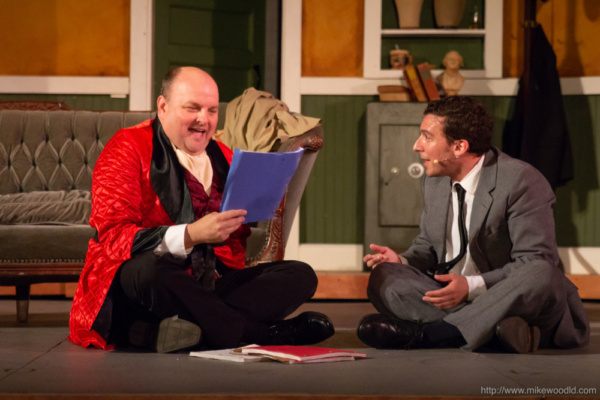 Matthew McGee as Max Bialystock and James LaRosa as Leo Bloom

Scott Daniel as Roger DeBris and Alex Ringler as Carmen Ghia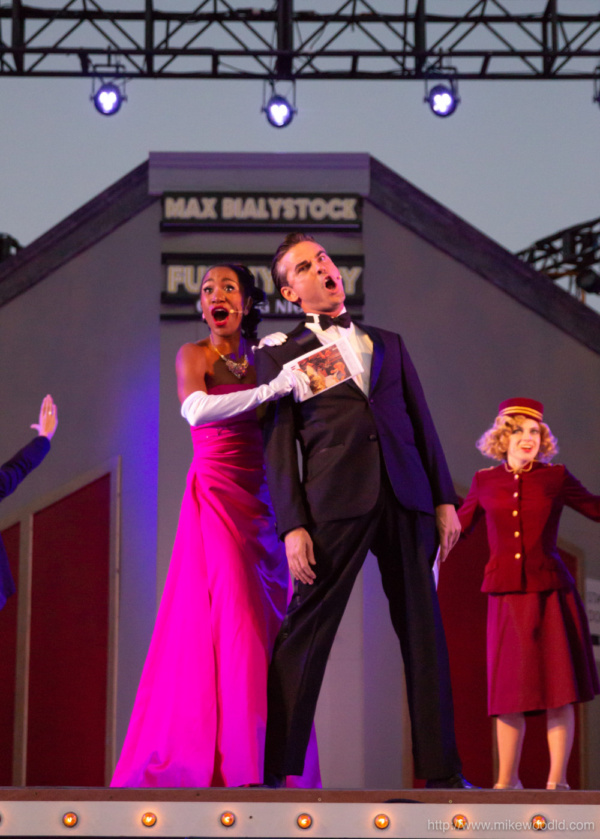 Alicia Thomas, Charles Logan, and Courtney McLaren

Gretchen Bieber as Ulla

Jim Sorensen as Franz Liebkind with Matthew McGee and James LaRosa as Bialystock & Bloom.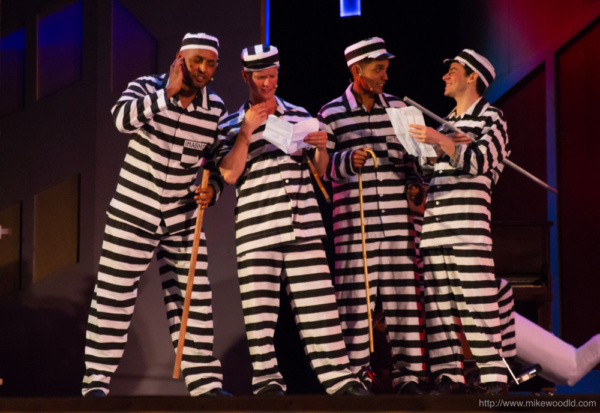 Dequan Mitchell, Trenton Bainbridge, Tato Castillo, and Emanuel Carrero in Prisoners of Love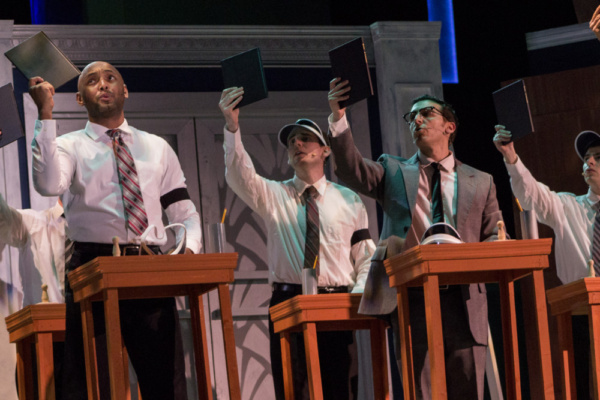 Accountants from L to R, Dequan Mitchell, Tyler Pirrung, James LaRosa, and Emanuel Carrero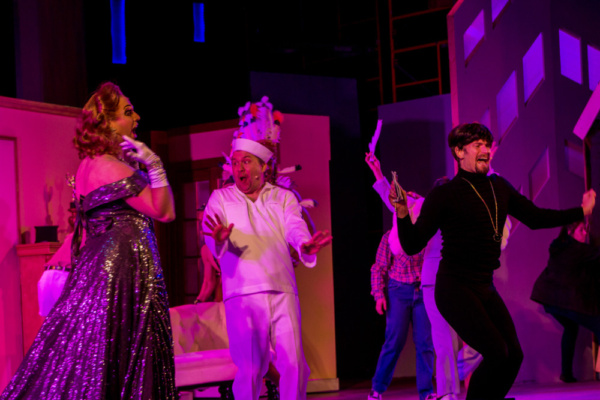 Scott Daniel as Roger, Tyler Fish as Sailor, and Alex Ringler as Carmen Ghia with the cast of the The Producers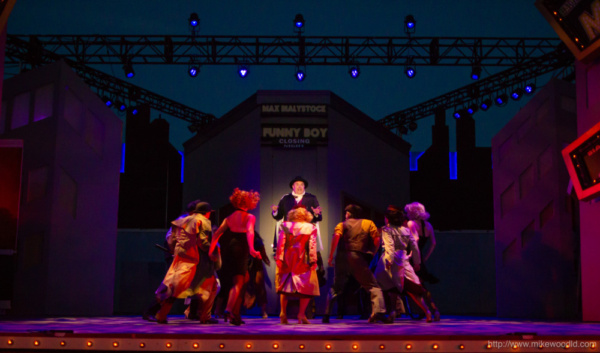 Matthew McGee as Max Bialystock with the cast of The Producers