Critically Acclaimed Play THE LARAMIE PROJECT Examines Hate Crime in The CWP Black Box Theatre
Imagine being tortured, left out to die in the freezing cold, tied to a fence post, and your only crime is your sexual orientation. In February, The CWP Black Box Theatre at Carrollwood Players presents a staged reading of THE LARAMIE PROJECT on February 19 and 26, 2017.
Now as relevant as ever, Moises Kaufman's THE LARAMIE PROJECT explores the impact that the brutal murder of Laramie, Wyoming openly gay college student Matthew Shephard had not only on the town, but also on the nation. The emotionally riveting production investigates the events surrounding the October 1998 death, based on official transcripts, company members' journal entries, found texts, and a collection of more than 200 interviews of Laramie residents conducted by The Tectonic Theater Project.
Kaufman and members of the Tectonic Theater Project made six trips to Laramie, over a year and a half in the aftermath of the murder and trial of the two young men accused of killing Matthew.
Hailed by Time Magazine as one of the "Top Ten Plays of the Year 2000," THE LARAMIE PROJECT is a thought provoking, critically acclaimed three act play that examines how Laramie and the nation was changed by this incomprehensible hate crime, sparking national debate and bringing attention to the lack of hate crime laws in various states. It questions how something like this could happen and what we can do to change the future.
Director/Producer Jim Russell stated simply, "This play is personally important to me. Can you imagine being killed just because of who you are? If you can, come see this play. More importantly, if you can't, come see this play."
Carrollwood Players is located at 4333 Gunn Hwy. THE LARAMIE PROJECT runs Sunday, February 19 and 26 at 7pm. Tickets are $10 general admission. Tickets are available at http://carrollwoodplayers.org/the-laramie-project/ or https://carrollwood-players-theatre.ticketleap.com/the-laramie-project/.
Photo by Beth Behner and Deb Kelley
More Hot Stories For You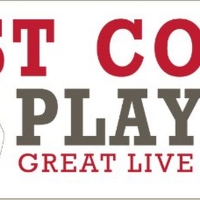 West Coast Players Presents HOW TO SURVIVE YOUR FAMILY AT CHRISTMAS

November 22, 2022

West Coast Players will present William Missouri Downs' How to Survive Your Family at Christmas, directed by Jimmy Chang, from December 2-11, 2022.
---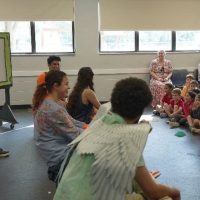 Hillsborough County Students Come to Tampa Theatre for American Stage Bilingual Kids Show

November 22, 2022

For many of the students coming to the Tampa Theatre for a field trip this December 5 and 6, Cinderella Eats Rice and Beans will be the first time they will experience live theatre. Not to mention, live theatre with an all-Latin cast speaking both English and Spanish. 
---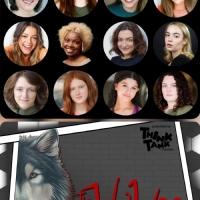 Casting Announced For THE WOLVES at ThinkTank Theatre

November 22, 2022

ThinkTank Theatre has announced casting for 'The Wolves', by Sarah DeLappe.  The play follows the experiences of nine teenage girls as they warm up for their Saturday morning soccer games. 
---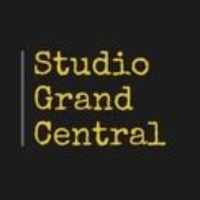 THE YEAR OF EXTRAORDINARY TRAVEL Comes to Studio Grand Central Next Month

November 18, 2022

At a cozy holiday gathering with 40 of her dearest friends (that's you!), Becca McCoy loads up the projector, but not for your typical vacation slide show – for a journey through a year of extraordinary travel.  In this new solo show, her real-life adventure of traveling somewhere every month for a year becomes a theatrical event - exploring relationships, how perspective shapes memory, and the pursuit of authenticity in life. 
---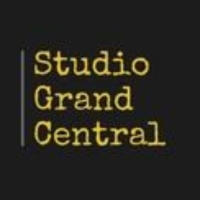 Celebrate the Season With Studio Grand Central's Ha-Ha Holiday Cabaret

November 18, 2022

Studio Grand Central has announced its Ha-Ha-Holiday Cabaret.  Local favorite Sydney Reddish, last seen in the smash hit Haunted Cabaret as well as Jobsite Theatre's production of Picasso at the Lapin Agile, joins our own Anthony Gervais accompanied by Chris Kinney for some classic holiday standards ranging from the naughty to the nice. 
---