ANNA KARENINA Comes to Theater St.Gallen This Month
The performance is on 25 September.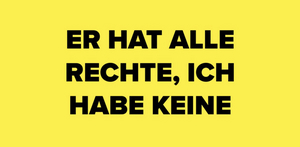 Russland im ausgehenden 19. Jahrhundert: Anna Karenina, die Ehefrau des aufstrebenden Regierungsbeamten Karenin, verliebt sich unsterblich in den jungen Offizier Wronski. Laut Etikette der russischen Adelsgesellschaft mag ein ehelicher Seitensprung hinter vorgehaltener Hand angehen, solange er nicht öffentlich gelebt wird. Anna möchte ihre Liebe aber nicht verstecken, sie sehnt sich nach vollendetem Glück mit Wronski, ohne dabei die Nähe zu ihrem Sohn zu verlieren. Karenin dagegen stellt sie vor eine unerträgliche Wahl: Anna soll sich zwischen einem Leben mit ihrem Kind oder dem Geliebten entscheiden. Schliesslich zerbricht sie an diesem Druck und den Zwängen einer Gesellschaft, die einer scheinbar nicht angepassten Frau ein Korsett anlegt und so eng schnürt, bis ihr die Luft zum Atmen ausgeht.
Leo Tolstoi ist ein Meister von akkurat gezeichneten Charakteren, deren Hoffnungen, Sehnsüchte und vermeintliche Abgründe aufgrund ihrer Offenheit und Durchlässigkeit in den Bann ziehen und berühren. Mit Anna Karenina schuf er eine der bekanntesten dramatischen Frauengestalten der Weltliteratur. Ihr Ringen um Freiheit und der Wunsch nach Selbstbestimmung prallen auf die starren Normen eines Gesellschaftssystems, das mit seinen strikten Geschlechterrollen vor allem Frauen kaum Spielraum für individuelle Bedürfnisse und ein selbstbestimmtes Dasein lässt.
Regisseurin Mirja Biel, die sich vergangene Spielzeit mit Julia und Romeo dem St.Galler Publikum vorstellte, beleuchtet die Geschichte aus der Frauenperspektive und konzentriert sich dabei auf wenige Hauptcharaktere des Romans. Für ihre Bühnenfassung des Literaturklassikers legt sie den Fokus nicht auf eine historische Darstellung, sondern lässt die Figuren aus heutiger Sicht einen Ausweg aus den Altlasten verstaubter gesellschaftlicher Konventionen suchen, an denen wir uns heute noch abarbeiten.
More Hot Stories For You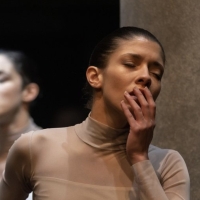 SHAME(LOST) Continues at Theater St.Gallen This Weekend

December 2, 2022

For Scham(los) the Italian choreographers Francesca Frassinelli and Mauro Astolfi are developing two creations for the dance company Theater St.Gallen for the first time and in them they deal with the topic of self-satisfaction and self-esteem.
---
ANNA FEDEROVA Comes to Theater St. Gallen This Week

November 28, 2022

Alle Facetten ihres Klavierspiels zeigt Anna Fedorova, wenn sie in dieser Saison nicht nur als Solistin in Sergei Rachmaninows 3. Klavierkonzert, sondern auch als Rezitalistin in der Tonhalle St.Gallen auftritt. Das Programm ihre Solo-Abends eröffnet ruhig und zurückhaltend mit Valentin Silvestrovs Elegie Der Bote.
---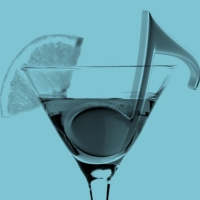 BRASS AND GROOVE is at Theater St.Gallen This Weekend

November 25, 2022

Wenn sie zu Fanfaren, Märschen oder Chorälen ansetzen, erfüllen sie mit ihrem gewaltigen Klang auch die hintersten Ecken der Tonhalle: die Blechbläser des Sinfonieorchesters. Wenn nun der Nachtzug des Sinfonieorchesters St.Gallen in dieser Saison zum ersten Mal Halt macht in der Lokremise, dann verlassen Trompeten, Posaunen und Tuba für einmal ihren angestammten Platz in den hinteren Reihen des Orchesters und formieren sich zum messingglänzenden, fulminanten Brass-Ensemble.
---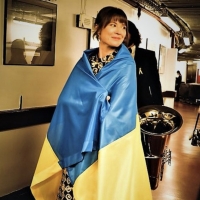 NOSTALGIA II Will Be Performed at Theater St. Gallen This Week

November 14, 2022

Nostalgia II is the 4th Tonhalle concert at Theater St. Gallen, featuring works by Valentin Silvestrov and Sergei Rachmaninoff. The concert is set for 18 November.
---
Gianandrea Noseda Extends Contract in Zurich Through 2028

November 1, 2022

The Zurich Opera House announced the extension of Gianandrea Noseda's contract as General Music Director through the 2027 - 28 season. Noseda began his tenure as General Music Director of the Zurich Opera House in September 2021.   
---