LILLA DÖDSDANSEN / THE LITTLE DANCE OF DEATH is Now Playing in Sweden
Performances run through 4 January.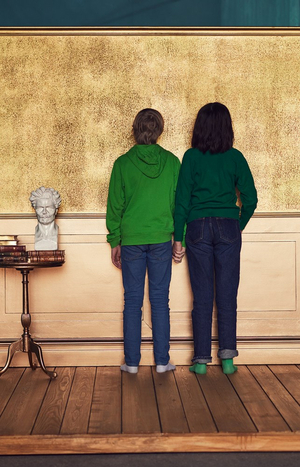 In August Strindberg's The Dance of Death, a married couple fight viciously. Day in and day out, they keep on quarrelling and are horribly mean to each other. Lilla Dödsdansen shows us what goes on in the room next door, where their kids are hanging out. Will they stay together and support each other? Or will they get caught up in their parent's fighting?
Lilla Dödsdansen is an upbeat story about siblings and the possibility to break patterns. The production is part of Unga Dramaten's Young Classics series of new plays based on well-known works. For middle-school children.
The play was written by Kristian Hallberg, whose Lilla stormen and Götgatan have previously been staged at Dramaten. Directed by Elin Skärstrand. Together, they are also the artistic directors of Månteatern.
Performances run through 4 January.