BWW Review: THE WOMAN IN BLACK at Scala Teatern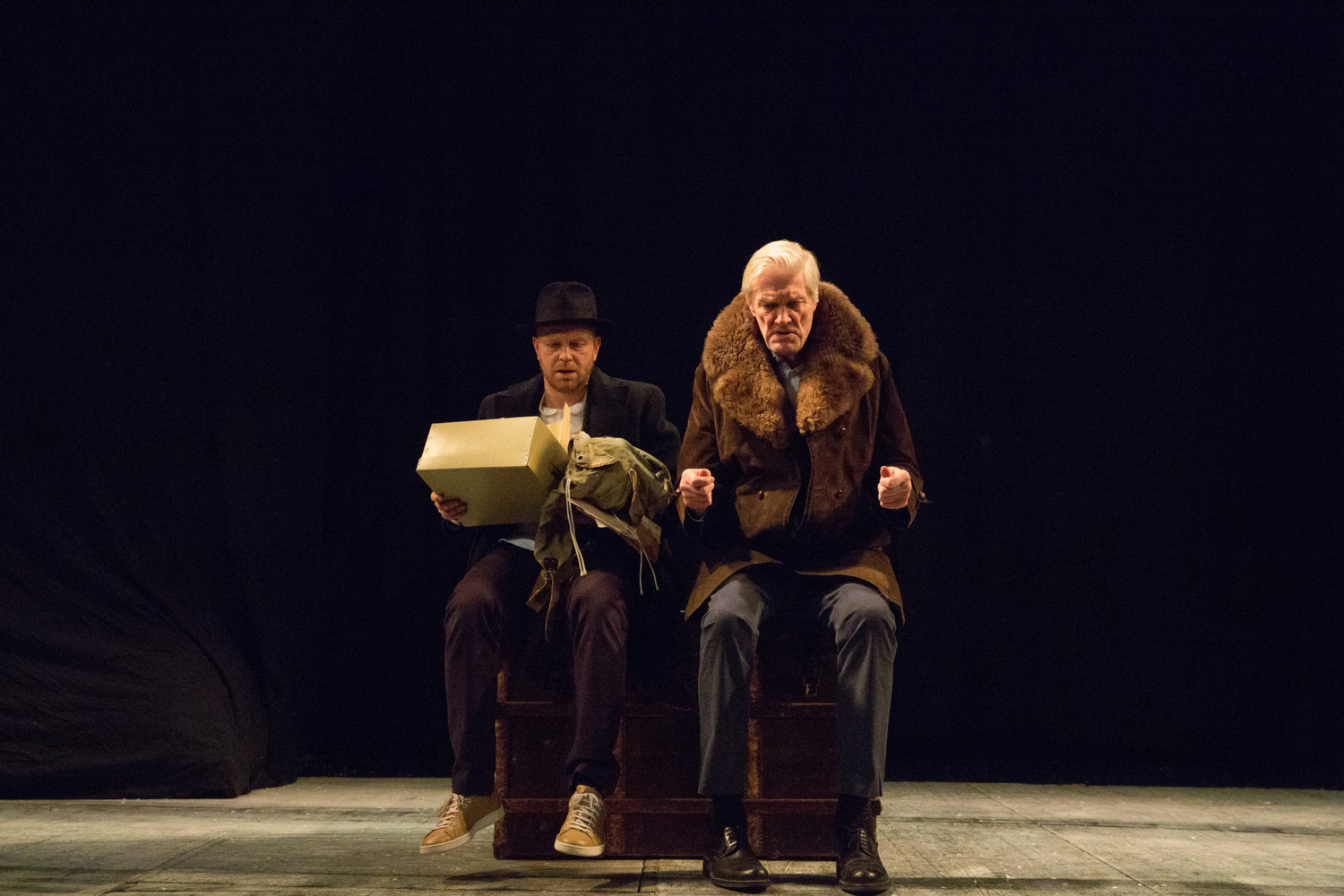 Opening night for The Woman in Black at Scala Teatern 31 of January 2019
Glasses of champagne stood in rows on the bar counter, the premier guests sipped and mingled with each other before it was time for the darkness to settle over the audience.
The beginning of the play felt a bit hesitant with the lawyer Arvid Jansson (Claes Månsson) who read in a very stiff way from a manuscript about his life. He is interrupted by the actor (Rikard Ulvshammar) who teaches Arvid to act. This is going back and forth for a while. The actor decides after a while that he should play Arvid instead and Arvid may act in all other roles. This is when the play starts to get more interesting. Arvid (Claes Månsson) acts and performer with more self confidence in his role interpretations for every new person he plays and it is great to see how Claes quickly changes character and makes each new person become a very own character. In addition to his way of acting in the different characters, he just changes coats and the illusion of a new person is in place.
We get to follow the exciting story of when Arvid as a young lawyer had to travel to Ytterträsk to go through an estate after an old lady who just passed away. There is a dark history around the old lady and the house is haunted.
The story and terror build up by the amazing acting skill of Claes Månsson and Rikard Ulvshammar and is enhanced and built on the sound effects and the stage light which is quite dark. The sound effects are incredibly good with crackling floors, crows, trains and ticking clocks among other things. It is simple and effective. About an hour into the play, it's an unpleasant and a bit scary mood and what happens then? Well then it there is 20 minutes break! This play had really benefited from not interval as it had been more terrifying without the interval. It takes a while into the second act before the atmosphere is rebuilt. But the end is good and unexpected.
The woman in black is based on Susan Hill's book and was set up as a play for the first time in 1987. It is originally performed in a small English town, Crythin Gifford but I think it is good that they have chosen to have the story in Swedish rural northern village with an isolated house in the woods by the mire with fog and darkness. As an audience you think just as when you see a horror movie, how stupid can a person be and go into a deserted house when it's dark? What happens in the haunted house and who the woman in black is, I do not intend to disclose, but you have to go to the Scala Theater and find out for yourself.
The woman in Black is played until March 2.
http://www.scalateatern.se/forestallning/kvinnan-i-svart/

Related Articles View More Sweden

Stories

Shows