St. Louis Photos
Browse photos from live + streaming theatre in St. Louis.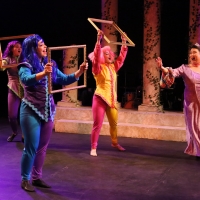 Photo Flash: First Look at New Line Theatre's HEAD OVER HEELS
by Stephi Wild - St. Louis

(3/7/2020) - New Line Theatre presents HEAD OVER HEELS through March 28.
---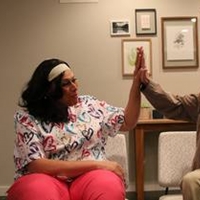 Photo Flash: The New Jewish Theatre Presents WE ARE THE LEVINSONS
by A.A. Cristi - St. Louis

(2/24/2020) - The New Jewish Theatre continues its record-setting season with We Are the Levinsons, Wendy Kout's compelling play about a multi-generational Jewish family as they laugh, learn and love their way through a year of life and death. Weaving comedy with drama, this award-winning play explores the fragility and strength of family ties… and the capacity for strangers to change us and become family. 
---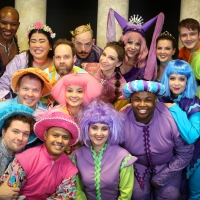 Photo Flash: New Line Theatre Presents HEAD OVER HEELS
by Chloe Rabinowitz - St. Louis

(2/19/2020) - HEAD OVER HEELS is the bold new musical comedy from the visionaries that rocked Broadway with American Idiot, Hedwig and the Angry Inch, Avenue Q, and Spring Awakening. Conceived by Jeff Whitty, with an original book by Whitty, adapted by James Magruder, originally directed by Michael Mayer, and set to the music of the iconic 1980s all-girl rock band The Go-Go's, this high-octane, laugh-out-loud love story includes hit songs like, "We Got the Beat," "Our Lips Are Sealed," "Vacation," "Heaven is a Place on Earth" and "Mad About You."
---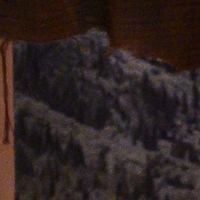 Photo Flash: First Look at STL Actors' Studio's ANNAPURNA
by Stephi Wild - St. Louis

(2/14/2020) - St. Louis Actors' Studio presents ANNAPURNA by Sharr White, February 14 – March 1.
---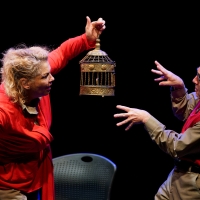 Photo Flash: Upstream Theater presents the English Language Premiere of WILDFIRE
by Stephi Wild - St. Louis

(1/26/2020) - Six fates, three fables, one family. Claudette, Claudia, Claudine,  Carol, Callum, and Caroline have more in common than names that begin with C—they are haunted by a family history of childhood trauma, which unfolds across three generations—and then loops back … to the future. 
---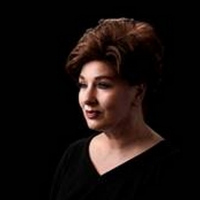 Photo Flash: First Look at the St. Louis Premiere of SONGS FOR NOBODIES
by A.A. Cristi - St. Louis

(1/24/2020) - Fresh off sold-out tours in Australia and the UK, Songs For Nobodies by Olivier Award nominated playwright Joanna Murray-Smith, asks the question, "What if an essentially unremarkable human being had an encounter or connection with a huge star that changed the course of their life?" Ten women, all played by one extraordinary actress in Songs For Nobodies is running January 23rd through February 2nd at the Kranzberg Arts Center Black Box Theater in the Grand Center Arts District. Visit maxandlouie.com or call (314) 534-1111 for tickets.
---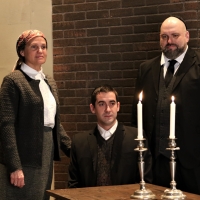 Photo Flash: New Jewish Theatre Presents MY NAME IS ASHER LEV
by A.A. Cristi - St. Louis

(1/6/2020) - The New Jewish Theatre's next production, My Name is Asher Lev, tells the coming-of-age story of a young prodigy in post-war Brooklyn, who must pursue his art at any cost – against the will of family, community and tradition.
---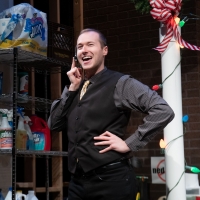 Photo Flash: Check Out New Photos of The New Jewish Theatre's FULLY COMMITTED
by Chloe Rabinowitz - St. Louis

(12/9/2019) - The New Jewish Theatre's Artistic Director, Eddie Coffield, Artistic Director, announces the cast and creative team of Fully Committed. Arriving just in time for the holidays, Becky Mode's hilarious hit lets the madness run wild. "I am overjoyed to bring Fully Committed to the New Jewish Theatre during the most festive time of year!" Coffield said. "There's no actor more equipped to tackle 40-plus characters than our beloved Will Bonfiglio. I can hardly wait for St. Louis to see Will bring this timeless, one-man tour-de-force to life!" This hilarious comedy features more than 40 characters that come to life through one actor.
---