UN DÍA COMO HOY: COMPANY se estrenaba en Broadway
Se cumplen 51 años del estreno del revolucionario musical.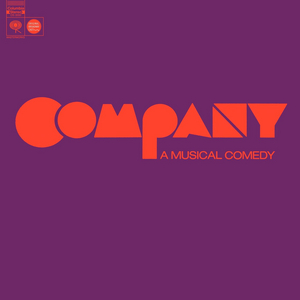 Un día como hoy en 1970 se estrenaba COMPANY en Broadway. El musical está formado por escenas cortas sin ningún orden cronológico unidas entre sí por la celebración del 35 cumpleaños de Bobby, un hombre soltero incapaz de asumir el compromiso en sus relaciones. Sus cinco parejas de amigos y sus tres novias completan el elenco.
El musical fue uno de los pioneros en representar los conflictos y las discusiones de la gente de clase media-alta, es decir, los espectadores de los teatros de Broadway. Sondheim, compositor de la obra explicaba "nosotros en COMPANY les mostramos aquello que ellos han venido queriendo olvidar".
Para Sondheim, cada canción tiene sentido únicamente dentro de un momento dramático y en boca de un personaje concreto. Además, es uno de los autores que más apostaron por el subtexto en teatro musical.
La revolución de este autor comenzó con COMPANY (1970), después llegó FOLLIES (1971), SWEENEY TODD (1979), SUNDAY IN THE PARK WITH GEORGE (1984), INTO THE WOODS (1987) y ASSASSINS (1991).
Muchas de sus obras, consideradas experimentales, fracasaron en taquilla, ya que las letras no suelen decir lo mismo que la música y el público más conservador del teatro de Broadway estaba más cómoda en historias fáciles de seguir.
COMPANY cosechó numerosos éxitos, entre ellos 6 Premios Tony en las categorías de Mejor Musical, Mejor Libreto, Mejor Partitura y Mejor Revival, entre otros.
Esta nueva forma de hacer teatro musical, conocida como Musical Conceptual supuso una revolución en Broadway, iniciada años antes por CABARET (1966). En estas obras, el libreto y la partitura se estructuran en torno a la transmisión de un mensaje, en lugar de enfatizar la trama narrativa. Otros musicales pertenecientes a este género son HAIR, EL HOMBRE DE LA MANCHA o A CHORUS LINE.
COMPANY ha tenido numerosas adaptaciones en Broadway y el West End. A España llegó por primera vez en 1997, concretamente al Mercat de les Flors de Barcelona co Nina interpretando el papel de Marta.
En 2018 se estrenó una nueva versión en el Gielgud Theatre de Londres, siendo esta vez la protagonista una mujer, Bobbie, interpreta por Marianne Elliott.
Actualmente, Antonio Banderas se encuentra preparando una nueva versión en la que también actuará como protagonista. Su estreno está previsto para la próxima temporada en Málaga.