THE POLITICIAN, con Ben Platt, llega a Netflix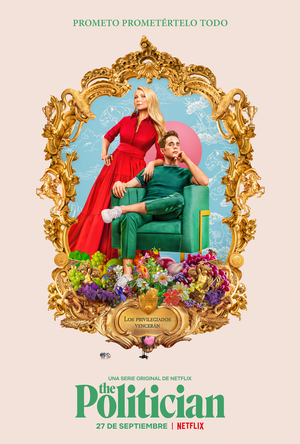 El pasado 27 de septiembre llegó a Netflix la nueva serie THE POLITICIAN, creada por Ryan Murphy (GLEE, AMERICAN HORROR STORY), Brad Falchuk e Ian Brennan, y dos de sus protagonistas han saltado directamente de las tablas de Broadway a las pantallas.
Por una parte, el protagonista de la serie, Payton Hobart, está interpretado por el actor Ben Platt, más conocido por haber originado el papel de Evan en DEAR EVAN HANSEN, y cuya versión de Waving Through A Window se ha convertido en un icono del Teatro Musical moderno.
Pero por si fuera poco Evan Hansen para una sola serie, su compañera en el reparto del musical Laura Dreyfuss también tiene un papel en la serie interpretando a McAfee Westbrook.
Los amantes del Teatro Musical, además, podrán disfrutar en la serie de un cover de Unworthy Of Your Love, del musical ASSASSINS de Sondheim interpretado por Platt y Zoey Deutch.
Con todas estas conexiones, los fans del género no tenemos excusa para perdernos esta nueva serie que satiriza el panorama político actual con el tono cínico y crítico al que Ryan Murphy nos tiene acostumbrados. ¡Ideal para dar la bienvenida al otoño!
Related Articles View More Spain

Stories

Shows