Carlos Latre protagonizará GOLFUS DE ROMA en Mérida
El musical de Stephen Sondheim regresa a España, presentándose en la 67 Edición del Festival de Mérida.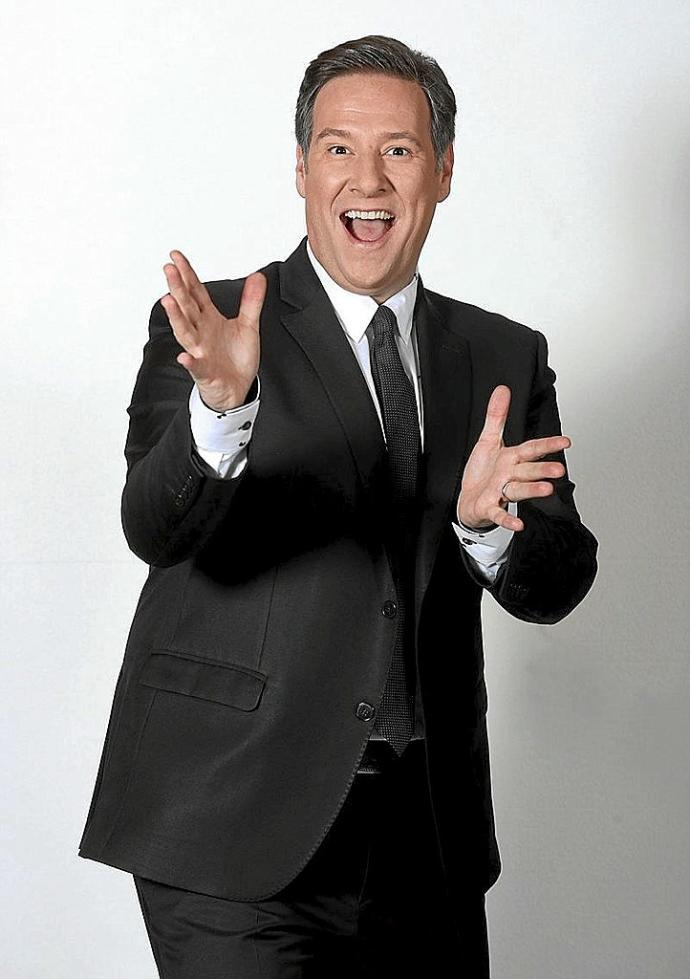 Hoy se ha anunciado la programación del Festival de Mérida que como cada año recupera textos clásicos en nuevas y flamantes propuestas con reconocidos artistas del cine y TV como cabeza de cartel. El reconocido evento del verano, ya en su edición número 67, bajo la dirección de Jesús Cimarro, contará este año con un gran título del género teatral musical americano, GOLFUS DE ROMA, del maestro Stephen Sondheim, que protagonizará Carlos Latre como Pseudolus, que podrá verse del 29 de julio al 1 de agosto y del 3 al 8 de agosto de 2021
Las entradas de este y todos los espectáculos pueden comprarse aquí. Puedes consultar la programación aquí.
Daniel Anglès dirigirá esta nueva producción de la cual también será el encargado de la traducción al castellano junto a Marc Gómez. La producción contará con arreglos musicales de Sergi Cuenca, codirección de Roger Julià, coreografías de Óscar Reyes, dirección musical de Xavier Mestres.
Ademas de Latre, el elenco estará formado por grandes nombres del Teatro Musical en nuestro país: Diego Molero, Eva Diago, Eloi Gómez, Frank Capdet, Meritxell Duró, Ana San Martín, Iñigo Etayo, Mireia Morera, Pol Rosselló, Carles Vallès, Gara Roda, Berenguer Aina, Mercedes Olmeda, Eduard Marcet, Alex Iglesias, Curro Ávila, Pablo Zarco, Laura Masferrer, Pablo Rodríguez y Xavier Mestres.
GOLFUS DE ROMA (A FUNNY THING HAPPENED ON THE WAY TO THE FORUM), el clásico de Stephen Sondheim de 1962 está basado en las comedias de Plauto, con un libreto de Burt Shevelove y Larry Gelbart que crea el vehículo perfecto para que las escenas más locas y las situaciones más absurdas se mezclen con las excelentes canciones del legendario Sondheim. Galardonado con 6 premios Tony, incluyendo Mejor Musical, esta comedia de enredo es uno de los títulos más icónicos del género con joyas como el inolvidable 'Comedy Tonight'.
Pseudolus, un esclavo irreverente, intenta conseguir su libertad con ayudando a Eros, el hijo de su amo, a ganarse el amor de Phillia. Pero hay un problema... o dos: Filia pertenece a M. Lycus quien, a su vez, la ha vendido al general Miles Gloriosus, y ninguno de los dos está dispuesto a renunciar a ella.
Este musical ya se pudo ver en Madrid en 1964, adaptado por Manuel Ruiz-Castillo y José Luis Coll , y dirigido por José Osuna, con Saza, Luis Barbero y Tip y Coll. La versión española se llamó GOLFUS DE ROMA como luego se conoció en España la película de 1966 dirigida por Richard Lester y rodada precisamente en Madrid, Avila y Segovia. Posteriormente Mario Gas en 1993 lo volvió a poner en pie, esta vez en el Festival de Merida, con José María Pou, Javier Gurruchaga, Vicky Peña y Gabino Diego en el elenco. Y como no hay dos sin tres, en 2015 volvió, esta vez a los Veranos De la Villa de Madrid, con Rafa Castejón como protagonista.