5 razones por las que no puedes perderte ANYTHING GOES
El próximo jueves 30 de junio te espera la comedia musical más divertida en Cine Yelmo.
El verano ya está aquí y una de las comedias musicales más famosas del Teatro Musical Americano llega por una sola noche a las salas de Cine Yelmo gracias a +Que Cine, la ventana de contenidos alternativos de Cine Yelmo. Puedes comprar aquí tus entradas.
Si aún no te decides, aquí te contamos algunas razones por las que no te puedes perder ANYTHING GOES:
Sutton Foster: El personaje de Reno Sweeney ha sido interpretado por algunas de las divas de Broadway más reconocidas como Ethel Merman, que originó el papel en 1934 o Patti LuPone en el revival de 1987, pero sin duda una de las interpretaciones más celebradas ha sido la de esta gran actriz que mezcla una vis cómica excelente con una voz increíble además de una gran calidad como bailarina. Una fuerza de la naturaleza que actualmente protagoniza THE MUSIC MAN junto a Hugh Jackman, que ha estado nominada a los Tony en 5 ocasiones y lo ha ganado 2 veces.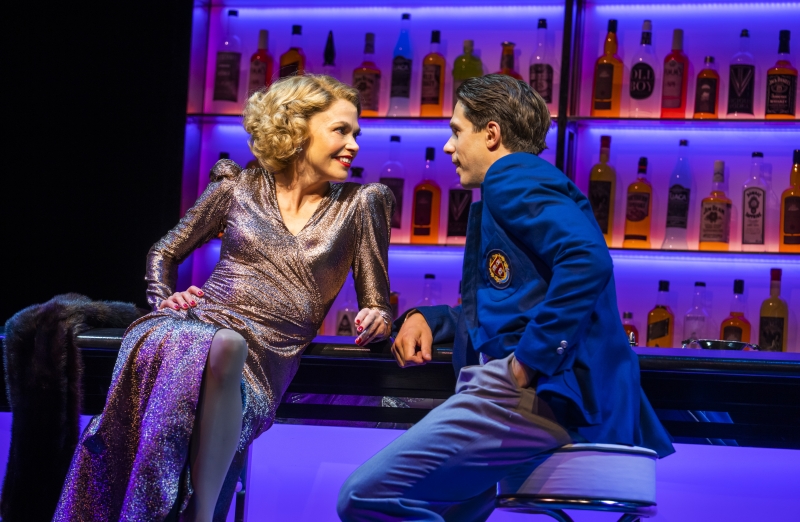 Este Revival ha sido muy reconocido: Un total de 11 nominaciones a los Tony, ganando 3 de ellos, incluyendo Mejor Revival. Es una excelente producción dirigida y coreografiada por Kathleen Marshall, que recuperó el brillo de la versión de 1987 con una estupenda escenografía de Derek McLane (MOULIN ROUGE!). Se estrenó en el Stephen Sondheim Theatre de Nueva York en 2011 producido por el Roundabout Theatre y salió de gira posteriormente por Norte América.
La partitura de Cole Porter: Uno de los autores que más jazz introdujo en Broadway en los años 30 fue este compositor de la alta sociedad, famoso por sus comedias ligeras y que en esta obra incluyó algunos de sus éxitos más conocidos como 'I Get A Kick Out Of You', 'De-Lovely', 'Blow Gabriel Blow' o la canción que da título al musical, 'Anything Goes'.
Una velada perfecta estilo Broadway: ANYTHING GOES sin duda transportará a los espectadores a la Edad de Oro de la alta sociedad desde la comodidad de su butaca en Cine Yelmo, en esta comedia musical de enredo con números de tap, espectaculares coreografías, y dos historias de amor improbables que con un poco de ayuda de unos gangsters salen a flote.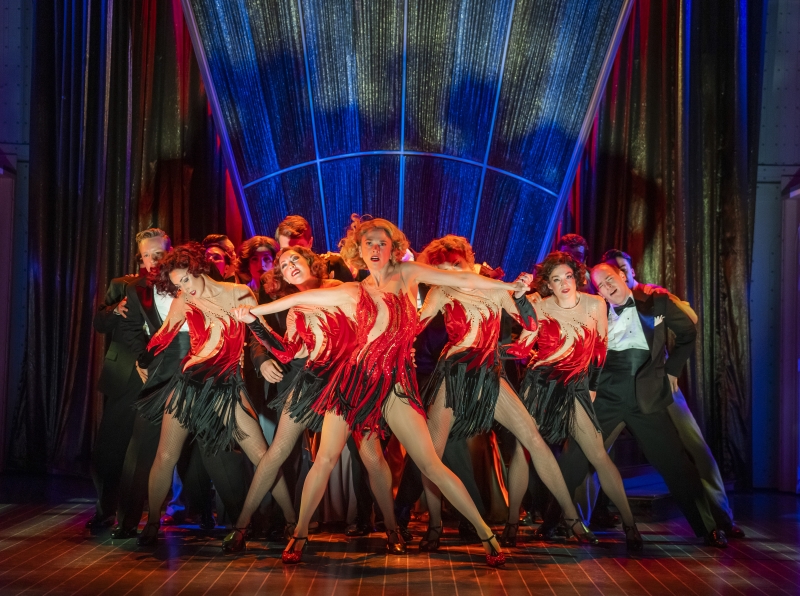 London calling: Por si fuera poco, después de triunfar en Nueva York y girar por todo Norte America, este revival se estrenó el año pasado en Londres donde su protagonista Sutton Foster ha repetido el papel que le valió el reconocimiento de la crítica y el público, junto a algunas de las estrellas del West End mas queridas como Robert Lindsay, Felicity Kendal y Gary Wilmot. La temporada en el Barbican Center londinense se ha inmortalizado en una grabación que puedes ver por una sola noche en Cine Yelmo el jueves 30 de junio.