Feinstein's at Hotel Carmichael Presents The Edwards Twins Next Month
The show is at 7:30 p.m. on October 16.
One of the most popular shows in Las Vegas is coming to Carmel on October 16, 2022, as Feinstein's at Hotel Carmichael presents The Edwards Twins and their Ultimate Variety Show.
Show time is 7:30 p.m. on October 16. Tickets are available now.
Twin brothers Anthony and Eddie Edward are described as one of the country's premiere Celebrity Illusionists! Using the latest Hollywood grade makeup and prosthetics as well as the fashion designers of the stars themselves, they present a non-stop "parade of stars" on stage. From Cher and Dolly Parton, Elton John and Barbara Streisand, this talented duo has mastered the sights and sounds of some our most beloved performers.
Eddie was born in 1965 and raised in Burbank California with his identical twin brother Anthony. Both boys were fascinated with celebrities at a very early age. Living near the famous NBC TV studios in Burbank, they would sneak in and watch various TV shows being taped. At home, the brothers would then play together mimicking the stars and memorizing the skits from "The Sonny and Cher Show" "The Carol Burnett Show" and "Laugh In."
Since becoming professional entertainers, the brothers have been seen on The Tonight Show, Entertainment Tonight, The Today Show, Ellen and currently appear in the Netflix feature Kominsky Method with Michael Douglas and Alan Arkin. The Edwards Twins also perform more than 250 shows each year around the world.
More Hot Stories For You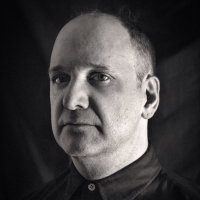 Woodwindist/Composer Josh Sinton Embarks On 10-City Tour This December

November 29, 2022

​​​​​​​Woodwindist, composer and creative musician Josh Sinton caps off an extraordinarily productive and busy year with a 10-city tour, Thursday, December 1 – Sunday, December 18. Performances include stops in New York City; Baltimore, MD; Cary, NC; Richmond, VA; Knoxville, TN; Athens, GA; Pittsburgh, PA; Bloomington, IN; Kansas City, MO; and Chicago, IL.
---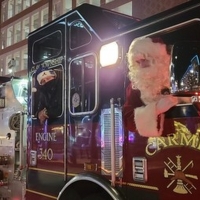 Popular Santa Tours Of Carmel Neighborhoods Are Back In 2022

November 23, 2022

Two years after making his inaugural tour of Carmel in a fire truck – visiting families sheltered at home during the COVID-19 pandemic – Santa will be making a return visit this holiday season with more tours and more opportunities to see the Jolly Old Elf and his friends from the Carmel Fire, Police and Street departments.
---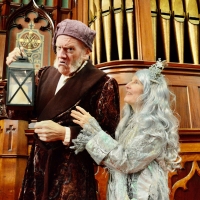 Richmond Shakespeare Festival Presents A CHRISTMAS CAROL In Downtown Richmond

November 22, 2022

The Richmond Shakespeare Festival (RSF) is a professional theatre performing in the birthplace of recorded jazz, near downtown Richmond, Indiana. In December of 2022 Richmond Shakespeare Festival will present A Christmas Carol.
---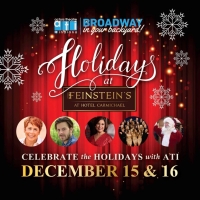 Actors Theatre Of Indiana To Celebrate The Holidays At Feinsteins

November 21, 2022

"Celebrate the Holidays with ATI" returns this season. The tradition continues at the elegant and beautiful Feinstein's at Hotel Carmichael.
---
South Bend Symphony Orchestra HOME FOR THE HOLIDAYS Announced December 17

November 17, 2022

Home for the Holidays with the South Bend Symphony Orchestra combines seasonal favorites, storytelling, and more! Guest conductor Geoffery Larson, renowned Irish-American Baritone Emmett O'Hanlon, Notre Dame Concordia Octet, and Southold Dance Theater unite with the Symphony to create South Bend's favorite holiday performance.
---