What the Constitution Means to Me - 2019 - Broadway
Fifteen-year-old Heidi Schreck earned her college tuition money by winning Constitutional debate competitions across the United States. In her boundary-breaking new play, the Obie Award winner resurrects her teenage self in order to trace the profound relationship between four generations of women in her own family and the founding document that dictated their rights and citizenship. This hilarious, hopeful and "achingly human" (Exeunt Magazine) exploration breathes new life into our Constitution and imagines how it will shape the next generation of American women.
Video preview
Photo preview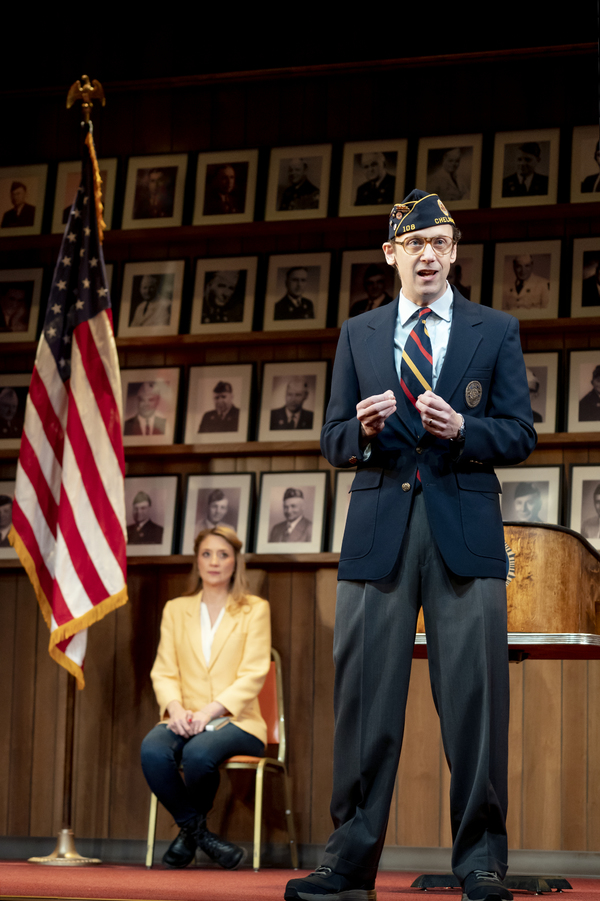 Schedule
Running Time: One hour and 40 minutes, no intermission
Featured Reviews For What the Constitution Means to Me
REVIEW: Broadway's 'What the Constitution Means to Me' melds radical constitutional theory with genuine warmth and humor - New York Daily News
Red meat for liberal feminists and clearly aimed at inter-generational audiences, "What the Constitution Means to Me" is part progressive political lecture, part personal confessional, and part manifesto for feminist reform. The show, which opened Sunday night at the Helen Hayes Theater and will run at least through July 21, captures the political restlessness of a moment when many Americans are looking back at the assumptions and power structure behind what they were asked to do in their own past and feeling plenty ready to view those experiences through a revisionist lens.
Review: Can a Play Make the Constitution Great Again? - New York Times
Joy comes too from watching an imaginative new kind of theater emerge. It doesn't come from nowhere, of course: In some ways, "What the Constitution Means to Me" recalls Lisa Kron's memoir play "Well," in which a prepared speech about urban decline is hijacked by a mother who begs to differ. In other ways, Ms. Schreck's play seems to be part of the wave of formal experimentation being led by young black playwrights today. Linking these works is a sense of backlash and betrayal. But in the wake of tragedy, Ms. Schreck offers something more than catharsis. "What the Constitution Means to Me" is one of the things we always say we want theater to be: an act of civic engagement. It restarts an argument many of us forgot we even needed to have.
What the Constitution Means to Me Broadway Cast