Trouble in Mind - 2021 - Broadway Tickets, News, Info & More
Following an experienced Black stage actress through rehearsals of a major Broadway production, Alice Childress's wry and moving look at racism, identity, and ego in the world of New York theatre opened to acclaim off-Broadway in 1955. At the forefront of both the Civil Rights and feminist movements, the prescient Trouble in Mind was announced to move to Broadway in 1957...in a production that never came to be.
Video preview
Photo preview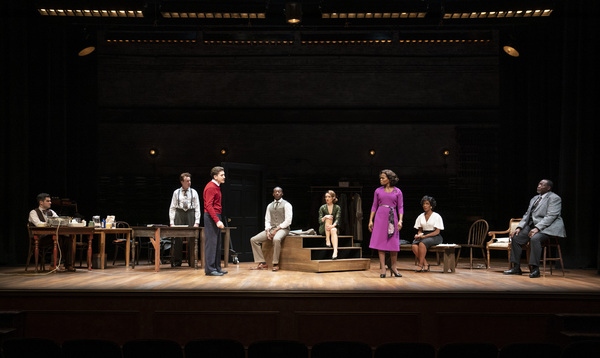 Featured Reviews For Trouble in Mind
'Trouble in Mind' Makes a Triumphant Broadway Debut - Observer
Childress's witty, insightful play-in which an interracial group of theater makers chafes against stereotypes in their anti-lynching melodrama-makes that awakening painful and real. I wonder if the discussions in the past two years have been as sharp and complex as those in this backstage satire.
'Trouble in Mind' and 'Diana, the Musical' Reviews: Producers' Perils - Wall Street Journal
The Roundabout Theatre Company is putting on "Trouble in Mind" in its 740-seat American Airlines Theatre with a deluxe cast led by LaChanze and Chuck Cooper, and the results are glorious to behold. George S. Kaufman is said to have quipped that "satire is what closes on Saturday night," but if this one doesn't draw crowds all the way to the end of its limited run, I'll be shocked.
Trouble in Mind Broadway Cast