Dear Evan Hansen - Broadway
Dear Evan Hansen is the deeply personal, and profoundly contemporary, musical about what happens when we let a lie consume us. This groundbreaking musical - featuring a book by Tony-winner Steven Levenson and a score by the Grammy, Tony and Academy Award winners Benj Pasek and Justin Paul - examines what it means to be alive.
A letter that was never meant to be seen, a lie that was never meant to be told, a life he never dreamed he could have. Evan Hansen is about to get the one thing he's always wanted: a chance to finally fit in.
Video preview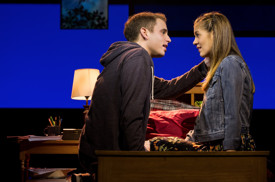 Photo preview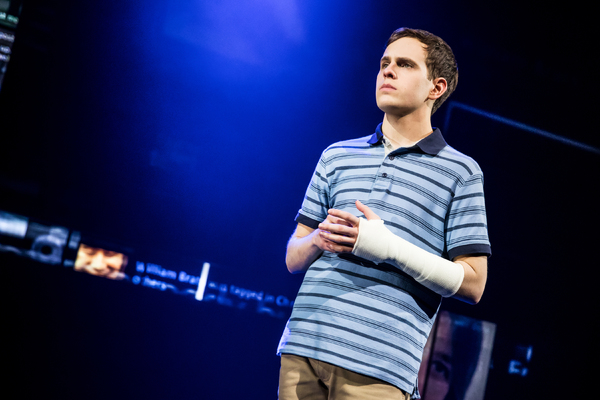 Schedule
Running Time: Two hours and 25 minutes, with one intermission
Tuesdays: 7:00pm
Wednesdays: 2:00pm and 8:00pm
Thursdays: 7:00pm
Fridays: 8:00pm
Saturdays: 2:00pm and 8:00pm
Sundays: 3:00pm
(New York, NY)
239 West 45th St.
Seating Chart
Featured Reviews For Dear Evan Hansen
Theater review: 'Dear Evan Hansen' - Bergen Record
Viewing "Dear Evan Hansen" a second time, at Broadway's Music Box Theatre, where it opened Sunday, I found I had much firmer feelings than when I first saw it. When I attended the off-Broadway production in May, it seemed a musical of many parts, some good, others shaky, and I don't think I fully digested the whole. In my repeat visit, I felt, first, that I had vastly understated Ben Platt's performance by calling it "affecting." He's remarkable.
'Dear Evan Hansen' on Broadway: This musical gets teens and their screens - Chicago Tribune
And what makes "Dear Evan Hansen" yet more extraordinary is how all of the teenage nuance explored so exquisitely by Platt, all of this fledgling character's hope and hesitation, is baked formatively into the score by Benj Pasek and Justin Paul, a youthful duo I've deeply admired since first hearing their score to, all of all things, "A Christmas Story" in Chicago. The link between that retro show and this thrillingly contemporary exploration of the trials and pitfalls of late adolescence is not as distant as one might think.
Dear Evan Hansen Broadway Cast