Seattle's FRENCH FEST Reveals A World Of French Speaking Cultures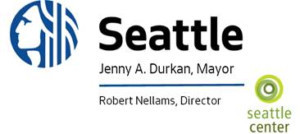 Transform your cultural awareness at Seattle Center Festál: Seattle's French Fest: A Celebration of French-Speaking Cultures, 11 a.m.-6 p.m., Sunday, March 25, at Seattle Center Armory. Seattle's French Fest highlights the world's French speaking cultures, their influences and arts with live music, dance, visual exploration, authentic foods, ethnic items for sale, workshops, demonstrations and hands-on learning for kids and adults.
Originally a celebration of French Independence Day, organizers expanded the event in 2013 to include the larger French speaking world. They also moved the Fest to the third weekend in March to correspond with Francophone Day-and to encourage student participation.
West African Dance group Gansango Music and Dance, 11:30 a.m. on Armory Main Stage, highlights the festival. Joining them on the live music program are: Bienvenue and les Lilas Choir, 11 a.m.; North Seattle French School Choir, 1 p.m.; Alliance Française Choir, 1:15 p.m.; Te Fare O Tamatoa, 2 p.m.; ?a Gaze, 3 p.m. and Goss Productions Music at 5:15 p.m.
Demonstrations, workshops and children's activities happen on the Armory Lofts level including: cooking demos at the Chef's Stage; wine and champagne tastings in Loft 2; seminars on sacred sites of Southwest France and on the life and art of Vincent Van Gogh, documentary film Le Choix de Theo, storytelling and improv in Loft 3; French lessons in Loft 4; and learning seminars in Room 301.
The festival offers a passport activity for children and French foods for sale-from French fries, mussels and merguez sandwiches to croissants, tarts, crêpes, brioches and other baked goods. Festival goers may also purchase home goods and other French imports.
Seattle Center Festál brings to light the culturally rich communities who shape the character of our region. Although the series began in 1997, its origins stretch back to when ethnic communities were planting their roots here. For many of them, Seattle Center served as a central place, where they could invite the public to join in their unique cultural expression. Some festivals were formed in response to wars or ethnic displacement and others to unite their communities, educate the public and dispel stereotypes. Now at 21 years, Festál producers are seeking to sustain their festivals with compelling programming that appeals to multiple generations.
Seattle's French Fest: A Celebration of French-Speaking Cultures is part of Seattle Center Festál, presented in partnership with Seattle Center. Admission is free-of-charge. For more information on this festival, visit fenpnw.org, and to learn more about this collection of ethnic cultural events and other Seattle Center public programming, visit seattlecenter.com or call 206-684-7200.
About Seattle Center Festál
This illuminating series of 23 ethnic cultural festivals on weekends throughout the year seeks to connect people in ways that build understanding, dispel stereotypes and generate pride among the generations who participate in these shared experiences. Seattle Center Festál is produced with the generous support of KUOW 94.9 Public Radio, Coca-Cola, Alaska Airlines, T-Mobile, Wells Fargo, 4Culture. the City of Seattle and Seattle Center Foundation.