Photo Flash: First Look at Taproot's THE MATCHMAKER, Opening Tonight
The Matchmaker is coming to Taproot Theatre this September, promising a story of love, adventure and humor with heart. Thornton Wilder's hit comedy about love, money and the love of money has matchmaking busybody Dolly Levi brokering true love for a wealthy businessman. Will anyone get what their heart desires? Unlikely circumstances and hilarious complications bring surprises at every corner in this play that inspired Hello, Dolly!. Producing Artistic Director, Scott Nolte directs The Matchmaker, which opens tonight, September 20 and runs through October 19, 2013. BroadwayWorld has a first look at the cast in action below!
The Matchmaker takes audiences on a journey as 1880's middle class workers search for adventure and fulfillment, reaching for the best possible life. Director Scott Nolte's goal is to not only send audiences on their way with smiles and laughs, but have them, "craving adventure and fulfillment" themselves.
This play's history is an adventure in and of itself. In 1835, John Oxenford wrote a one- act farce, A Day Well Spent which Austrian playwright Johann Nestroy extended into a full-length play in 1842. Thornton Wilder wrote an adaptation of the story in 1938 entitled The Merchant of Yonkers. Despite going to Broadway, it was not a success, with only 39 performances. Fifteen years later, after extensive rewrites, the play was revived as The Matchmaker. The most notable change was transforming the minor character of Dolly Levi into a leading lady and driving force of the story. This version took off, opening on Broadway in 1955 and ran for 486 performances. Three years after its Broadway premiere, a film version of The Matchmaker was produced. In 1964, David Merrick mounted the Tony Award-winning musical adaptation, Hello Dolly!. A film version of the musical was released in 1969 starring Barbara Streisand.
Taproot Theatre's production of The Matchmaker is directed by Producing Artistic Director Scott Nolte and features Pam Nolte as Mrs. Dolly Levi, accompanied by the talented Robert Gallaher, Stephen Grenley, Robert Hinds, Bill Johns, Caitlin Macy- Beckwith, Natalie Anne Moe, Kim Morris, Nolan Palmer, Josh Smyth, Asha Stichter and Brad Walker. The production team includes scenic and sound designer Mark Lund, costume designer Sarah Burch Gordon and lighting designer Brian Engel. Micah Lynn Trapp serves as stage manager and Judy Naegeli as dramaturg.
The show runs September 20-October 19 (Wednesday-Thursday, 7:30 pm; Friday-Saturday, 8 pm; Saturday matinees, 2 pm) at Taproot Theatre Company, 204 North 85th Street, Seattle, WA. Tickets are available online at www.taproottheatre.org/buy-tickets/ and through Taproot Theatre's box office by calling 206.781.9707 or visiting the box office located at the front of the theatre. Tickets range from $20-40, depending on the performance.
Photo Credit: Erik Stuhaug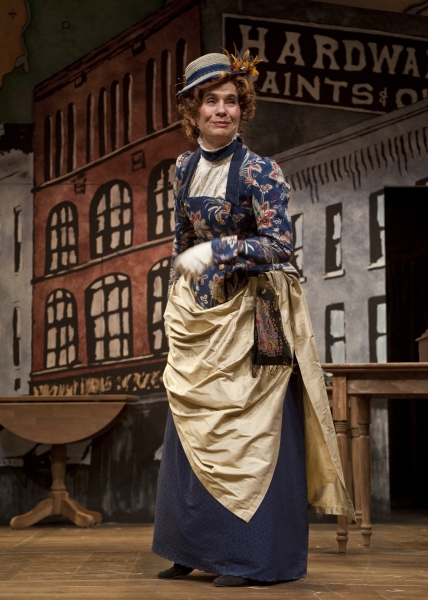 Pam Nolte as Mrs. Levi

Robert Hines and Brad Walker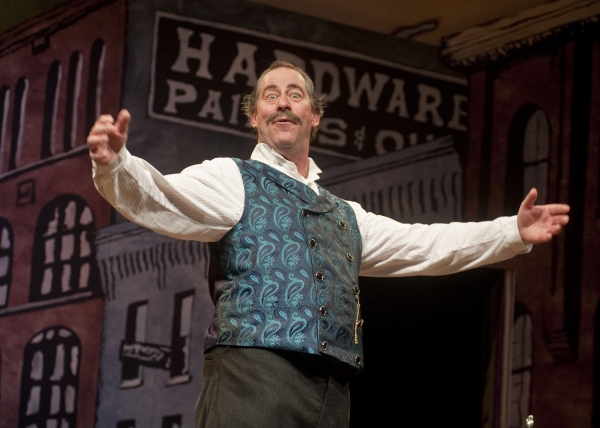 Robert Gallaher as Horace Vandergelder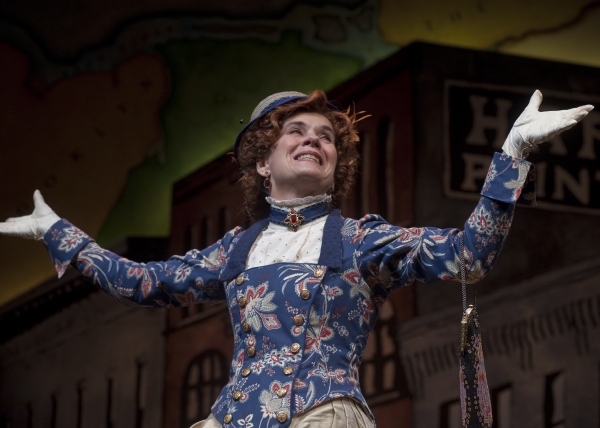 Pam Nolte as Mrs. Levi

Pam Nolte as Mrs. Levi

Asha Stichter and Natalie Moe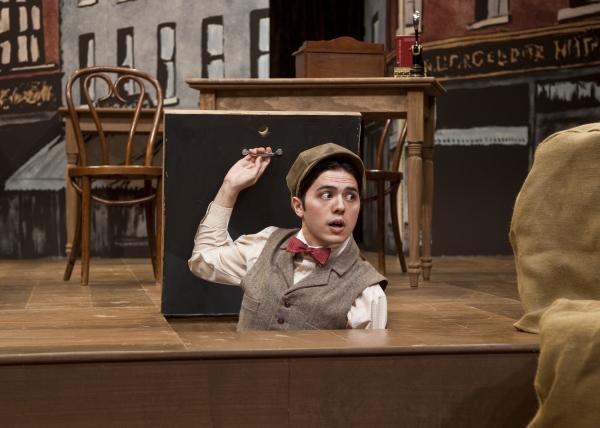 Brad Walker as Barnaby Tucker