Mark Lund News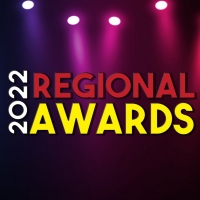 First Stats Released For The BroadwayWorld Seattle Awards; Reboot Theater's CABARET Leads Best Musical
by BWW Staff - Nov 21, 2022
The first live standings have been announced for the 2022 BroadwayWorld Seattle Awards! Nominations were reader-submitted and now our readers get to vote for their favorites.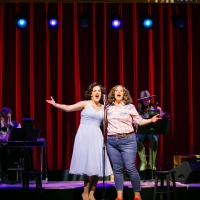 ALWAYS…PATSY CLINE Comes To Center Repertory Company This September
by Grace Cutler - Aug 14, 2022
Center Repertory Company launches its 2022-23 season with the hit musical play Always…Patsy Cline.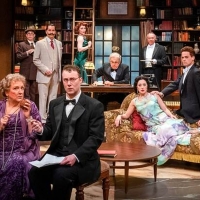 Review: BLACK COFFEE at Taproot Theatre
by Kelly Rogers Flynt - Jul 16, 2022
Something missing, someone dead, many with motives, and none telling the whole truth. Taproot Theatre invites you to lean in and study the scene. With a marvelous set, dynamic characters, and some unexpected humor, Black Coffee is a delightful romp through Agatha Christie's world of mystery.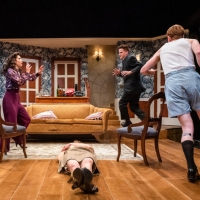 BWW Review: SEE HOW THEY RUN at Taproot Theatre
by Kelly Rogers Flynt - Jan 30, 2022
In a world full of conflict, division, and uncertainty, there is a lot to worry about. As the pandemic continues, we wonder if we will ever get back to normal. It's been a very hard couple of years and now more than ever, I'm feeling the need for a reprieve - just a moment to forget all of the outside problems and things beyond my control. I have a deep-seeded need to just laugh. Taproot Theatre's first show of 2022 just might be the tonic we all need. SEE HOW THEY RUN reminds us that laughter really is the best medicine.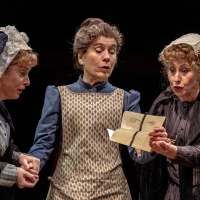 BWW Review: BABETTE'S FEAST at Taproot Theatre
by Kelly Rogers Flynt - Nov 19, 2021
BABETTE'S FEAST nourishes the soul and feeds the spirit. It is a sweet story about the beauty of life and finding contentment. Told slowly without the need to rush, we meet the characters and traipse along with them through their lives in the small Norweigan town of Berlevaag. It is a story of insiders and outsiders who cross paths, the story of what is expected and what is desired, and a story of finding answers within yourself, and mostly a story of home. And much like the turtle soup, BABETTE's FEAST is the show we didn't even know we were hungry for until we got the first bite.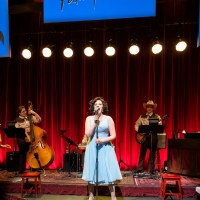 Cast And Creative Team Announced For ALWAYS PATSY CLINE at The Great Lakes Center For The Arts
by Stephi Wild - Jul 23, 2021
Returning to the role of Patsy Cline is Cayman Ilika, who has performed on stages throughout the country including the 5th Avenue Theatre and Village Theatre in Seattle, Musical Theatre West in Los Angeles, and The Asolo Repertory Theatre in Saraosota.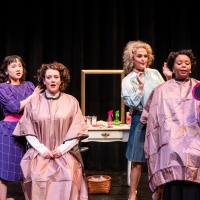 BWW Review: STEEL MAGNOLIAS at Taproot Theatre Will Give You All the Feels and More.
by Kelly Rogers Flynt - Jan 27, 2020
STEEL MAGNOLIAS at Taproot Theatre will give all the feels and more. It is a heartfelt story of enduring friendships: of living, loving, and letting go. With little fuss or fluff, the show owes its appeal to the witty dialogue delivered with zest. Unafraid to feel the hurt of loss, the show reminds us that we are never just one thing, but can feel many complex emotions all at the same time.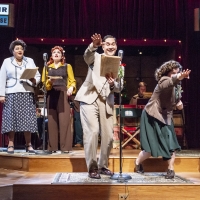 BWW Review: THE BISHOP'S WIFE: A LIVE RADIO PLAY at Taproot Theatre Is a Perfect Blend of Freshness and Nostalgia
by Kelly Rogers Flynt - Dec 2, 2019
Taproot Theatre breathes some fresh air into the holiday season with their production of THE BISHOP'S WIFE: A LIVE RADIO PLAY. While other theater leans on the old standards, Taproot is rolling the dice and presents a new adaptation of a lesser-known work. Their gamble is already paying off with smiles, cheer, and holiday spirit. THE BISHOP'S WIFE is a perfect blend of nostalgia and freshness.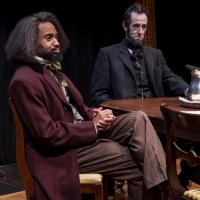 BWW Review: NECESSARY SACRIFICES at Taproot Theatre
by Kelly Rogers Flynt - Sep 22, 2019
NECESSARY SACRIFICES at Taproot Theater is both necessary and a gift to audiences. In a time of great division, this show reaches deep into the psyche of our nation and reminds us how even those with great differences can work together. With compelling dialogue, witty and heartfelt performances, and the absence of distractions, NECESSARY SACRIFCIES wastes no time in showing us what it means to be guided by the better angels of our nature.

BWW Review: KIM'S CONVENIENCE at Taproot Theatre
by Kelly Rogers Flynt - May 27, 2019
KIM'S CONVENIENCE at Taproot Theatre is full of laughs and heart. A convenience store is often the hot spot of a community, where you can find a little of whatever you need. For the Kim family, the convenience store is much more than that. It is their hope, their conduit to a brighter future. Its constant need of attention is also an albatross and point of contention. When an unsuspecting police officer responds to a 911 call from the store, he finds more than a variety of snacks. KIM's CONVENIENCE is a witty look at everyday life with surprising insight into human nature.