Ruth Eckerd Hall Announces 2017-18 ADULTS AT LEISURE Series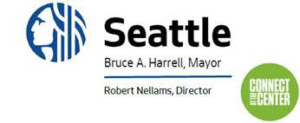 Ruth Eckerd Hall announces the Adults At Leisure Series for the 2017-18 season, which includes returning favorites Blue Suede Shoes (The Premier Elvis Birthday Bash), 110 Years of Broadway and the Hitmen In Concert as well as several shows making their debut, including 3 Redneck Tenors, The Modern Gentlemen, One Night In Memphis and more.
Single tickets are priced at $35, $25 and $18. Packages are priced at $195 for all 13 performances, a savings of $39. Single tickets and packages will be available at the Ruth Eckerd Hall Ticket Office located at 1111 McMullen Booth Road in Clearwater or by calling 727.791.7400. Ruth Eckerd Hall Members begin purchasing today, based on individual levels of membership. The Ruth Eckerd Hall Ticket Office is open Monday through Saturday from 10 am to 6 pm and one hour prior to show time. For more information, patrons are encouraged to log on to www.RuthEckerdHall.com.
Groups of 15 or more can purchase $18 tickets for $15 or $25 tickets for $20. For Group Sales, patrons are encouraged to contact the Group Sales Office at 727.712.2717.
Enjoy a Brunch Buffet before every Adults At Leisure performance, at Ruth Eckerd Hall's dining experience Upstage Dining. The Brunch will begin at 11 am and will include breakfast and lunch offerings, buffet style along with complimentary coffee, tea and water. In addition to a cash bar, Mimosas, Bloody Marys and Screwdrivers will also be available for purchase. Advance reservations are encouraged, as space is limited. The Brunch Buffet is priced at $20 per person. For reservations, call the Ruth Eckerd Hall Ticket Office at 727.791.7400 or visit www.RuthEckerdHall.com.
The Buffet Brunch is priced at $18 per person for groups of 15 or more. For Group Reservations and Sales, patrons should contact the Group Sales Office at 727.712.2717.
Photos and b-roll of the 2017-18 season performances are available by contacting Katie Pedretty at 727.712.2774 or Kpedretty@RuthEckerdHall.net or Lacy Herman at 727.724.5383 or LHerman@RuthEckerdHall.net
Times, dates, performances and description of performances are subject to change.
A Carpenters' Christmas
Tuesday, December 19 at 1 pm
While The Carpenters are known for over a dozen chart topping hits, they also won over their fans with their Christmas celebrations. Singer and playwright Lisa Rock and her 6-piece backing band are keeping The Carpenters' holiday traditions alive and bringing their unforgettable Christmas songs to the stage. Based on the music of The Carpenters' two holiday albums and Christmas variety shows, A Carpenters Christmas features Merry Christmas Darling and the jazzy Santa Claus is Comin' to Town. It's a holiday concert that spreads joy and cheer to all.
Blue Suede Shoes (The Premier Elvis Birthday Bash)
Sunday, January 7 at 1 pm
Back by popular demand, the top two "Elvises" return with one phenomenal show! Scot Bruce as the young Elvis and Mike Albert as the Las Vegas Elvis, along with the Big "E" Band offer a rockin' birthday party celebration of America's first rock 'n' roll icon that will have you dancing in the aisles!
The Doo Wop Project
Thursday, January 11 at 1 pm
>From bop to pop...the evolution of a sound! 3 parts Jersey Boys, 2 parts Motown: The Musical and "not your grandma's doo wop", these five charismatic, handsome, triple threat Broadway stars - with their hot 5-piece band -- tear it up, with musicality, dancing and showmanship not found with any other group in the world! They "re-doo" classic Doo Wop songs from the 50's and 60's and make 'em sound fresh and new...and they take contemporary pop hits by stars like Jason Mraz, Amy Winehouse, Adele and Maroon 5, and "doowopify" them! Perfect entertainment for people ages 10 to 100!
3 Redneck Tenors
Sunday, January 14 at 1 pm
3 Redneck Tenors is a mixture of down home laughs with big city music! It has been said that if "Larry the Cable Guy, Il Divo and Mrs. Doubtfire had a baby, that child would be The 3 Redneck Tenors." These trailer park singing sensations have a great many stories to tell, taking us on one sidesplitting ride of comedy and audience interaction. Audiences spend an afternoon wowed by veteran singers showcased through a smorgasbord of songs ranging from Gospel and Country to Broadway, Pop and Classical. Based in Dallas, these guys have been seen as top 10 finalists on America's Got Talent, on Larry The Cable Guy's History Channel Show Only in America and live in theaters across the nation.
The Modern Gentlemen
Monday, January 29 at 1 pm
"These guys are truly special! The best singing group I've ever worked with." - Frankie Valli
Individually, THE MODERN GENTLEMEN were all in-demand singers prior to joining Frankie Valli's show. For over a decade they've been "the real guys" providing all the background vocals and choreography alongside the rock & roll icon! So, if you've seen Frankie Valli in concert over the last 10 years, you've seen these four gentlemen beside him! Since that time, they've developed their own Signature Sound blending their modern voices together with four part, tight harmonies performing the classic hits of Pop, Rock, Jazz and Doo-Wop!
They've toured all over the world on the biggest stages from Royal Albert Hall with the London Symphony Orchestra, to Broadway, Asia, Canada, Australia and New Zealand as well as performed for presidents of The United States and Prince William, the Duke of Cambridge.
You've seen them on Jimmy Kimmel Live, Frankie Valli and The Four Seasons: Tribute on Ice with Brian Boitano and friends on NBC, and in 2014, they appeared on A Capitol Fourth televised live from the July 4th celebration in Washington D.C.
THE MODERN GENTLEMEN take the stage, they bring high energy, tight dance moves and spot on vocals with harmonic perfection!
Ginger Rogers & Fred Astaire
Carefree: Dancin' with Fred and Ginger
Sunday, February 11 at 1 pm
An all new tribute - live on stage - to American cinema's most iconic dance duo, Carefree: Dancin' with Fred and Ginger takes us on a modern musical journey through Fred Astaire and Ginger Roger's singular partnership on screen. Stardust memories are paired with high-tech visual effects for a one-of-a-kind musical celebration.
Tony Award winner Warren Carlyle's innovative staging blends today's hottest Broadway hoofers with original footage from films like Top Hat and Swing Time to breathe fresh life into the pair's famous routines. Featuring tunes from the Golden Age of Hollywood musicals - such as Cheek to Cheek, Slap That Bass and I Won't Dance - and accompanied by a swinging house band, Carefree confirms that Fred and Ginger live on!
Sandy Hackett's Rat Pack Review
Sunday, February 18 at 1 pm
Only Sandy Hackett's Rat Pack Show can bring to life that magical moment in time that everyone remembers. Producers Sandy Hackett and Lisa Dawn Miller have created a truly authentic theatrical production, based on the musical and comedic legacy of the Rat Pack. The show includes exciting new arrangements of classic songs and never-before-heard songs written by the late, multi-platinum award winning songwriter, Ron Miller (For Once In My Life and many other huge hits) along with recorded voiceovers made exclusively for this show by the late, comedic genius, Buddy Hackett. This show captures the relationship, respect, love and timeless laughter of that once-in-a-lifetime-moment in history and will make you laugh, cry and leave you wanting for more!
Stayin' Alive
THE WORLD'S #1 TRIBUTE TO The Bee Gees
Sunday, February 25 at 1 pm
STAYIN' ALIVE offers to their audiences the songs and sights of a full Bee Gees play list, singing blockbusters such as Night Fever, Jive Talkin', How Deep Is Your Love, You Should be Dancing, Nights on Broadway and Stayin' Alive. In addition, they perform softer poetic ballads such as I Started a Joke, Massachusetts, Fanny be Tender, Words and To Love Somebody among other great hits.
STAYIN' ALIVE is the largest and most definitive production of its kind, offering big screen video clips, photos and dazzling imagery. STAYIN' ALIVE is the quintessential tribute band to The Bee Gees, capturing the excitement of live performance and the tender subtleties of the human voice.
The Hit Men
The Time Travel Tour
Sunday, March 4 at 1 pm
... Legacy Performers with Frankie Valli, Carole King, Cat Stevens & more!
THE HIT MEN - Back by Popular Demand in an All New Show! Want to feel like you're 23 years old again? Time travel through the most magnificent years of rock 'n roll with The Hit Men - legendary performers who toured and recorded with Frankie Valli and the Four Seasons, Tommy James and The Shondells, Carly Simon, Carole King, Elton John, Cat Stevens, Jim Croce, The Turtles, The Who, The Rascals, Three Dog Night and many more huge stars.
Their brand new Time Travel Tour show features new hit songs from the 60s, 70s and 80s, new archival photos and video footage, and fascinating new backstage "stories from the road" about their unforgettable experiences with world class rock stars! Come travel back in time with The Hit Men to relive the music, the magic and the memories!
110 Years of Broadway
Monday, March 12 at 1 pm
Back for its annual celebration of Broadway's greatest songs from its finest shows the most successful touring Broadway concert in America brings an all-star Broadway cast to Ruth Eckerd Hall. This dazzling all-new show, which sells out every year, features five of Broadway's finest stars performing songs from the best and most beloved Broadway musicals such as Jersey Boys, Wicked, MAMMA MIA! and Broadway classics from such composers as Jerome Kern, Rodgers and Hammerstein, Kander and Ebb, Cole Porter, Stephen Sondheim, Andrew Lloyd Webber and many more.
The Young Irelanders
Thursday, March 15 at 1 pm
The Young Irelanders comprises eight sensational performers who have Irish traditional music, song and dance running through their veins. Although still in their 20s and 30s, these performers have achieved more than most people would aspire to in a lifetime. Between them they have performed for many heads of state including Presidents of Ireland, U.S. Presidents, the Queen of England, the President of China, Prince Albert of Monaco, Empress Michiko of Japan as well as performed at Radio City Music Hall, the Great Hall of the People in China, Kremlin State Palace in Moscow, the U.S. Capitol Building, Fox Theatre in Detroit and the Pantages Theatre in L.A. The artists have also toured as lead performers with Riverdance and Michael Flatley's Lord of the Dance, been soloists on PBS specials, shared the stage with Bono and have collaborated with Ronnie Wood (Rolling Stones) and Sting (The Police).
O Sole Trio
From Pavarotti to Pop, a Dazzling Italian-American Music Experience
Tuesday, March 20 at 1 pm
O Sole Trio is a vibrant musical ensemble featuring the lush voices of soprano Erin Shields, baritone Giuseppe Spoletini along with the versatile and virtuosic David Shenton on piano and violin.
"Incredible fun!" and "A true tour de force", O Sole Trio's Pavarotti to Pop show celebrates The Great Italian Songbook. The show takes you on a musical journey, revealing how Italian Americans influenced the American popular music scene throughout the decades. From humorous storytelling to innovative and unique arrangements, this trio breathes new life into songs made famous by such legendary singers as Enrico Caruso, Louis Prima, Frank Sinatra, Connie Francis, Frankie Valli, Dion, and Andrea Bocelli, combining virtuosic musical feats (like David playing the piano and the violin at the same time!) with an accessible and engaging program of well-known classics. With two stellar voices, commanding piano accompaniment and 6 additional musicians, O Sole Trio's show is fast-paced, funny and touching; no wonder they have had sold-out performances at Lincoln Center and Carnegie Hall!
One Night in Memphis
Sunday, March 25 at 1 pm
One Night in Memphis is a rocking concert tribute to legendary Sun Records recording artists Carl Perkins, Johnny Cash, Jerry Lee Lewis and Elvis Presley. Over 90 minutes of rockabilly, country, gospel and pure 1950's rock and roll music performed live and backed by an authentic and energetic rockabilly backup band. Created and directed by John Mueller from the highly acclaimed show, "Winter Dance Party," this show has met with the same accolades, sell out shows and audience standing ovations. Be a witness to a rock and roll royalty jam session with the music and talent that has stood the test of time. True American music featuring the hits, Blue Suede Shoes, Folsom Prison Blues, Great Balls of Fire, Whole lotta Shaking Going On, Shake, Rattle and Roll, Don't Be Cruel, Hound Dog and many, many more with acclaimed national talent, all performed live without tracks and guaranteed to get any audience rocking and rolling!
Ruth Eckerd Hall, Inc., a 501(c)(3) nonprofit organization, owned by the City of Clearwater, manages and operates 2,200-seat Ruth Eckerd Hall, the 200-seat Murray Theatre, the Marcia P. Hoffman School of the Arts, the 750-seat Capitol Theatre and Ruth Eckerd Hall On The Road. Our mission is: Changing lives through the performing arts.
Ruth Eckerd Hall was named #10 theater venue in the world and within that same ranking #6 in the United States, by industry trade publication Pollstar in 2016. Designed by the prestigious Frank Lloyd Wright Foundation, Ruth Eckerd Hall is known for its fantastic sightlines and near-perfect acoustics.
| | | |
| --- | --- | --- |
| | Donations | Arts Orgs |
Related Articles View More Sarasota

Stories

Shows
More Hot Stories For You