Latest News on Enrico Caruso
Latest News on Enrico Caruso
Enrico Caruso News
Arizona Opera Announces Casting For Its 2022/23 Season
by A.A. Cristi - May 11, 2022
Arizona Opera announced casting today for their vibrant 2022/23 Season, which will feature an exciting array of productions, ranging from beloved classics to new works, including a return to five in-theater shows in both Phoenix and Tucson.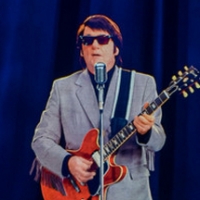 Roy Orbison & Buddy Holly - THE ROCK N' ROLL DREAM TOUR Comes to MPAC February 12
by A.A. Cristi - Jan 18, 2022
Get set for an event that needs to be seen to be believed!  Rock and roll legends Roy Orbison and Buddy Holly return to the stage – live – through state of the art hologram technology!  Roy Orbison & Buddy Holly – The Rock n' Roll Dream Tour comes to MPAC for two shows, Saturday, February 12 at 3 pm and 7 pm. Tickets are $29-$59.
Oper Frankfurt Announces Cast Changes For FEDORA
by Stephi Wild - Jan 3, 2022
Oper Frankfurt has announced cast changes for its upcoming production of Umberto Giordano's Fedora. Soprano Nadja Stefanoff will take over the title role on April 3, 8, 10, 16, 18, 21, 23, and 28, 2022, replacing Olesya Golovneva. Asmik Grigorian will perform the title role on May 6 & 14, 2022.
Palm Beach Symphony Broadcasts New Sounds Of The Season Holiday Concert
by A.A. Cristi - Dec 16, 2021
Palm Beach Symphony returns to CBS 12 News and CW34 for the second consecutive year with a brand new holiday-themed Sounds of the Season this December with airings that include Christmas Eve, Christmas Day and New Year's Eve broadcasts. Music Director Gerard Schwarz, who recently received the eighth and ninth Emmy Awards of his distinguished career, conducts.
Opera Italiana Is In The Air Presents REBIRTH! An Open-Air Concert
by A.A. Cristi - Jun 24, 2021
On Monday June 28th at 7:00 PM, Opera Italiana is in the Air returns to Central Park to present a special, one-night only, open-air performance of beloved Italian opera classics under the baton of Maestro Alvise Casellati at the newly reopened Naumburg Bandshell.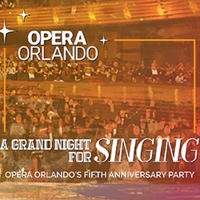 Orlando Opera Presents Fifth Anniversary Party: A GRAND NIGHT FOR SINGING Online
by Chloe Rabinowitz - Sep 15, 2020
This Sunday, September 20 at 2 p.m., Opera Orlando pulls out all the stops in celebration of five seasons with its online Fifth Anniversary Party: A Grand Night for Singing. Audiences can access the live broadcast from Casa Feliz Historic Home Museum via the Company's YouTube channel.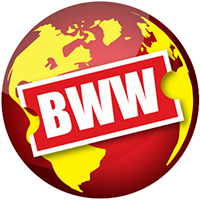 Pregones/PRTT Kicks Off 2020/2021 Season With Digital Preview Of New Works
by A.A. Cristi - Jul 6, 2020
Pregones/Puerto Rican Traveling Theater (Pregones/PRTT)a?"NYC's longest-running theater company centering Puerto Rican and Latinx artistrya?"announces the opening of its 2020/2021 season with Remojo 2020: a preview of new works in development. Featuring five 30-minute especially produced episodes, Remojo 2020 will be broadcast FREE on Mondays at 7:30 p.m. EDT July 6-August 3 through Zoom, Pregones/PRTT's website, and additional digital platforms.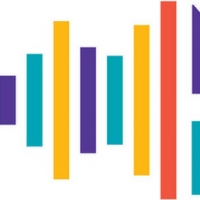 Musicians Foundation To Receive $25,000 Grant From The National Endowment For The Arts
by Kaitlin Milligan - Jul 2, 2020
The Musicians Foundation is honored to announce that it has been granted a generous Art Works award of $25,000 from the National Endowment for the Arts.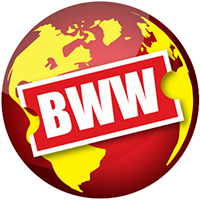 Musicians Foundation Receives 25K NEA Grant
by Stephi Wild - Jun 29, 2020
The Musicians Foundation is honored to announce that it has been granted a generous Art Works award of $25,000 from the National Endowment for the Arts.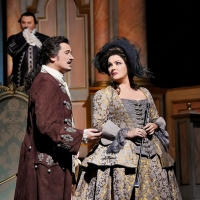 Best of BWW Interviews: In RUSALKA or RIGOLETTO, ADRIANA or an Almost-WERTHER at the Met, Piotr Beczala's a Tenor with Style
by Richard Sasanow - Apr 14, 2020
It's a busy week for Piotr Beczala, at least on the Met on Demand. It started with Monday's free broadcast of 2014's RUSALKA, opposite Renée Fleming (when the interview that follows was conducted) to Saturday night's free ADRIANA LECOUVREUR performance opposite Anna Netrebko, from January 2019. You can also hear him in excerpts from WERTHER, opposite Joyce DiDonato, which was scheduled for last month at the Met, but sidelined by COVID-19. The arias were recorded in JDD's living room, to give audiences a glimpse of what they might have missed in the complete performance.
Enrico Caruso Videos