Latest News on Frank Lloyd
Stage Credits
  [Australia]
Australian Revival, 1968
Performer
  [Broadway]
1929
Ensemble
Frank Lloyd News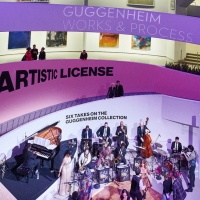 Works & Process to Present 2022 Rotunda Holiday Concert
by Chloe Rabinowitz - Nov 21, 2022
Celebrate the season with festive music. The seventeen-piece Eyal Vilner Big Band will perform as part of this beloved annual tradition, filling the museum's iconic Frank Lloyd Wright-designed rotunda with joyous sound.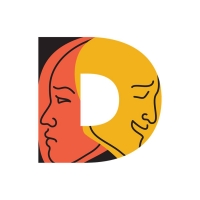 Dallas Theater Center Names Kevin Moriarty Executive Director
by Chloe Rabinowitz - Nov 11, 2022
Kevin Moriarty, who has served as Dallas Theater Center's  Enloe/Rose Artistic Director for 15 years, has been named Executive Director, following the recent announcement of the retirement of DTC managing director Jeffrey Woodward, who has served in that  position for eight years.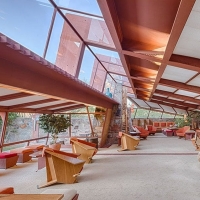 Southwest Shakespeare Announces Series Of Performances At Taliesin West In Scottsdale
by A.A. Cristi - Oct 13, 2022
Southwest Shakespeare announces its Taliesin West Series for the 2022/23 Season.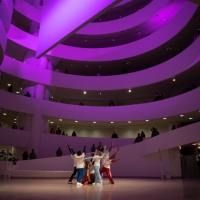 Works & Process Announces Fall 2022 Season Featuring the Creators of Broadway's SOME LIKE IT HOT & More
by Chloe Rabinowitz - Aug 16, 2022
As a process-focused performing arts organization, Works & Process continued to provide opportunities and fees for artists throughout the pandemic, and pioneered the bubble residency model to support their work safely. The fall 2022 season will feature the official world premieres of works created by New York artists.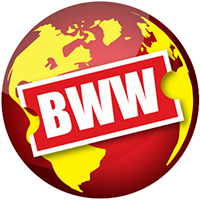 Dallas Theater Center Holds Kalita Humphreys Theater Public Meeting Next Week
by Stephi Wild - Jun 10, 2022
Dallas Theater Center (DTC) announces its second public meeting on Thursday, June 16th  to discuss the Kalita Humphreys Theater Campus Master Plan. The public meeting will be held at 6:00pm-7:30pm at the Kalita Humphreys Theater located at 3636 Turtle Creek Blvd, Dallas, TX 75204.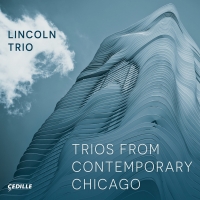 Lincoln Trio Spotlights Living Chicago Composers On Cedille Records Album Arriving June 10
by A.A. Cristi - Jun 3, 2022
The twice-Grammy-nominated, Billboard-charting Lincoln Trio - violinist Desirée Ruhstrat, cellist David Cunliffe, and pianist Marta Aznavoorian - surveys works by five of its hometown's most highly lauded living composers on Trios from Contemporary Chicago, available June 10, 2022, on Cedille Records.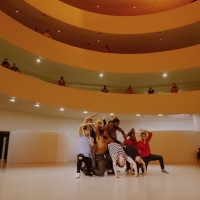 Works & Process at the Guggenheim Presents the World Premiere of THE MISSING ELEMENT
by Stephi Wild - May 16, 2022
Taking place in the Frank Lloyd Wright-designed Peter B. Lewis Theater at the Solomon R. Guggenheim Museum, all programs invite audiences to embrace artistic process and uniquely blend performance highlights with insightful artists' discussions.
Works & Process At The Guggenheim to Present Glimmerglass Festival New Works
by Chloe Rabinowitz - May 10, 2022
Works & Process, the performing arts series at the Guggenheim, will present the Glimmerglass Festival New Works, featuring excerpts of new works by several creators on May 22, 2022 at 7:30 pm.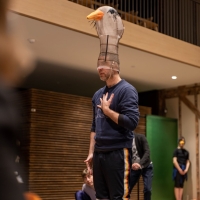 Isaac Mizrahi, Nico Muhly & John Heginbotham to Premiere THIRD BIRD at Works & Process at the Guggenheim
by Chloe Rabinowitz - Apr 14, 2022
Works & Process, the performing arts series at the Guggenheim, will present the world premiere of Third Bird, with a libretto and direction by Isaac Mizrahi, music by composer Nico Muhly (played by Ensemble Signal and conducted by Brad Lubman), choreography by John Heginbotham, and lighting by Brandon Stirling Baker.
BWW Review: SHALL I COMPARE THEE: THE SONNETS at The Southwest Shakespeare Company
by Angela Kabasan - Apr 8, 2022
This passion project of Executive Director of Southwest Shakespeare, Mary Way, and written by Dathan B. Williams, offers a different take on the man, the myth, the legend - William Shakespeare - through the words of his sonnets.
Frank Lloyd Videos
STAGE TUBE: Sneak Peek at James Turrell's Groundbreaking Exhibit at the Guggenheim
by Stage Tube - Jun 14, 2013
James Turrell's first exhibition in a New York museum since 1980 focuses on the artist's groundbreaking explorations of perception, light, color, and space, with a special focus on the role of site-specificity in his practice. It will be on view June 21–September 25, 2013. Check out a sneak peek below that was featured in the New York Times.
Frank Lloyd Frequently Asked Questions
How many Broadway shows has Frank Lloyd been in?
Frank Lloyd has appeared on Broadway in 1 shows.
How many West End shows has Frank Lloyd been in?
Frank Lloyd has not appeared in the West End