Dragon Productions Theatre Company Announces 2019 Theatre Season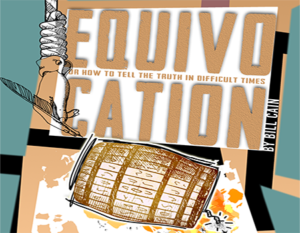 Unlike many theatre companies, Dragon's theatre season runs January through December. The Main Stage Series is Dragon's traditional programming series - the underrated, overlooked, and rarely performed gems that make Dragon the unique little theatre company that it is. Dragon's 2nd Stages series launched in 2014. It's intended to give other artists the opportunity to fully produce their passion projects with funding and mentorship from the Dragon's staff. This series works to develop new local theatre makers with the support of an established theatre company. For 2019 we've decided to offer three Main Stage Series productions and three 2nd Stages Series productions. All six shows are performed on the stage of the Dragon Theatre in downtown Redwood City. The 2019 season is the final season selected by outgoing founder and Executive Artistic Director Meredith Hagedorn.
Of the new season, Managing Director Kimberly Wadycki says "I'm very excited to announce this season because it highlights some very Dragon themes - demanding roles for actors and designers, excellent roles for women, and thought-provoking stories. I think there are two main tracks this season that cross between the Main Stage and 2nd Stages shows. There's a Science-Fiction Trilogy with Shoggoths on the Veldt, a comedic adventure play about a Cthulu monster. Next is The How and the Why, which is a fascinating two woman show about the evolutionary biology of human women but is really an exploration of so much more. The trilogy ends with Hickorydickory, which has a kind of steampunk magical realism premise that really digs into the meaning of life and family. There's also a History Trilogy that begins with The Revolutionists, a comedic play about four feisty women during France's Reign of Terror. Then Macbeth, Shakespeare's classic play about the effects of power and ambition on the human soul. The history trilogy ends with Anne of the Thousand Days, the classic play about Anne Boleyn's relationship with King Henry VIII. These diverse stories are all actually very intertwined and I'm very much looking forward to telling these stories in Redwood City with our new co-Artistic Directors!"
The Revolutionists by Lauren Gunderson
Directed by Kimberly Mohne Hill
January 18 - February 10, 2019
The Revolutionists is a comedic play about four women who lived boldly in France during the French Revolution's Reign of Terror. Playwright Olympe De Gouge, assassin Charlotte Corday, former queen Marie Antoinette, and Haitian rebel Marianne Angelle hang out, murder Marat, lose their heads and try to beat back the extremist insanity in 1793's Paris. What began as a hopeful revolution for the people of France and her colonies to address social and economic inequality is now sinking into hyper-violent extremist insanity. Part of the Main Stage Series.
Macbeth by William Shakespeare
Produced by Max Tachis and Roneet Rahamim
March 15 - April 7, 2019
Witches. Prophesies. King. Queen. Love. Murder. You know the story, but you've never seen a production quite like this. Performed by a cast of eight, William Shakespeare's tragic tale of all-powerful ambition and consuming conscience takes on an entirely new life, focusing not only on WHAT propels us through life, but WHO. When power, family, and fate all intertwine, what choices do we make? And are those choices really up to us? Macbeth comes to the Dragon stage in Spring 2019 to show us all why this story remains utterly timeless and painfully relevant. Part of the 2nd Stages Series.
Shoggoths on the Veldt by Cameron McNary
Directed by Artistic Director Bora "Max" Koknar
May 10 - June 2, 2019
When famed Victorian explorer Melford Pumbleshire is torn to pieces by something horrible and unseen while on safari in deepest, darkest Africa, his redoubtable fiancé Euphonia Riggstone must lead an expedition to put his unquiet spirit to rest. This globetrotting thriller has romance, betrayal, adventure, an amnesiac ghost, cultists, and a Lovecraftian tentacle monster.
The How and the Why by Sarah Treem
Produced and directed by Lana Palmer
July 12 - August 4, 2019
Two evolutionary biologists, one a graduate student, the other an established leader in her field, meet for the first time. What follows is a smart, complex work about men and women, genetics and genius, and the overwhelming power of biological connection. Part of the 2nd Stages Series.
Hickorydickory by Marisa Wegrzyn
Directed by Kimberly Ridgeway
Sept 6 - Sept 29, 2019
What if we all had a literal internal clock that counted down to our time of death? This is the premise of Hickorydickory. Cari Lee's mortal clock was tinkered with, so she's stuck at age 17 for eternity. Now she's the same age as her daughter, Dale, whose time may be literally running out. Hickorydickory is a funny, heartbreaking story about family, mortality, and sacrifice. Part of the Main Stage Series.
Anne of the Thousand Days by Maxwell Anderson
Produced by Melinda Marks
Nov 1 - Nov 24, 2019
On the eve of her death, Anne Boleyn reflects on the journey that led her to become a queen, a mother, and, eventually, a woman condemned. A fascinating look at one of history's most famous marriages. Part of the 2nd Stages Series.
2019 Ticket Prices
Early Bird Prices (ends 2 weeks before opening of the show)
$35 general admission
$27 students and seniors
Full Price (begins 2 weeks before a show and runs while the show is performing)
$37 general admission
$29 students and seniors
$175 for the VIP box (seats 4 people and includes champagne and chocolates.)
Rush Tickets - $15 CASH ONLY on Thurs/Fri after opening week (cash only for walk-ups at the door - details below)
Discount Tickets - We partner with Tix Bay Area/Goldstar for a limited number of 50% off tickets.
All Dragon shows are performed on Thursdays, Fridays, and Saturdays at 8p; Sundays at 2p and run for only four weeks
Post-show discussions with the director and cast happen the 2nd Sunday of every show.
2019 Season subscriptions are now on sale. Subscribers save 20%, receive reserved seating, and can be customized for 3-6 shows.
CONTACTING THE BOX OFFICE: Leave a voicemail at 650-493-2006 x 2 and your call will be returned within 2 business days. If you'd rather email, contact Nancy at tickets@dragonproductions.net.
The Dragon Box Office is not staffed 7 days a week so there might be a delay in response. Buying tickets online at http://www.dragonproductions.net is the very best way to reserve a ticket in advance, 24 hours a day, 7 days a week.
Related Articles View More San Francisco

Stories

Shows
More Hot Stories For You