Review: MAINLY MOZART'S THAMOS, KING OF EGYPT at San Diego's Balboa Theater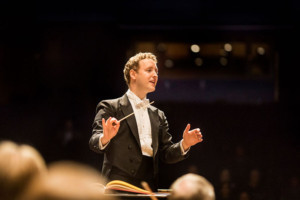 Thamos, King of Egypt, a play by Tobias Philipp, baron von Gebler, premiered in 1774. Mozart completed incidental music for it, the 18th Century equivalent of a movie soundtrack, in 1780. Before Mainly Mozart's performance of a concert version of the play, conductor Michael Francis, with a typically mischievous smile, said the original with Mozart's music would make for a really boring four hours. Mozart supported that view in a letter to his father saying he couldn't use the music he'd written because the play had failed. Francis and director Cynthia Stokes solved the problem by slashing the baron's text to a farcical smidgen while leaving Mozart's music intact. The result clocked in at less than an hour.
Though wisely not four hours long, the result was still perhaps the most ambitious production in Mainly Mozart's 30-year history. The orchestra's usual 50 or more superb musicians, moonlighting from key symphony chairs in Chicago, New York and other major cities, were joined by actors, baritone Richard Ollarsaba and more than 50 members of the San Diego Master Chorale. Spoken dialog was in English. The chorus sang in German with English supertitles above the Balboa Theater stage.
Maestro Francis began the piece with the orchestra and half the chorus onstage. As missing chorus members entered from the lobby, they marched solemnly down two aisles adding to the opening's ominous mood. Francis whirled to give direction alternately to those on the stage and those approaching. Chorus members wore headdresses and cloaks suggesting mysterious ancient Egypt. It was a striking moment, with an air of heavy serious intent.
The mood changed suddenly as several stage-front actors exposed director Stokes' true vaudeville-like plan with motions and costumes reminiscent of Steve Martin's Egyptian skit on Saturday Night Live. Background film clips and stills of hieroglyphics, camels and pyramids reinforced the setting, and the tongue-in-cheek mood. There was even a hilarious moment when one of the play's evil schemers pulled an obviously fake asp from a pocket, then raced screaming from the stage as the snake in her hand turned and struck repeatedly.
The incidental music, unlike the baron's play, was taken seriously. Three of its seven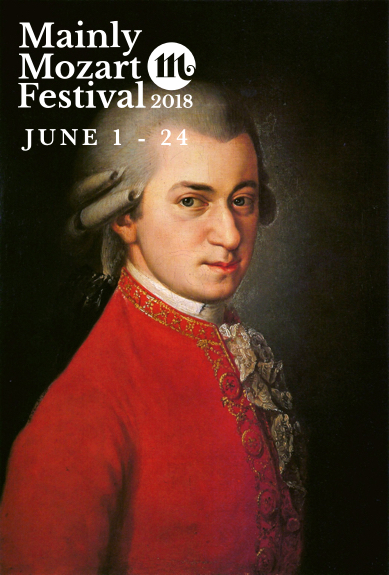 movements include the chorus. Both orchestra and chorus responded with precision and beauty to Francis's energetic conducting, remaining perfectly synchronized as he signaled changes in tempo.
Baritone Richard Ollarsaba played king Menes, the rightful king, forced to pose as the high priest Methos. (That's all I will say about the baron's appropriately satirized plot.) The bearded Ollarsaba's speech and demeanor made him an imposing pillar of gravitas and authority amidst those hamming it up as though in a silent movie. He spoke lines furthering the plot until unveiling a powerful and attractive voice in the work's only aria, which comes in the final movement.
The director's approach brought laughs, but I disagree with the decision to have actors mime theatrically at the front of the stage throughout almost the entire production. It reduced the impact of Mozart's suite, the work of a maturing composer soon to write operas still among the most performed in the world. Audience reaction to the playful abuse of Thamos, King of Egypt was, however, overwhelmingly positive. A delighted standing ovation lasted for four curtain calls.
Two works for violin and orchestra preceded Thamos, King of Egypt. The first was the seldom heard Suite for Violin and Strings by Sibelius, one of the lighter pieces he composed in the last 30 years of his life. During those years he had drastically reduced the time he spent composing, even though he remained in relatively good health until he died suddenly at 92. The piece is a delightful surprise for those familiar only with his more substantial and serious earlier works. A near concerto in three brief movements, it opens in a gentle light-hearted mood. The second movement has a sweet romantic innocence. The final third's speed and unrelenting cascade of notes are a challenge for the soloist, one conquered with brilliant nonchalance by violinist James Ehnes. I've added Sibelius's Suite to my download want-list, but may have trouble finding a recording to match Ehnes's live performance.
Ehnes and orchestra followed the suite with Prokofiev's second violin concerto, a longer work with more persistent demands on the soloist. Instead of the usual orchestral introduction it begins with a rather somber solo violin. Ehnes's full tone captured its mood, and the same rich sound had an even greater impact on the second movement's main theme, one of the most warmly beautiful to be found in any modern concerto. The freewheeling finale dances sardonically. Odd rhythmic effects include a bass drum rather than timpani and, perhaps in a nod to Madrid where the concerto premiered, castanets. Ehnes was in total command of his instrument, and Francis's accompaniment blended perfectly.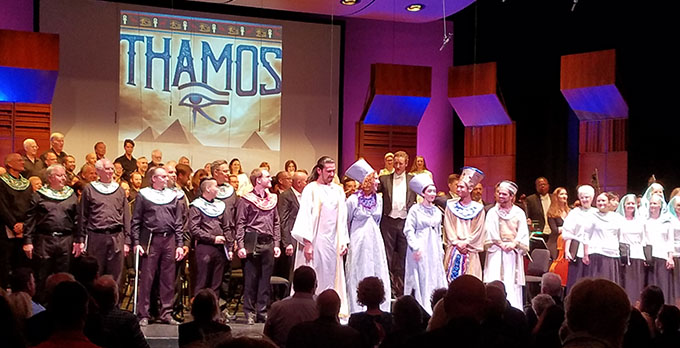 Mainly Mozart's 2018 festival season, featuring works written by Mozart as he matured, ended on June 24th. Next year Mainly Mozart will feature pieces composed when he was married, living in Vienna and nearing the peak of his powers. Not to missed!
Visit the Mainly Mozart website for more on the organization and its exceptional visiting musicians.
Stage photo Ron Bierman, others courtesy Mainly Mozart.