BWW Review: DAVID DANZMAYR CONDUCTS THE SAN DIEGO SYMPHONY at Jacobs Music Center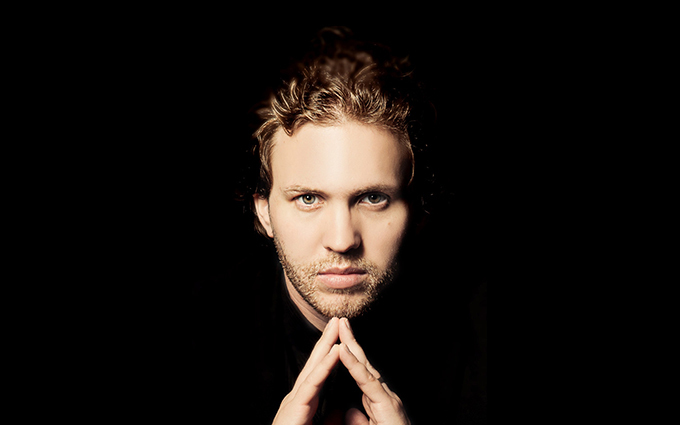 Conductor David Danzmayr's choice of Grazyna Bacewicz's Overture of 1943 to open his program with the San Diego Symphony Orchestra was an inspired one. Although Bacewicz received many awards and commissions during her lifetime, her name is largely unfamiliar to contemporary audiences, and she deserves to be heard more often.
A brisk workout for every section, the overture is a terrific way to open a concert. The piece's little more than five minutes features rapidly scurrying strings, heroic brass, virtuosic wind solos and boisterous percussion. Danzmayr's demanding interpretation built excited anticipation for what was to follow.
And what followed did not disappoint. Pianist George Li won the Tchaikovsky silver medal in 2015 at the age of 19. We've never had more note-perfect young artists than today, but his musicality stands out. Yes, he played the virtuosic runs of Chopin's first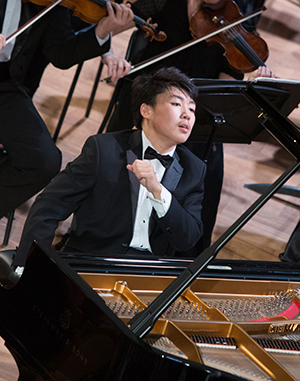 piano concerto effortlessly, but even more impressively at just 22, he captured the beauty and poetry in Chopin's music. Danzmayr's accompaniment emphasized the concerto's dramatic elements. Chopin was younger than Li when he wrote the piece, and while the piano is already recognizably Chopinesque, his orchestration often seems like it belongs in a separate Beethoven-influenced symphony. For those, including me, who love the concerto's continuous flow of beautiful melodies, arguable opinions about structural problems and the lack of typical concerto interplay between soloist and orchestra seem irrelevant.
Li responded to three curtain calls with an arrangement for piano of the gentle "Dance of the Blessed Spirits" from Gluck's opera Orpheus and Eurydice. The encore offered further proof of Li's interpretive skill.
The concert's second half brought the orchestra back to the stage for Dvorák's sunlit Symphony No. 8. The composer's love of nature and the folk music of his native Czechoslovakia were higher priorities in this symphony than harmonic and structural conventions, and that has evoked even more criticism over the years than Chopin's concerto receives. The work also offers what some believe is a deplorable surplus of immediately appealing melody.
Dvorák often had that "problem." His gift for melody is as strong as that of Tchaikovsky and Mozart. Never seemed like a big problem to me. Once again Danzmayr's approach was aggressive. He called for the obvious joy and beauty in Dvorák's score, and the orchestra responded with enthussiam.
Maestro Danzmayr has garnered impressive reviews in both Europe and the United States, and his San Diego debut was a success. His forceful direction pushed the orchestra to its limits, and a few minor times, a smidge beyond. Add him to the list of plausible replacements for recently retired Jahja Ling.