Applications Open For the 2023 NALAC Leadership Institute
The deadline to apply for the 23rd NALAC Leadership Institute is February 8, 2023.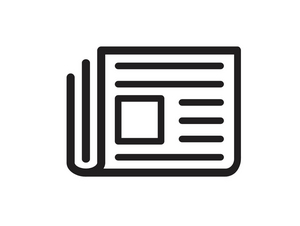 The National Association of Latino Arts and Cultures (NALAC) announces an open call for applications from Latinx artists, arts administrators and cultural workers for the 23rd edition of the NALAC Leadership Institute (NLI). The 2023 Institute will take place between July 9-15, 2023, in San Antonio, Texas.

"Last year marked the long-anticipated return of in-person programming for the NALAC Leadership Institute. We are excited to welcome the 23rd NLI cohort to San Antonio this summer. Our field continues to grow and develop in a positive direction, and we look foward to providing a space for professional development, learning experiences, and fellowship for a new cohort of Latinx arts workers," said Mari Hernandez, NALAC Manager of Institutes and Covenings.

The NALAC Leadership Institute (NLI) is an immersive week-long arts leadership and professional development program. Participation in the NALAC Leadership Institute (NLI) is open to U.S. and Puerto Rico based Latinx artists, arts administrators, and cultural workers working in all media or disciplines (i.e., visual, theatre, dance, literary, performance, digital, interdisciplinary).

Core faculty scheduled to lead the 2023 program include Rosalba Rolón (Pregones/PRTT), Dr. Maribel Álvarez (University of Arizona), Abel López (GALA Hispanic Theatre), Evonne Gallardo (Community Partners), and Charles Rice-Gonzalez (BAAD! Bronx Academy of Arts and Dance).

Interested applicants are encouraged to attend an informational webinar on January 18, 2023, 1:00 PM CST. Register for the 2023 NLI webinar.

The 2023 NALAC Leadership Institute application is now open. The application closes on Wednesday, February 8, 2023, 11:59 p.m. CST. View the 2023 NLI guidelines and application.

The NALAC Leadership Institute (NLI) is supported by the Andrew W. Mellon Foundation, Ford Foundation, Doris Duke Charitable Foundation, National Endowment for the Arts, Texas Commission on the Arts, San Antonio Area Foundation, and the Alice Kleberg Reynolds Foundation.