Hillbarn Theatre Opens Its 18/19 Season With WEST SIDE STORY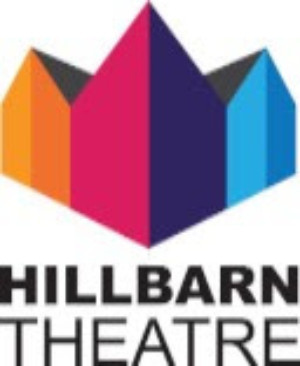 Hillbarn Theatre, the Peninsula's premier theatre company, opens its 2018-19 season with the Tony Award-winning musical WEST SIDE STORY. Shakespeare's Romeo and Juliet is transported to New York City as two young, idealistic lovers find themselves caught between warring street gangs, the Jets and the Sharks. Their struggle to survive in a world of hate, violence and prejudice is one of the most innovative, heart-wrenching and relevant musical dramas of our time.
West Side Story will perform at Hillbarn Theatre (1285 East Hillsdale Blvd., Foster City) August 30-September 16, 2018. The performance schedule is as follows: Thursdays-Saturdays at 8 p.m. and Saturday and Sunday matinees at 2 p.m.; there will be no matinee Saturday, September 1. Press night for West Side Story will be Friday, August 31, 2018. Single tickets range in price from $35-$52 and are available now by calling 650.349.6411 ext. 2 or visiting www.hillbarntheatre.org.

With a book by Arthur Laurents, music by Leonard Bernstein, and lyrics by Stephen Sondheim, West Side Story features some of Broadway's most iconic songs, including "Something Coming," "Maria," "America," "Somewhere," "Tonight," "I Feel Pretty," and "One Hand, One Heart." The original 1957 Broadway production ran for 732 performances and was nominated for six Tony Awards including Best Musical, winning for Best Choreography and Best Scenic Design. The 1961 musical film, directed by Robert Wise and Jerome Robbins, won ten Academy Awards including Best Picture.

"This timeless Broadway musical will be transformed in our intimate 179-seat theatre," says Dan Demers, Hillbarn Theatre's Executive Artistic Director. "I cannot think of a better time to tell the story of two people who transcend their differences with the power of love."

Under the direction of Erica Wyman Abrahamson, West Side Story features (in alphabetical order) Rachelle Abbey, Jeffrey Brian Adams*, Richard Ames, Luke Arnold, Christine Baker, Shawn Bender, David Blackburn, Danielle Cheiken, Angela Curotto-Pierson, Jorge Diaz, Josiah Frampton, Jose Gallentes, Tucker Gold, Tyler Harding, Marty Lee Jones, Allie Lev, Ana Paula Malagón, Katie Maupin, Fiona O'Neill, Danielle Philapil, Neil Rushnock, James Schott, Jack Swartz, and Catherine Traceski.

*Member of Actors' Equity Association

The creative team for West Side Story includes Rick Reynolds (Music Director), Kim Harvath (Choreographer), Raven Winter (Costume, Hair and Makeup Designer), Pam Gray (Lighting Designer), Phyllis Garland (Prop Designer), Ting Na Wang (Scenic Designer), and Danielle Santana-Combs (Stage Manager).

This production is sponsored by Atria at Foster Square, an upscale senior residence in Foster City. The thoughtfully designed community offers independent living, assisted living and memory care, and a lifestyle centered on connection and well-being.

This production is additionally supported by producers Jerry & Eve Lerman, who have been long time patrons, supporters, and volunteers of Hillbarn Theatre.
More Hot Stories For You