EVIL DEAD THE MUSICAL Comes to Sutter Street Theatre This Month
Performances run September 30- October 31.
Evil Dead The Musical takes all the elements of the cult classic films, The Evil Dead, Evil Dead 2, and Army of Darkness and combines them for one of the craziest, funniest, and bloodiest theatrical experiences of all time. Five college students go to an abandoned cabin in the woods, and accidentally unleash an evil force that turns them all into demons. It's all up to Ash (a housewares employee, turned demon-killing hero), and his trusty chainsaw to save the day. Blood flies. Limbs are dismembered. Demons tell bad jokes... and all to music.
You don't need to be a fan of Evil Dead to love this show. You don't need to be a fan of horror to love this show. You don't even need to be a fan of musicals to love this show. As long as you like having fun... this show is for you. Plus, it's the only show with a "Splatter Zone" - a section of the audience that gets covered in fake blood. And with this combination of blood, jokes, cheesy effects, and really awesome musical numbers, Evil Dead The Musical is unlike any live show you've ever seen.
Make your reservation now at www.SutterStreetTheatre.com or call (916) 353-1001.
Evil Dead The Musical
Book & Lyrics by George Reinblatt
Music by Frank Cipolla, Christopher Bond, Melissa Morris and George Reinblatt
Directed by Mike Jimena
Musical Direction by David Williams
Choreography by Connie Mockenhaupt
September 30- October 31
Fridays & Saturdays at 8:00 PM
Sundays at 7:00 PM
Select Mondays and Thursdays at 7:00 PM
More Hot Stories For You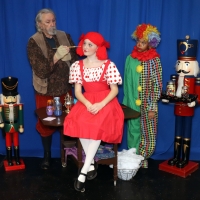 THE MAGIC TOYSHOP Comes to Sutter Street This Month

December 5, 2022

The Magic Toyshop brings its charm to Sutter Street Theatre for the holidays! The Magic Toyshop features book and lyrics by Patricia Clapp and Dyanne Earley, music by Kevin Stites, and is directed by Allen Schmeltz.
---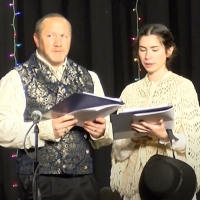 Local Businesses Donate to Placer Rep for Annual Variety Show and Fundraiser

December 5, 2022

In keeping with the generous spirit of the season, local businesses are stepping up to support Placer Repertory Theater by donating funds to the Annual Winter Fundraiser for Season 2023, or donating prizes for Placer Rep's Annual Holiday Party / variety show.
---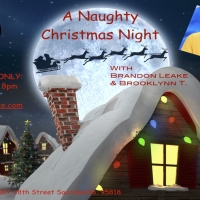 AGT Winner Brandon Leake Will Perform in Sacramento in A NAUGHTY CHRISTMAS NIGHT

December 2, 2022

 Award winning EMH Productions/The Artist's Collective presents a night of drama and comedy featuring 2 local writers and the talents of Brandon Leake with Brooklynn T. Solomon both in person and live streaming at The Ooley Theatre.
---
Placer Rep Seeks Home Venue for Season 2023

December 1, 2022

It is said a home is built with love and dreams and never has that phrase been truer, as Placer Repertory Theater's rise in popularity and programming now propels Placer Rep to seek a home facility for Season 2023 and beyond. 
---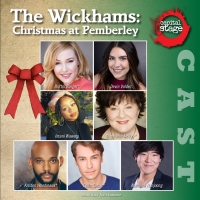 THE WICKHAMS: CHRISTMAS AT PEMBERLEY is Coming to Capital Stage This Holiday Season

November 11, 2022

Capital Stage will bring the return of Jane Austen's Pride & Prejudice beloved characters with our Holiday Production of THE WICKHAMS: CHRISTMAS AT PEMBERLEY. Capital Stage's Co-founding member, Peter Mohrmann, will direct the second installment of Lauren Gunderson and Margot Melcon's CHRISTMAS AT PEMBERLEY series.
---