Photo Flash: Promo Shots for Lakewood Theatre Company's INSPECTING CAROL, Begin. 11/1
Lakewood Theatre Company continues its 61st season on November 1, 2013 with Inspecting Carol. Get your holiday cheer on with this hilarious, madcap comedy! Behind the scenes of a struggling theatre's annual slapdash production of A Christmas Carol, rehearsals are at a standstill. Tim is no longer Tiny, Scrooge wants to do the play in Spanish (Feliz Navidad), and their funding is on hold pending an inspection. This laugh out loud spoof makes for a night at the theatre that is anything but show business as usual. Parental advisory: the show is recommended for ages 13 and up, contains some mild profanity. Check out promo shots below!
With stage direction by Don Alder (Noises Off, Spider's Web, Laughter on the 23rd Floor), LTC's production featuresMargie Boulé, Scott Parker, Sarah Lucht, Gary Powell, Grant Byington, Garfield Wedderburn, Blake Peebles, David Sargent, Lori Ferraro, Patricia J. Rohrbach, Caleb Adderley and Alan King as members of the ensemble.
Performances continue through December 8 with the following schedule: Thursdays - Saturdays at 7:30 PM; Sundays at 7:00 PM (November 3, 10 & 17) and Sunday matinees at 2:00 PM (November 10, 24 and December 1 & 8). There is noperformance on Thanksgiving but there are two Wednesday performances at 7:30 PM on November 20 and December 4. The show sponsor is DEUR Counsel, LLC.
At the Wednesday November 20 performance the theatre is continuing a new program this year called WOW: 25-35. For people 35 and under tickets are priced at $25 each. One hour prior to performance there will be a complimentary wine tasting hosted by World Class Wines. Come enjoy Wine on Wednesday (WOW) paired with discounted show tickets.
The theatre is located at Lakewood Center for the Arts, 368 S. State Street in Lake Oswego. Ticket prices are $32/adults and $30/seniors. Other discounts are available for students and groups. For additional information and tickets, call the Lakewood Box Office at (503) 635-3901 or order online at www.lakewood-center.org.
Photos by Triumph Photography


Alan King and Grant Byington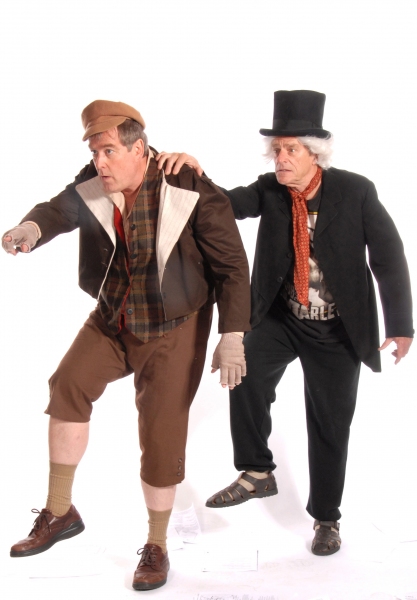 Alan King and Gary Powell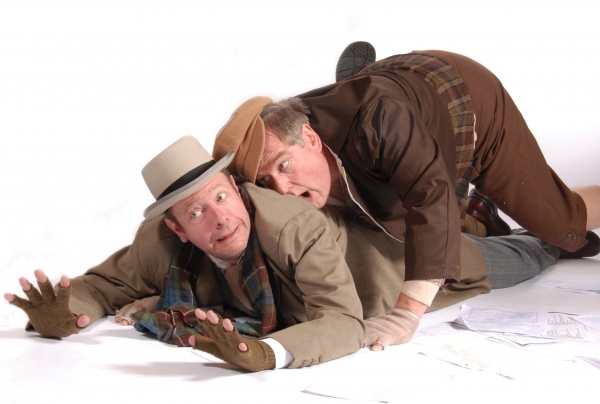 Alan King and Grant Byington

More Hot Stories For You