Photo Flash: First Look - Artists Rep's THE PLAYBOY OF THE WESTERN WORLD
Artists Rep presents The Playboy of the Western World by J.M Synge, from through June 22, as the final show of the 14/15 season. Dámaso Rodriguez, Artists Rep's Artistic Director, will direct this riotous and raucous production that features a stellar 11-person cast including Portland talent Chris Murray, Amy Newman, Allen Nause, Isaac Lamb, Michael Mendelson, Bill Geisslinger and Los Angeles' Jill Van Velzer. Check out a first look below!
Is the "playboy" truth, fiction or just wishful thinkin'? Christie is on the run and reinventing himself along the way when he arrives in a remote Irish village with a dark secret begging to be told. Gossip and outrageous speculation stir up passions when this fine teller of tall tales turns winner of women and sport, and bumbles his way into romance and celebrity. In a rare revival of the explosively funny Irish classic, this farcical, lilting masterpiece takes the stage by storm and unleashes a peculiar poetic justice.
Now widely hailed as a masterpiece, the 1907 premiere of the production spurred riots in the streets outside Dublin's Abbey Theatre in response to the play's then-shocking subject matter and comic depiction of the Irish peasant class. "Playboy is among the most ground-breaking, bold and provocative plays of its time. It also happens to be extremely entertaining, and it's a play Artists Rep would have premiered in Portland if we had been around 100 years ago," Director Dámaso Rodriguez said. This is the second time he has directed The Playboy of the Western World, which he calls his favorite play.
Photos by Owen Carey

Michael Mendelson, Bill Geisslinger, Jeb Berrier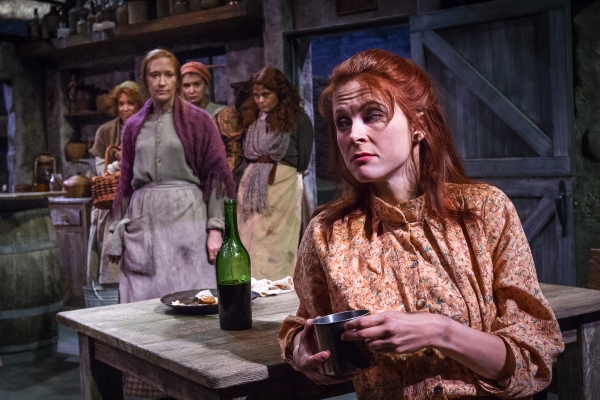 Lissie Huff, Amy Newman, Brenan Dwyer, Rebecca Ridenour, Jill Van Velzer

Jill Van Velzer, Chris Murray, Amy Newman

Jill Van Velzer, Bill Geisslinger, Jeb Berrier

Chris Murray, Michael Mendelson, Jeb Barrier, Amy Newman, Isaac Lamb, Allen Nause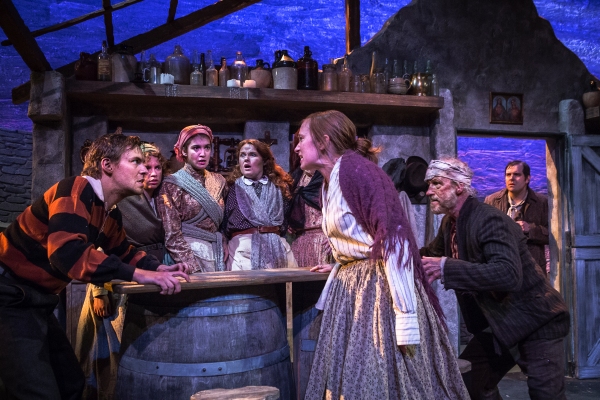 Cast

Amy Newman, Chris Murray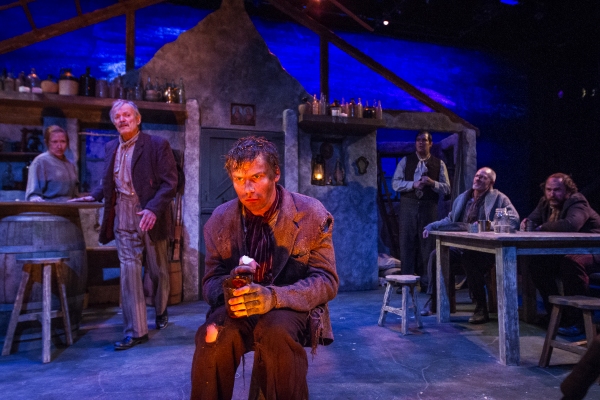 Cast

Chris Murray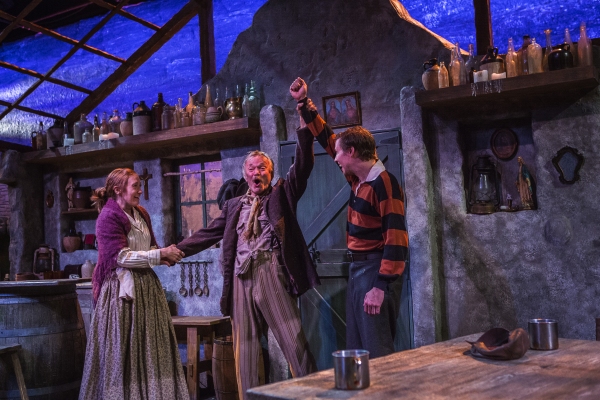 Amy Newman, Allen Nause, Chris Murray