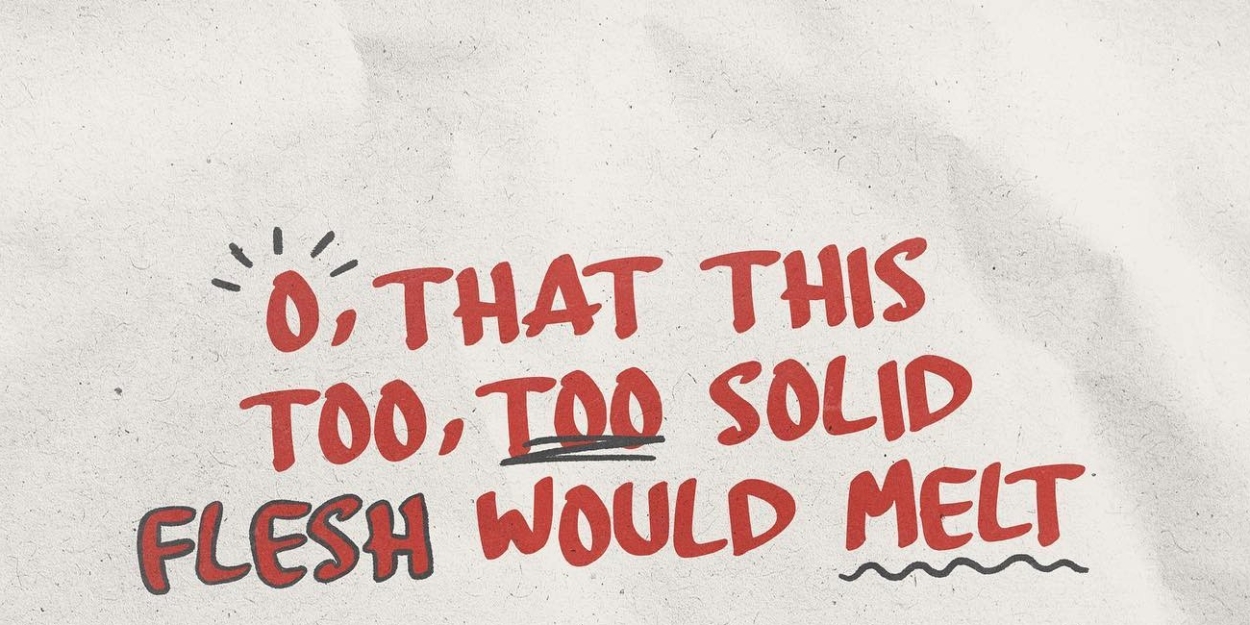 MINTeatro Stages HAMLET for Two Weekends
Rafael Jimenez leads the cast in the title role.
Manila, Philippines--MINTeatro, Meridian International College's theater arts organization, stages William Shakespeare's tragedy "Hamlet" in the next two weekends, Nov. 11-12 and Nov. 18-19, at the MINT College McKinley campus.
Inspired by the Actor's Actors Inc.'s minimalist, modern-day take on "Hamlet" in the mid-'90s, this new production is directed by Nelsito Gomez, MINTeatro's supervisor, based on an edited text by Jaime del Mundo, featuring an all-student cast.
Rafael Jimenez leads the cast in the title role.
Others in the cast are Zackary Flynn, King Claudius; Sophia Ann Melly, Gertrude; Dippy Arceo, Polonia; Bianca Bertulfo, Ophelia/Rosencrantz; Miguel Salaya, Laertes/Guildenstern; Vince Go, Horatio/Lucianus; Halbert Yshua Bautista, Ghost/Gravedigger/Player King, and Ian Magdale, Marcellus/Osric.
"We'd like to augment the imaginative, engaging production that AAI did; at the same time, introduce or re-introduce our audiences to classical plays, especially the works of Shakespeare," says MINTeatro in a statement.
"Hamlet" tackles politics, sexuality, philosophy, death, and humor. After learning about his father's death, the king of Denmark, Hamlet comes home to a new king, his uncle, who is now married to Hamlet's mother. At night, the ghost of the former king demands vengeance for his "foul and unnatural murder."
MINTeatro previously staged "Fake" by Floy Quintos, "The Captive Word" by Elsa Coscolluela, "Ang Sugilanon ng Kabiguan ni Epefania" by Alexandra May Cardoso, "Tango" by Slawomir Mzorek, and "The Mandrake" by Niccolo Machiavelli.
Oliver is a seasoned public relations and digital marketing professional who works with CEOs and young professionals to hone their creativity, stakeholders' engagement strategies, and writing a... (read more about this author)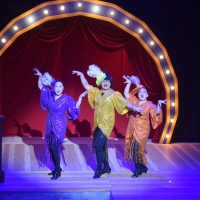 Check Out Performance Photos from PETA's New Musical, WALANG ARAY

November 29, 2022

Before media guests and prospective show investors, Philippine Educational Theater Association has just presented some generous excerpts from the company's newest original musical comedy, 'Walang Aray,' a humorous, entertaining tribute to a classic favorite, Severino Reyes' 19th-century zarzuela 'Walang Sugat.'
---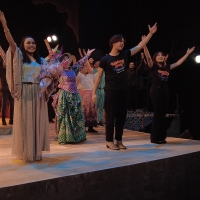 Video: PETA Welcomes KD Estrada and Alexa Ilacad

November 28, 2022

Philippine Educational Theater Association, which produced hit musicals 'Rak of Aegis' and 'Care Divas,' has officially welcomed young stars-singers KD Estrada and Alexa Ilacad to its family. Estrada and Ilacad, both Star Magic contract artists, are set to lead PETA's return to producing original Filipino musicals via 'Walang Aray,' a humorous and entertaining take on Severino Reyes' 1898 zarzuela 'Walang Sugat.'
---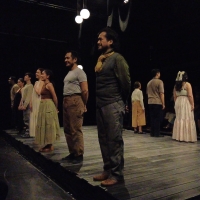 Video: CAROUSEL Cast, Musical Director Take Opening Night Bows

November 27, 2022

Repertory Philippines, one of the country's pioneering theater companies, officially opened its 85th season with a reimagined production of Rodgers and Hammerstein's classic 'Carousel' on November 26.
---
VIDEO: After a Three-Year Wait, Gian Magdangal to Play Billy--Finally

November 23, 2022

Over three years ago (blame the COVID-19 pandemic), actor-singer Gian Magdangal was announced to play the conflicted leading man, Billy Bigelow, in a reimagined take on a classic, 'Carousel.'
---
Carlo Vergara's INDAYUGANG BANAL Streams Online, Now Thru Nov. 27

November 21, 2022

Maiba 18 Productions, Teatro 77, and Benilde Theater Arts present illustrator-playwright Carlo Vergara's newest play with songs, 'Indayugang Banal: Isang Superpowered Komedya.'
---