Latest News on Sarah Good
Sarah Good News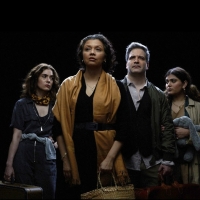 Voyage Theater Company Presents the World Premiere of DON'T LOOK BACK
by Stephi Wild - May 12, 2022
Voyage Theater Company announced today it will present the world premiere production of DON'T LOOK BACK, a new play written by Adam Kraar and directed by VTC's Founding Artistic Director, Wayne Maugans.
Milwaukee's First Stage Streams THE CRUCIBLE
by Chloe Rabinowitz - Feb 3, 2021
Next up in First Stage's Through Our Lens 2021 Virtual Season of Plays will be Arthur Miller's powerful and timely drama THE CRUCIBLE. Winner of both the Pulitzer Prize and Tony Award and inspired by the McCarthy hearings of the 1950s, the play takes audiences back to a fictionalized account of the Salem, Massachusetts witch trials that took place during the years 1692 and 1693.
BEDLAM To Remount THE CRUCIBLE Off-Broadway
by A.A. Cristi - Feb 13, 2020
BEDLAM has announced the return of its critically acclaimed production of Arthur Miller's THE CRUCIBLE, directed by Eric Tucker.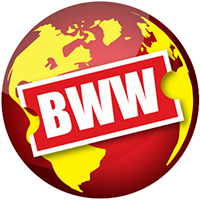 THE CRUCIBLE Opens At The Royal Theatre
by Stephi Wild - Oct 12, 2019
The Royal Players present their production of The Crucible, opening October 17th at the Royal Theatre. Performance dates and times are October 17th, 18th, 24th, 25th, 26th at 7:00 p.m. and October 20th and 27th at 2:00 p.m. Thursdays through Sundays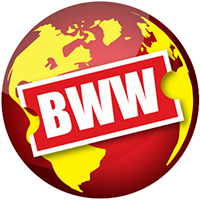 Wolfbane Productions Proudly Presents THE CRUCIBLE
by A.A. Cristi - Sep 19, 2019
Wolfbane Productions will return to the woods of Appomattox with 'The Crucible' from October 3-26, 2019. This limited engagement will be presented by firelight deep in the woods of Wolfbane's outdoor venue, the Wolf PAC, located at 618 Country Club Rd, Appomattox, VA 24522. Thursday-Saturday, doors open at 7pm; the show will begin at 8pm.  Grab your favorite lawn chair and take a hayride to Salem Village for a theatrical experience like no other.

Cast Announced For THE CRUCIBLE
by Julie Musbach - Mar 15, 2019
Hunger Theatre, an NYC-based theatre company, self-described as 'small but relentless in our pursuit of excellent storytelling,' will honor one the 20th Century's greatest storytellers, Arthur Miller, with a new production of The Crucible. Performing at Access Theatre Gallery, 380 Broadway, 4th Floor, New York City.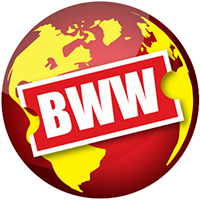 Dramatists Guild Foundation Brings Traveling Masters to Rhode Island, Nevada, and New Hampshire
by Julie Musbach - Feb 11, 2019
The Dramatists Guild Foundation (DGF) has announced that it will be bringing its Traveling Masters program to Rhode Island, Nevada, and New Hampshire for the very first time over the course of this month. The Traveling Masters is a nationwide education program providing master classes and events on the craft of writing. The program presents an incredible opportunity for students, aspiring professionals, and theater lovers to connect with the giants of American theater to be inspired, challenged, and empowered. Participants get the chance to interact with award-winning writers, allowing them to learn, ask questions, and develop their talents with input from true experts. Participants in each state gain insight into the real-life experiences of three different renowned playwrights.
Pacific Conservatory Theatre Will Present THE CRUCIBLE, Beginning February 15
by Nicole Rosky - Jan 22, 2018
Be afraid, be very afraid. In Miller's searing masterpiece, an invisible enemy unleashes a dangerous hysteria. As Artistic Director Mark Booher observed, From time to time, we human beings have periods of moral panic that overtakes us. The Crucible is one such timeless telling. While focused on literal witch hunts, it is also an allegory for any number of misguided crusades through the ages, including ominous opinions against select groups of people in our current state of the world.

Young People's Chorus of NYC Debuts at The Metropolitan Museum of Art
by A.A. Cristi - Oct 16, 2017
The Young People's Chorus of New York City (YPC), led by Artistic Director and Founder Francisco J. N ez, debuts at The Metropolitan Museum of Art in the New York premiere of composer Ben Moore and librettist Kelley Rourke's Odyssey: A Youth Opera, an hour-long re-telling of Homer's epic. This new, fully staged and costumed production incorporates video imagery from the Museum's extensive collection including images of ancient Greek art and artifacts to create thematic links to the action on stage. The production is directed and choreographed by Eric Sean Fogel, with video and projection design by S. Katy Tucker. Three performances, presented as part of the Museum's MetLiveArts series, will be held at The Grace Rainey Rogers Auditorium on Friday, November 3 at 7:00 p.m. and Saturday, November 4 at 2:00 p.m. and 7:00 p.m.

Photo Coverage: First Look at SRO's THE CRUCIBLE
by Jerri Shafer - Oct 13, 2017
Arthur Miller's landmark play has gripped audiences for nearly 65 years, but couldn't be more timely in today's political environment. The McCarthy-era drama, set in Puritan Salem, paints a portrait of a paranoid, litigious society power-hungry and gripped by misguided moralism and predicts, among many things, the era of Donald Trump. The story focuses on a young farmer, his wife, and a young servant-girl who maliciously causes the wife's arrest for witchcraft The Crucible performs October 12th thru 22nd at the Columbus Performing Arts Center, 549 Franklin Avenue, Columbus, OH 43215. For more info visit http://www.srotheatre.org/