Latest News on Nadia Bowers
Stage Credits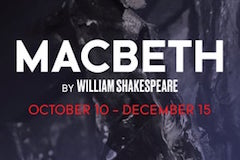 Macbeth
  [Off-Broadway]
Classic Stage Off-Broadway Production, 2019
Lady Macbeth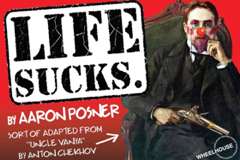 Life Sucks
  [Off-Broadway]
Original Off-Broadway Production, 2019
Ella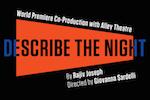 Describe the Night
  [Off-Broadway]
Atlantic Theater Company and Alley Theatre World Premiere, 2017
Mariya
Mrs. Petrovna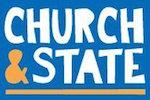 Church & State
  [Off-Broadway]
Off-Broadway Premiere at New World Stages, 2017
Sara Whitmore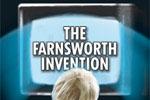 The Farnsworth Invention
  [Broadway]
Original Broadway Production, 2007
Lizette Sarnoff
Mary Pickford
Others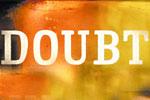 Doubt
  [Broadway]
Broadway Transfer, 2005
Sister James (Standby)
Nadia Bowers News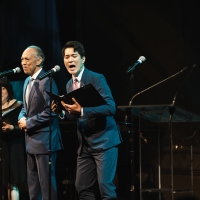 Photos: Inside Classic Stage Company's 2022 Gala
by Stephi Wild - Oct 26, 2022
Classic Stage Company's 2022 Annual Gala honored recently-departed Artistic Director John Doyle. The Gala took place on Monday, October 24 at 6pm at Capitale. Check out photos here!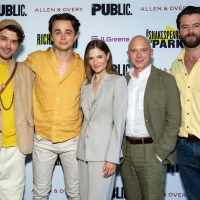 Photos: Inside Opening Night of RICHARD III in the Park
by Jennifer Broski - Jul 1, 2022
The Public Theater just celebrated opening night of Free Shakespeare in the Park production of RICHARD III at The Delacorte Theater in Central Park. BroadwayWorld was there for the big day and we have photos from the red carpet arrivals!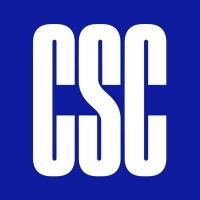 Classic Stage Company Announces Return of CLASSIC CONVERSATIONS & CSC Podcast
by Chloe Rabinowitz - Mar 2, 2022
Classic Stage Company (Artistic Director John Doyle) announced today the newest installment in its Classic Conversations series. Launching on Thursday, March 10, the conversation will be hosted by John Doyle and feature guests Sarah Vowell (Assassination Vacation) and John Weidman (Assassins).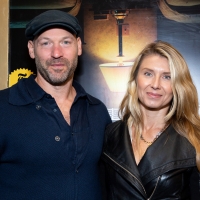 Photos: On the Red Carpet for Opening Night of DANA H.
by Jennifer Broski - Oct 18, 2021
Dana H., by Obie Award winner Lucas Hnath and directed by Obie Award winner Les Waters, just opened last night, October 17, at Broadway's Lyceum Theatre, playing on a rotating schedule with Is This a Room.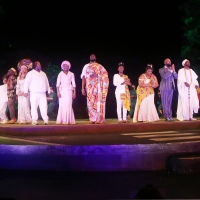 Photos: Public Theater's Shakespeare in the Park Returns with MERRY WIVES
by Nicole Rosky - Aug 9, 2021
Shakespeare in the Park is back and we've got photos from them official re-opening night! On Friday night, MERRY WIVES celebrated its opening at the Delacorte Theater, where it will run through Saturday, September 18. The play is adapted by Jocelyn Bioh and directed by Saheem Ali.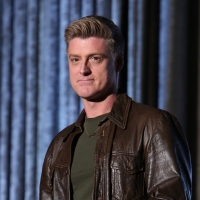 Sean Allan Krill, Nadia Bowers & More Take Part in PORTRAIT OF A HEART Reading
by Nicole Rosky - Apr 12, 2021
Portrait of a Heart received an informal reading through Artists in Residence of Toronto in January, and another virtual reading just last week. The latest reading featured Sean Allan Krill (Jagged Little Pill), Nadia Bowers, Taylor Rose Mickens, Danny Gardner, Jete Laurence, John Allyn. It featured stage direction by Nicholas Leung and organized by creative consultant Hannah Ryan (Hamilton, An American in Paris).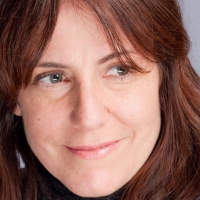 40th Annual Kesselring Prize for Playwriting to be Presented to Mona Mansour by The National Arts Club
by Chloe Rabinowitz - Feb 17, 2021
The 2020 Kesselring Prize for playwriting—a $25,000 award given annually to an outstanding playwright deserving of national recognition—is to be presented to Mona Mansour by The National Arts Club during a virtual ceremony on Thursday, February 25 at 6:00 PM.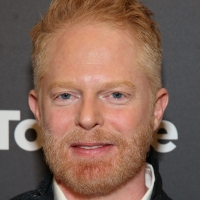 Jesse Tyler Ferguson, Renée Fleming, Phillipa Soo, Amanda Seyfried and More Join Williamstown Theatre Festival 2021 Gala
by Chloe Rabinowitz - Feb 11, 2021
Williamstown Theatre Festival announced today that the 2021 WTF Gala will take place virtually on Wednesday, April 7. The Gala will start at 7:30 PM ET, preceded by an interactive VIP pre-show for event sponsors and virtual table buyers, and will feature musical performances and special appearances from beloved friends of the Festival.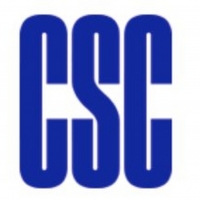 A MIDSUMMER NIGHT'S DREAM and More Announced For Classic Stage Company's 2020-21 Season
by Chloe Rabinowitz - Mar 10, 2020
Classic Stage Company has announced its 2020-21 season. Bookending the season will be Doyle's new staging of William Shakespeare's A Midsummer Night's Dream, in fall 2020, and the long-awaited New York premiere of Ten Cents a Dance, with music by Richard Rodgers and lyrics by Lorzenz Hart, in spring 2021. In between, CSC presents the third annual edition of its winter repertory series, this time pairing landmark 1970s prison dramas: the Tony Award-winning, Apartheid-era play The Island and Kiss of the Spider Woman, which inspired the Tony Award-winning musical and Academy Award-winning film of the same name.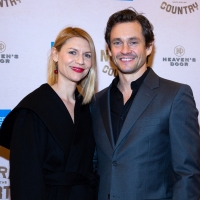 Photo Coverage: On the Opening Night Red Carpet of GIRL FROM THE NORTH COUNTRY
by Jennifer Broski - Mar 6, 2020
The Belasco Theatre  was the place to be last night as Broadway's best gathered to celebrate opening night of Girl from the North Country. Check out photos from the star-studded red carpet below!
Nadia Bowers Videos
STAGE TUBE: Behind the Scenes - COLLAPSE at Women's Project Theater
by Stage Tube - Apr 2, 2013
Producing Artistic Director Julie Crosby is now taking Women's Project Theater and its adventurous audience to the verge of COLLAPSE, Allison Moore's comedy of four middle class people trapped by the 2007 collapse of the I-35W Mississippi River Bridge, the 2008 collapse of the world economy, post-traumatic stress disorder, and sex addiction. Go behind the scenes with playwright Allison Moore, director Jackson Gay, actors Hannah Cabell and Elliot Villar as they talk all things COLLAPSE in the video below!
Nadia Bowers Frequently Asked Questions
How many Broadway shows has Nadia Bowers been in?
Nadia Bowers has appeared on Broadway in 2 shows.
How many West End shows has Nadia Bowers been in?
Nadia Bowers has not appeared in the West End