Latest News on Max Wagner
Photos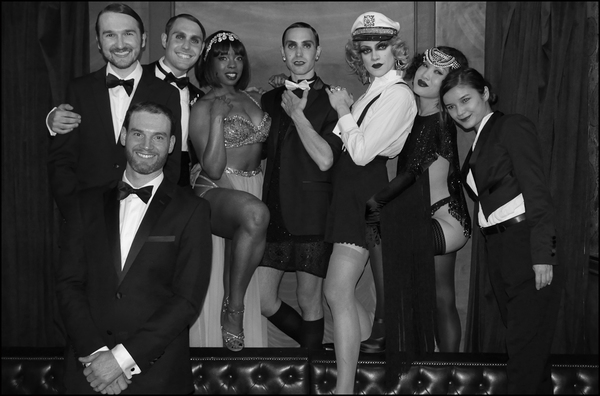 Max Wagner, Spencer Inch, Benny Lipson, Jessabelle Thunder, Jack Lipson, Jonnie Reinhart, Coco Ono, Melinda West
From: 
Date:
02/14/2020
Max Wagner News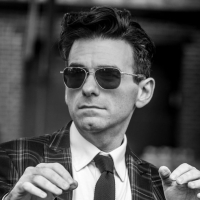 LISTEN: Joe Iconis & Family Share New Song 'Tightrope Walker / Mountain Climber / Me' Performed by Molly Hager
by Michael Major - Jun 10, 2022
It's the fifth and final single from Iconis' sprawling new 44-track album, simply titled Album, which features over 70 members of Iconis' vast family of collaborators including Aaron Tveit, Andrew Ranells, Lin-Manuel Miranda, Krysta Rodriguez, Andrew Barth Feldman, Kerry Butler, Danny Burstein, Annie Golden, George Salazar, Will Roland, and more.
Andrew Rannells, George Salazar & More to Join Joe Iconis at The Bourbon Room for ALBUM Celebration
by Chloe Rabinowitz - Jun 7, 2022
GHOSTLIGHT RECORDS announced that composer, songwriter, and playwright Joe Iconis will welcome a star-studded list of guest performers for his Wednesday, June 22 show at The Bourbon Room in Los Angeles to celebrate the release of Album.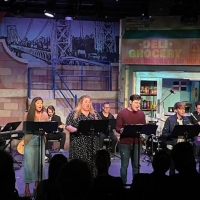 BWW Review: BOY: A NEW MUSICAL Premieres at SDMT Stage with A Concert Fundraiser
by E.H. Reiter - May 18, 2022
"boy: a new musical" made it's stage debut in a concert fundraiser at SDMT stage on Monday, May 16th. "boy: a new musical" is still in the development stage, and the concert was a fundraiser to help them continue to work on the show and present it to industry professionals in New York.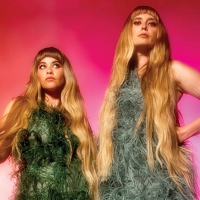 BWW Review: Lucius at The Beacon Theater
by Daniel Nolen - May 5, 2022
I arrive at the Beacon Theater early enough to peruse the merch line, and after attempting--and failing--to bribe the woman icily manning the VIP table into letting me purchase an exclusive gig poster, I take my seat and wait for the show to begin.
CAP UCLA Presents The Premiere Of Heidi Rodewald's A LIFESAVING MANUAL, May 7
by A.A. Cristi - Mar 24, 2022
UCLA's Center for the Art of Performance presents the premiere of Heidi Rodewald's A Lifesaving Manual on Saturday, May 7 at 6 p.m. PT. A Lifesaving Manual is a multimedia presentation that will be available for free on the CAP UCLA Online channel.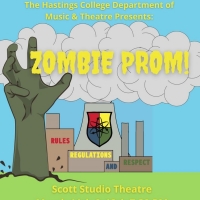 ZOMBIE PROM Comes to Hastings College Theatre This Week
by Stephi Wild - Mar 8, 2022
It's the 1950s with a strict principal, a pretty girl named Toffee, and a glowing leading man. Literally. When the pretty girl's family forces her to cut off her relationship with the "bad boy," he drives his motorcycle to the local nuclear waste dump.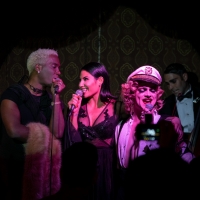 Photo Flash: First Look at the LA Philharmonic WEIMAR CABARET Featuring jackbenny
by Stephi Wild - Feb 14, 2020
The Los Angeles Philharmonic's Weimar Republic: Germany 1918-1933, through two wide-ranging and dramatic programs led by Conductor Laureate Esa-Pekka Salonen, explores the musical culture of Germany's politically charged Weimar era. These concerts are given context by Weimar Variations, a collection of ancillary events curated by Stephanie Barron and Nana Bahlmann.

Moliere In The Park Announces Inaugural Season with Samira Wiley & Stew
by Julie Musbach - Apr 25, 2019
Moliere in the Park, presented in partnership with the Prospect Park Alliance and the LeFrak Center at Lakeside, has announced its inaugural season.

Haven Theatre & About Face Theatre's THE TOTAL BENT Extends Through March 17
by Julie Musbach - Feb 26, 2019
Due to popular demand, Haven Theatre, in association with About Face Theatre, announces one additional week of performances of is hit Midwest premiere musical THE TOTAL BENT

Haven & About Face Theatre's THE TOTAL BENT Makes Midwest Premiere Beginning Feb 7
by BWW News Desk - Feb 7, 2019
Haven Theatre, in association with About Face Theatre, presents the Midwest premiere of THE TOTAL BENT, a dynamic new rock show about fathers, sons, social upheaval and the choice between salvation and selling out.