Latest News on Jenna Esposito
Stage Credits
  [New York]
Reading, 2002
Nancy Twinkle
Young Lady of the Eastchester Finishing School
Jenna Esposito News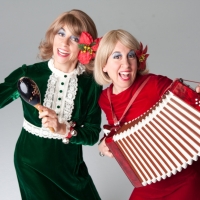 VICKIE & NICKIE'S HOLIDAY SLEIGH RIDE! is Coming to The Cutting Room This December
by Chloe Rabinowitz - Nov 10, 2022
The well-known, hilarious musical-comedy sister duo, Vickie & Nickie, are back live and in person with their seasonal show, Vickie & Nickie's Holiday Sleigh Ride! The high energy, offbeat act pulls into The Cutting Room in NYC for one night only on Saturday, December 10th at 6pm.
Photos: THE LINEUP WITH SUSIE MOSHER Looks Like a Fun Time For An October 11th Birdland Theater Audience
by Stephen Mosher - Oct 17, 2022
It was an especially festive week at THE LINEUP on October 11th and Matt Baker's got the proof.
Photos: JIM CARUSO'S CAST PARTY Is The Place For Those With A Song In Their Heart!
by A.A. Cristi - Aug 17, 2022
Every Monday, showbiz superstars hit the stage alongside up-and-comers, serving up jaw-dropping music and general razzle-dazzle on the Birdland stage. Showman Jim Caruso guides the entire affair with razor-sharp humor. Musical director Billy Stritch holds court at the ivories, along with Steve Doyle on bass and Daniel Glass on drums. But the real fun starts when the audience participates in the onstage festivities. Broadway legends, jazzers, cabaret divas, starry-eyed tourists, and kids right off the bus storm the stage to entertain each other. If you have a voice, a dream, and some sheet music, your Cast Party moment awaits. See photos from the show!
Photos: JIM CARUSO'S CAST PARTY Celebrates 19 Years At Birdland
by Chloe Rabinowitz - Jul 15, 2022
The traditional gift for those celebrating a 19th Anniversary is bronze. Not surprisingly, no bronze was given during Jim Caruso's Cast Party anniversary celebration, but the packed house was certainly entertained by performers with hearts of gold. Check out photos from the night here!
Photos: Jim Caruso's Cast Party Remains A NYC Talent Goldmine!
by A.A. Cristi - May 26, 2022
Every single Monday for the past eighteen years, host Caruso, along with the Cast Party Symphony Orchestra led by Billy Stritch (Daniel Glass on drums and Steve Doyle on bass) hosts Jim Caruso's Cast Party shining a spotlight on an awe-inspiring variety of talent.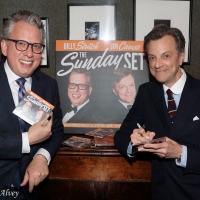 Photos: Jim Caruso & Billy Stritch Celebrate THE SUNDAY SET At Birdland!
by Chloe Rabinowitz - Apr 6, 2022
Jim Caruso and Billy Stritch know how to throw a party. They've done it at Birdland every Monday for eighteen years, thanks to their uber-successful Cast Party, an open mic/variety show extravaganza.  But this past week, the musical duo had something extra to celebrate…the release of their latest cd on the Club44 Record label, "The Sunday Set."
Photos: March 29th THE LINEUP WITH SUSIE MOSHER at Birdland Theater by Stewart Green
by Stephen Mosher - Apr 1, 2022
Susie Mosher puts the focus on the cabaret community this week at THE LINEUP.
MetropolitanZoom Will Host Free Online Fan Appreciation Party
by Stephen Mosher - Jan 13, 2022
MetropolitanZoom creator Bernie Furshpan will be joined by Mrs. Furshpan, Joanne, in a fee online celebration of the fans that have MetropolitanZoom a hit.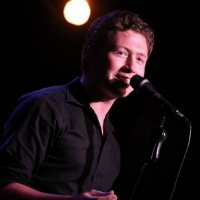 Photos: JIM CARUSO'S CAST PARTY Presents Broadway, Jazz & More At Birdland
by Chloe Rabinowitz - Aug 18, 2021
Historically, Monday night has been known as a dark night on the show biz scene, but Cast Party changed all that eighteen years ago.  That's when host Jim Caruso decided to shine a bright spotlight on Broadway, jazz and cabaret stars, all the while thrilling the people who love those folks!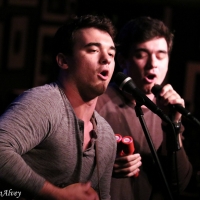 Photos: The Musical Fun Continues At Jim Caruso's Cast Party!
by A.A. Cristi - Aug 11, 2021
The musical, magical Cast Party, hosted by Jim Caruso, continues at Birdland!  After running full-steam for eighteen years, you'd think the energy would have faded a bit.  But you'd be wrong!