Latest News on Dominick Farinacci
Dominick Farinacci News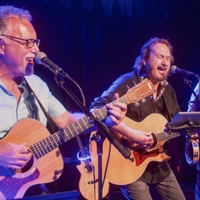 Individual Tickets For Centenary Stage Company's 2022-23 Season On Sale July 1
by Stephi Wild - Jun 11, 2022
This season, Centenary Stage Company has prepared a full schedule of events from the Curtain Up! Gala, to their professional theatre series, to January Thaw music events, and the NEXTStage Repertory student productions.
Dizzy's Club Announces May and June Lineup
by Chloe Rabinowitz - Apr 18, 2022
Jazz at Lincoln Center announced its May and June 2022 programming at Dizzy's Club, featuring a diverse lineup of club favorites and rising stars alongside the launch of a new concert series, special events, and celebrations of giants of jazz history from Slide Hampton and Ralph Peterson to Duke Ellington, Charlie Parker, and Thelonious Monk.
Photos: Jim Caruso's Cast Party Continues To Dazzle
by Stephi Wild - Dec 27, 2021
You can't say Jim Caruso's Cast Party hasn't had staying power!  Every Monday night for the past eighteen years, musical talent has been celebrated on the Birdland stage.  Superstars, up-and-comers, Broadway legends, jazzers and cabaret divas have all been in the spotlight and taken a turn at the grand piano. 
Photos: Inside the Past Two Talent-Filled Months of Jim Caruso's Cast Party at Birdland
by Stephi Wild - Oct 18, 2021
Over the past two months, Jim Caruso's Cast Party has been packing Birdland with throngs of music and theater lovers eager to cheer the return of the show biz scene. Fans of Broadway, jazz, country, and the Great American Songbook have been delighted by the impromptu talent that has consistently shown up to entertain.
Photos: Clint Holmes Returns To Birdland
by Chloe Rabinowitz - Oct 2, 2021
On Monday, September 27, Grammy-nominated Clint Holmes returned to the Birdland stage with a slew of brilliant musicians, inspiring material and his signature…and very swinging vocals. 
Birdland Jazz Club and Birdland Theater Announce October Lineup
by Stephi Wild - Sep 17, 2021
Birdland Jazz Club and Birdland Theater are open this October with a full slate of nightly performances!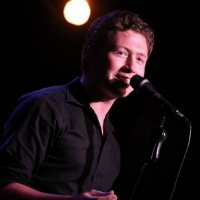 Photos: JIM CARUSO'S CAST PARTY Presents Broadway, Jazz & More At Birdland
by Chloe Rabinowitz - Aug 18, 2021
Historically, Monday night has been known as a dark night on the show biz scene, but Cast Party changed all that eighteen years ago.  That's when host Jim Caruso decided to shine a bright spotlight on Broadway, jazz and cabaret stars, all the while thrilling the people who love those folks!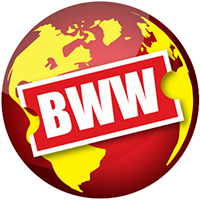 New York Vocalist Tony DeSare and Trumpeter Dominick Farinacci Star in SINATRA: A CLOSER LOOK
by Stephi Wild - Mar 25, 2021
Dominick Farinacci invites you to take a fresh glance at Frank Sinatra's classic songbook, along with a few lesser-known masterpieces he recorded, in a new live-streamed concert, SINATRA: A Closer Look.
Casting Announced For Nevill Holt Opera's 2020 Season
by Stephi Wild - Feb 6, 2020
In its biggest summer festival to date, Nevill Holt Opera will present two of the world's most beloved operas, Verdi's La traviata and Mozart's Don Giovanni. Located in one of England's most beautiful country house estates, the new theatre at Nevill Holt Opera is the only opera house ever to be shortlisted for the prestigious 2019 RIBA Stirling Prize a?" the highest accolade in UK architecture a?" as well as having won the Stirling Prize People's Vote.
The Harlem School Of The Arts And The National Jazz Museum In Harlem Present Catskill Jazz Factory's THE SPIRIT OF HARLEM
by A.A. Cristi - Aug 20, 2019
On Monday, August 26 at 7:00pm, the Harlem School of the Arts (HSA), in partnership with The National Jazz Museum in Harlem (NJMH), and the Catskill Jazz Factory (CJF) will present a special concert performance of The Spirit of Harlem, a celebratory homage to the most iconic moments of Harlem's musical past, and the jazz renaissance currently taking place in New York City. Free to the public, the concert will be held at the HSA Theater, located at 649 St. Nicholas Avenue.
Dominick Farinacci Videos
STAGE TUBE: Dominick Farinacci and Monster Truck Driver Give Toys for Hurricane Victims and Concert, 12/7
by Stage Tube - Dec 6, 2012
Dominick Farinacci, an American Jazz trumpeter and composer and Kevin Mileti, a Monster Truck Driver from Cleveland will load a truck full of toys that will be donated to the St. Rose of Lima school in Rockaway Beach. The school and the surrounding area was heavily affected by Hurricane Sandy. Dominick and other amazing musicians will perform a concert for the children affected by this tragedy.