Latest News on Bernie Furshpan
Bernie Furshpan News
Interview: Eric Michael Gillett of The American Songbook Association Celebrates Eric Michael Gillett at Chelsea Table + Stage
by Stephen Mosher - Oct 2, 2022
The American Songbook Association has a new award named after its founder, and they will give it to Eric Michael Gillett, who has earned it.
Hal Linden And Bernie Koppel Will Lead A Reading Of TWO JEWS, TALKING At The Triad Theater In April
by Stephi Wild - Mar 23, 2022
The Triad Theater in NYC will present a hilarious staged reading, in an iconic way, with Emmy, Tony, and Golden Globe award-winning duo in this side-splitting piece written by Ed Weinberger! Television veterans Hal Linden (Barney Miller) and Bernie Koppel (Love Boat) star in Two Jews, Talking at The Triad Theater for 3 shows only.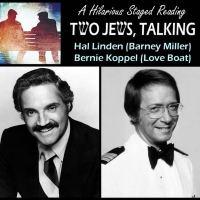 Hal Linden and Bernie Koppel to Star in the NYC Debut of TWO JEWS, TALKING at The Triad Theater
by Stephen Mosher - Mar 6, 2022
Television buffs unite! Hal Linden and Bernie Koppel are touring with a two-hander, and it is playing The Triad, starting April 7th.
MetropolitanZoom Will Host Free Online Fan Appreciation Party
by Stephen Mosher - Jan 13, 2022
MetropolitanZoom creator Bernie Furshpan will be joined by Mrs. Furshpan, Joanne, in a fee online celebration of the fans that have MetropolitanZoom a hit.
Meri Ziev Will Encore NEW WORDS At Don't Tell Mama January 29 and 30
by Stephen Mosher - Jan 6, 2022
Florida-based cabaret performer and driveway concert sensation Meri Ziev returns to Manhattan with her debut club act NEW WORDS.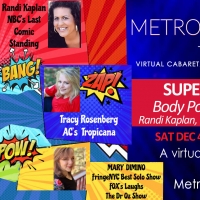 SUPERSIZED WOMEN OF COMEDY Set for Metropolitan Zoom This Saturday
by Gigi Gervais - Dec 4, 2021
Metropolitan Zoom and producer Bernie Furshpan presents Supersized Women of Comedy  in a live virtual venue experience with an exclusive VIP meet and greet after the show.  Supersized Women of Comedy explores perceived beauty standards of society through stand up, improv, unique characters and musical comedy.
SUPERSIZED COMEDY: They're FLABulous! Will Be Performed On Metropolitan Zoom
by Stephi Wild - Oct 8, 2021
Metropolitan Zoom and producer Bernie Furshpan presents SUPERSIZED COMEDY: They're FLABulous! in a live premium virtual venue experience, with full service, including pre-show entertainment and meet and greet at the end of the show.  
BWW Review: Eric Michael Gillett Rises To The Occasion With WATER UNDER THE BRIDGE On MetropolitanZoom
by Stephen Mosher - Aug 31, 2021
There may not have been any cake, but Eric Michael Gillett brought all the sweetness himself in this perfect presentation of what cabaret could be, if everyone let it.
BWW Review: CHARLOTTE LIBOV Is a Hit On Her First Cabaret Outing on MetropolitanZoom
by Bernie Siben - Aug 9, 2021
Charlotte Libov, a winner of MetropolitanZoom's 2021 giveaway contest, delivered a fun and pleasant collection of songs from the Broadway, film, and pop repertoires.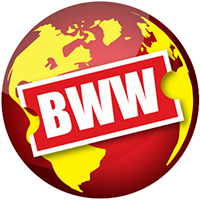 Charlotte Libov Will Perform I WROTE THE BOOK, Streaming Next Month
by Stephi Wild - Jul 12, 2021
The title of the show is a nod to Libov's career as a writer, which has included regular bylines in the New York Times, as well as multiple award-winning books, and a professional speaking career.