Photo Coverage: Leslie Uggams, Marilyn Maye & Christine Andreas Perform in HOLIDAY BELLES
Last night, December 19, Town Hall overflowed with the musical joys of the season when three extraordinary talents, Leslie Uggams, Marilyn Maye and Christine Andreas took the stage for Holiday Belles. These award-winning singers brought their unique and diverse talents to the celebration, performing songs from the musical theater and the American Songbook, as well as holiday favorites. The concert, conceived and directed by Michael Bush, featured each singer performing her own individual set, and then brought them together for a very merry finale of holiday melodies. Check out photos from the concert below!
A Tony and Emmy-Award winning performer, Leslie Uggams started her career at the age of nine, opening at the Apollo Theater in Harlem for such legends as Louis Armstrong, Ella Fitzgerald and Dinah Washington. At 15, she appeared as a contestant on the quiz show "Name That Tune" and was seen by Mitch Miller, who signed her to a recording contract with Columbia Records and made her a regular on his TV program "Sing Along with Mitch." Ms. Uggams alternated nightclub appearances and television roles (including her award-winning role in "Roots") with stage work and won a Tony Award in 1968 for her Broadway debut as the lead in Hallelujah Baby. Ms. Uggams tours around the country, performing her acclaimed concerts and received rave reviews for her newest CD "On My Way to You--The Songs of Marilyn and Alan Bergman."
Marilyn Maye spent years perfecting her craft in amateur contests, nightclubs, and on radio (she starred in her first radio show at age 11), until Steve Allen discovered her and invited her to The Tonight Show when he was host. This led to a recording contract with RCA that produced seven albums and 34 singles, including her hits "Cabaret" and "Step to the Rear." After Ed McMahon caught her act in New York, she appeared on The Tonight Show for the first of an astounding 76 appearances. Ms. Maye also made the transition to theatre, starring in productions of Can Can, Follies, Mame and Hello Dolly. Today, as a mainstay on cabaret stages coast to coast, her glowing reviews once again confirm the kudos she received early in her career when Johnny Carson dubbed her "Super Singer," Ella Fitzgerald called her "The greatest white female singer in the world," and The Houston Chronicle named her "A National Treasure." (Please click on Page 2 below to continue.)
Christine Andreas first came to the attention of New York theatergoers as Eliza Doolittle in the 20th anniversary production of My Fair Lady (Theatre World Award). After a string of successful Broadway roles, Ms Andreas moved into the cabaret and concert world, performing at such venues as the Algonquin's Oak Room, Café Carlyle, Carnegie Hall, Avery Fisher Hall, Town Hall, the Kennedy Center Jazz Festival, Caramoor Festival and stages around the world. The Los Angeles Times called her "a mesmerizing musical presence." The New York Times said, "She finds a blend of lyricism and sweet sensuality that only the finest Broadway voices can conjure." Both of Ms. Andreas' CDs, "Love is Good" and "Here's to the Ladies" were selected for USA Today's top 10 list.
Photo Credit: Stephen Sorokoff

Marilyn Maye, Leslie Uggams, Christine Andreas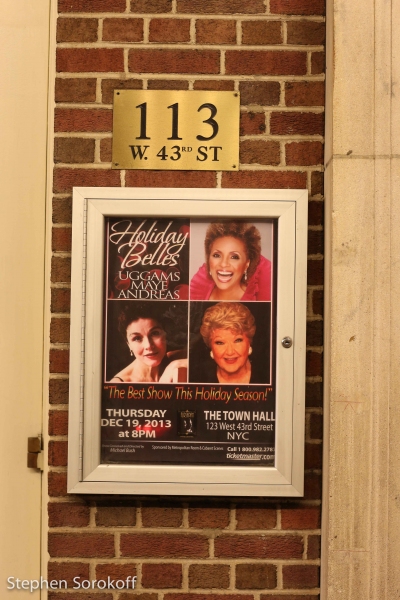 The Town Hall

Marilyn Maye

Marilyn Maye

Don Rebic, Music Director & Christine Andreas

Christine Andreas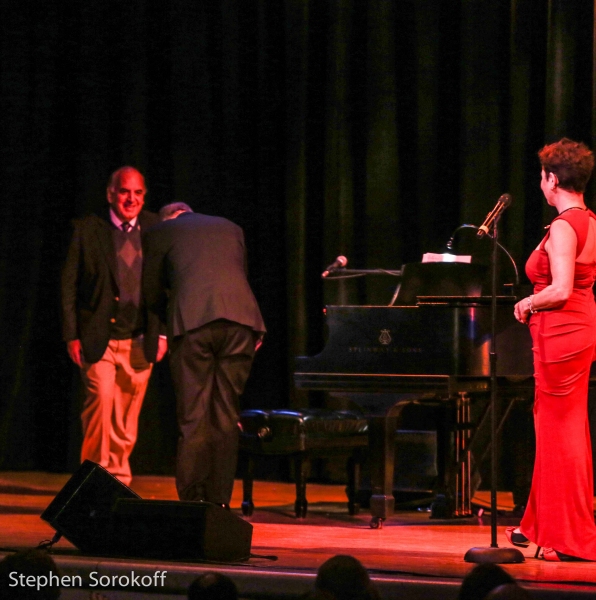 Martin Silvestri, Don Rebic, Christine Andreas

Martin Silvestri & Christine Andreas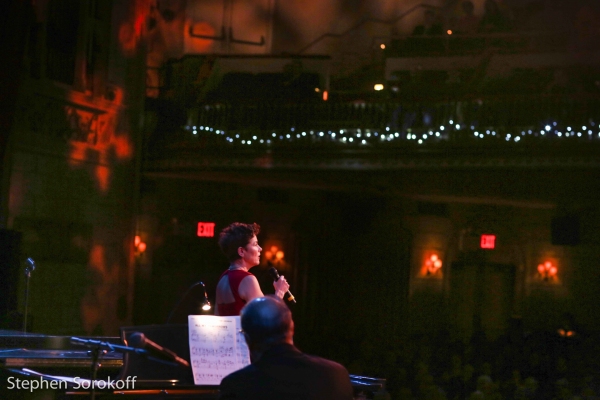 Christine Andreas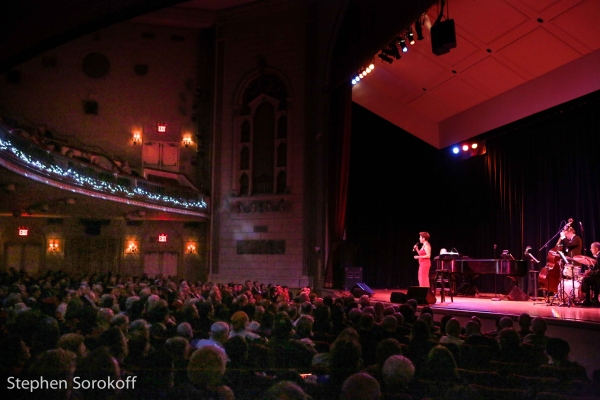 The Town Hall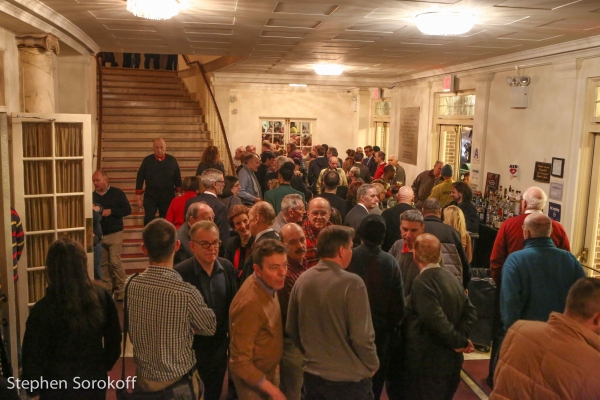 Intermission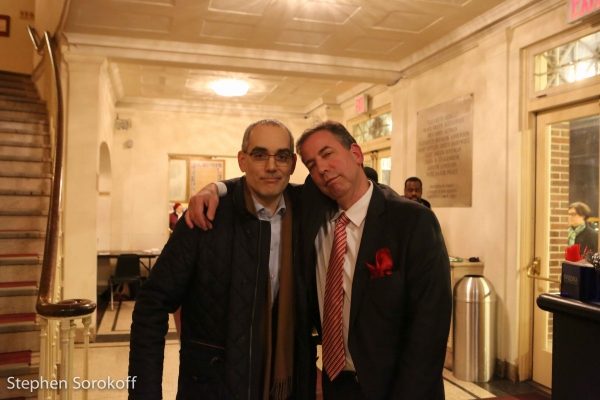 Christopher Mazzelli & Bernard Furshpan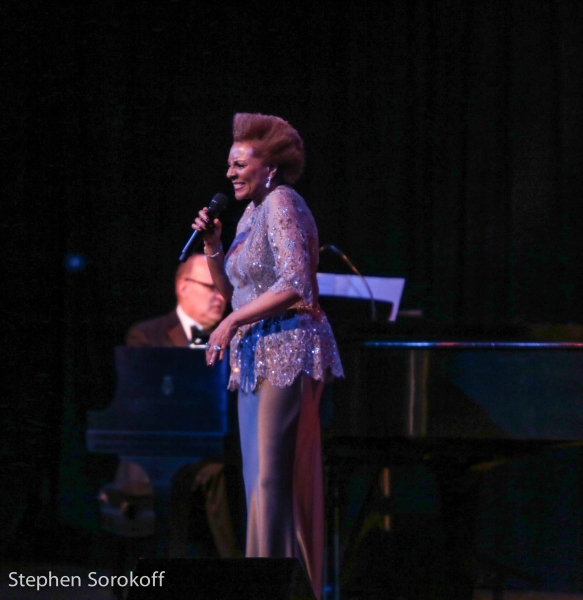 Leslie Uggams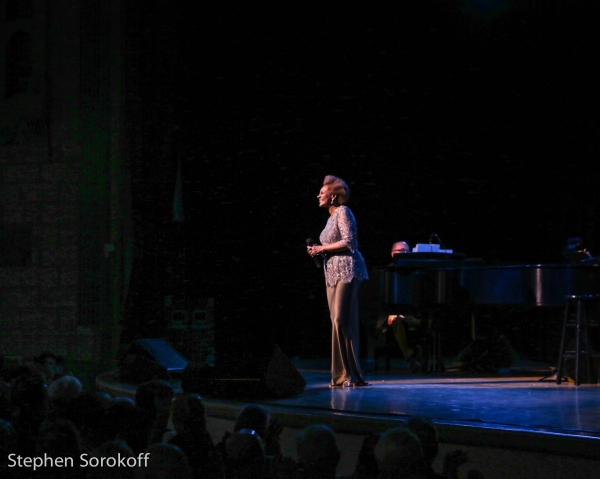 Leslie Uggams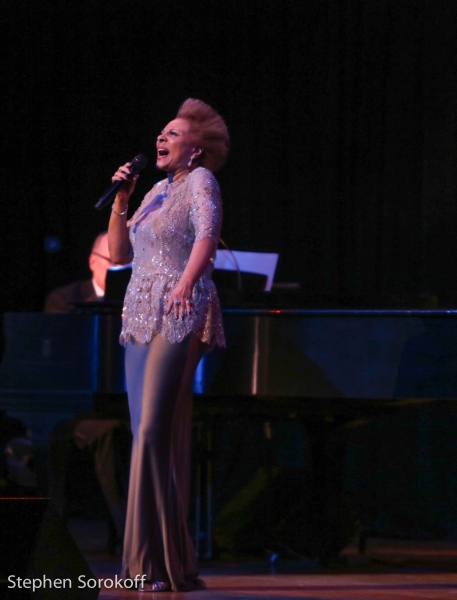 Leslie Uggams

Don Rebic, Marilyn Maye, Leslie Uggams, Christine Andreas, Steve Bargonetti, Ray Kilday, Ray Marchica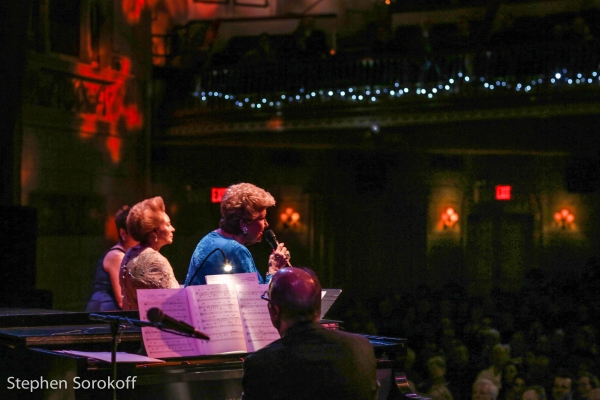 Holiday Belles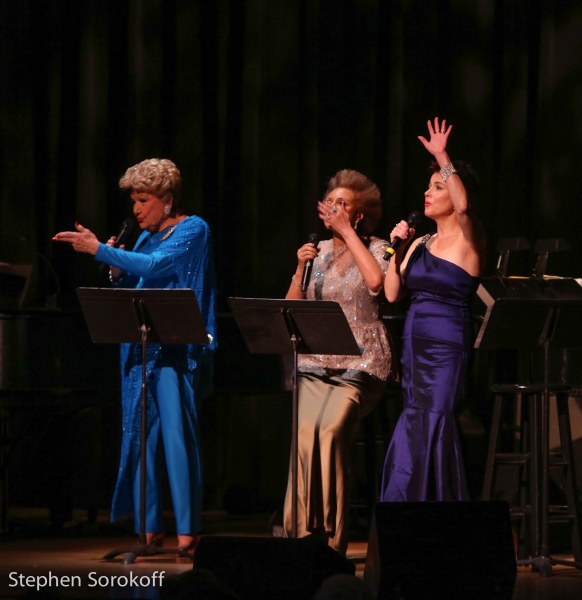 Marilyn Maye, Leslie Uggams, Christine Andreas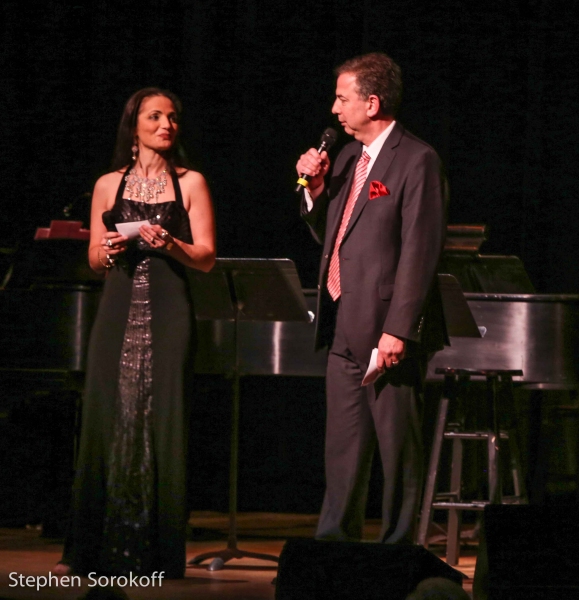 Joanne Camilleri- Furshpan & Bernie Furshpan

Julie Budd, Grace Cosgrove, Victoria Edwards, Chritina Fontanelli, Mary Foster Conklin, Laurie Krauz, Jillian Laurain, Rosemary Loar, Sue Matsuki, Marieann Meringolo, Marissa Mulder, Susan Winter

The Town Hall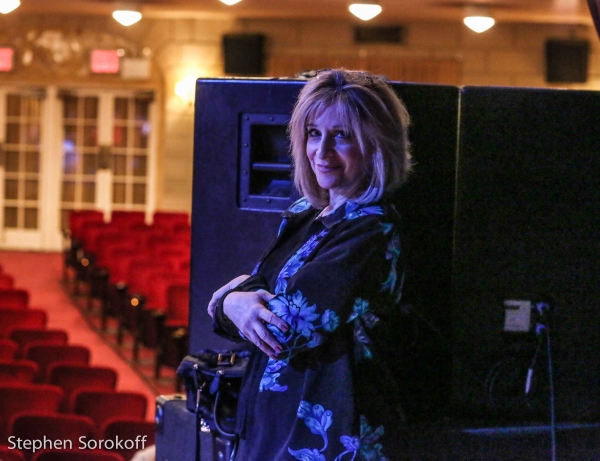 Julie Budd

Bernard Furshpan & Joanne Camilleri Furshpan

Don Rebic and Michael Bush, Director

Christine Andreas, SOund CHeck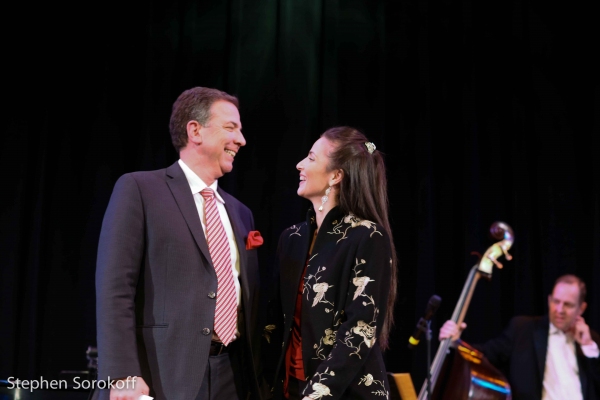 Bewrnard & Joanne Furshpan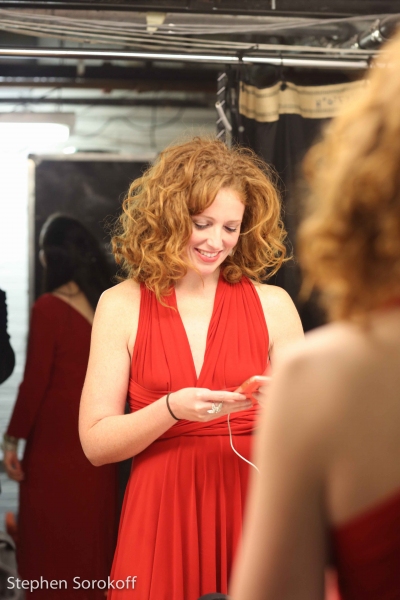 Marissa Mulder