Photo Coverage: Charlie Romo & Friends Celebrate 21 At The Metropolitan Room
The Metropolitan avoided being raided last night (April Fools) as Bernie Furshpan served Charlie Roma alcohol exactly at 7:24 PM as the super singer turned the legal 21 years of age.. The Metropolitan's curtain was drawn literally so all the people in it's foyer could see as Charlie turned the room in a scene out of the 1960's when Bobby Darwin was on the Copa stage.
Charlie Roma has a similar magnetism, and his band even had Bobby's famous drummer on the gig...Ronnie Zito. The song list kept the crowd in a musical swinging frenzy from start to finish and for sure nobody wanted this show to finish. When it came time for a Dean Martin tribute medley Charlie was joined by a fantastic looking but more adult, original Dean Martin TV Gold Digger Girl... Michelle DellaFave. As you watched her perform with the cool youngster there was no doubt why Dino picked her to be part of his TV show.
Award Winning Marissa Mulder, who probably could have been a Gold Digger back in the day also joined Charlie for a duet. This show had everything, and was performed by one of the most polished singing 21 year olds I've seen since Nicolas King became an "old man". In addition to all the great music the show had some Copa/Metropolitan Show Girls (The Romettes) who bookcased Charlie when he sang "Can't Take My Eyes Off You". After he sang "That's Amore and Everybody Loves Somebody Sometime" Bernie Furshban brought in a cake and served Charlie a scotch for a Sinatra tune. The excitement ended with a rocking "I Got A Woman" with Denise & Anthony Morgan joining now 21 plus Mr. Roma. If this show happens again make sure you see it, and that's no April Fools joke.
Photo Credit: Stephen Sorokoff

Charlie Romo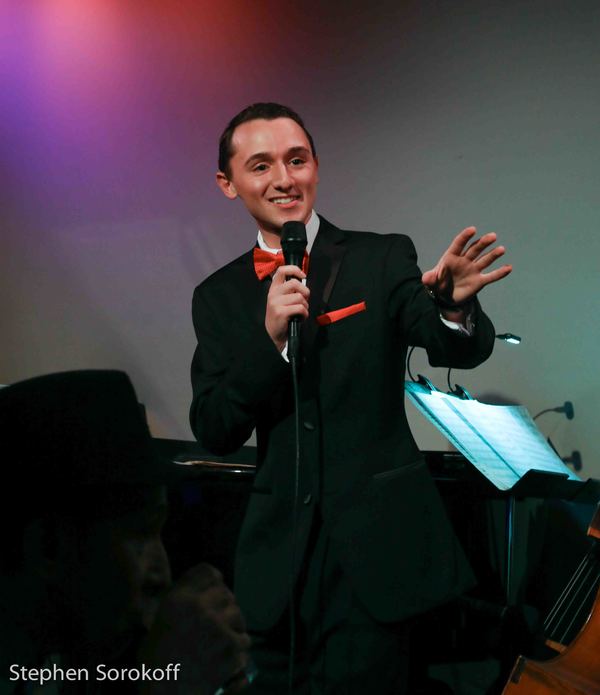 Charlie Romo
Michelle DellaFave &
Charlie Romo
Michele DellaFave &
Charlie Romo
Charlie Romo
Charlie Romo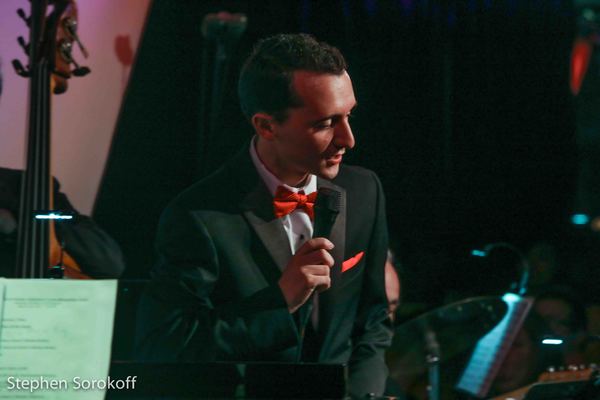 Charlie Romo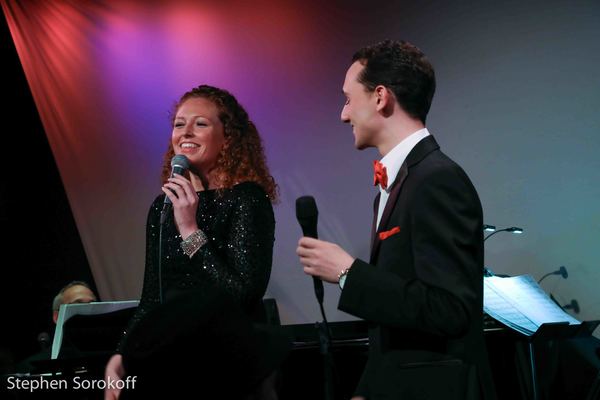 Marissa Mulder
&
Charlie Romo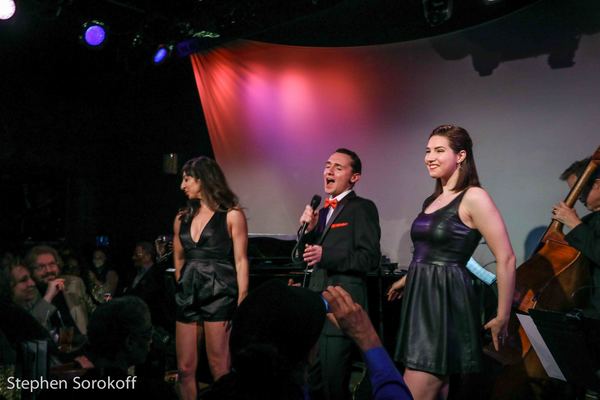 The Romettes &
Charlie Romo
The Romettes &
Charlie Romo
Michele DellaFave &
Charlie Romo
Michele DellaFave & Charlie Romo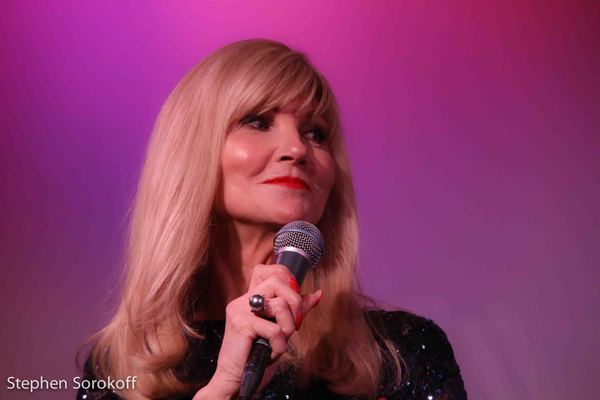 Ronnie Zito
Barry Levitt
Quartet
Charlie Romo
&
Bernie Furshpan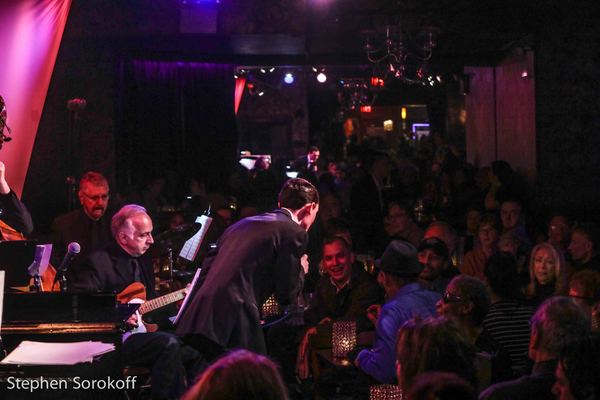 The Metropolitan Room
Charlie Romo
&
Bernie Furshpan
Charlie Romo
&
Bernie Furshpan
Happy Birthday,
Charlie Romo
Anthony Morgan
,
Denise Morgan
,
Charlie Romo