Photo Flash: CULTURE & COCKTAILS at The Colony Attracts 150 to Opening Conversation
Rena Blades, President & Chief Executive Officer of the Cultural Council of Palm Beach County, today announced that the popular series CULTURE & COCKTAILS attracted 150 people to the first of five fascinating Conversations this season at The Colony Hotel in Palm Beach.
The topic was PUTTING IT TOGETHER: A Conversation about the Birth & Growth of the Cultural Council of Palm Beach County. In honor of the 40th anniversary of the Council, two of the nonprofit organization's founders and earliest supporters shared behind-the-scene stories and amusing anecdotes about how it all began. Entrepreneur, inventor, photographer and cultural philanthropist Alexander W. Dreyfoos and George T. Elmore, the founder/president of Hardrives, Inc. and a former board chair of the Cultural Council, were interviewed by trial lawyer Bill Bone, a partner at Larmoyeux & Bone, P.L.
The 13th season's second Conversation will be:
January 8
HEAVY PERSPECTIVES
From Metallica to Modern Art
A Conversation with Musician & Artist Jason Newsted
The talented bass guitarist was in the heavy metal band Metallica from 1986 to 2001, and played with them again when the group was inducted into the Rock and Roll Hall of Fame in 2009. He also played with Ozzy Osbourne, Voivod and the self-titled Newsted, for which he provided lead vocals as well as bass. Beginning in 2006, he went "from making crazy and colorful music to crazy and colorful art," and had his first gallery show in San Francisco in 2010.
Interviewed by Leslie Gray Streeter, Pop Culture Reporter for the Palm Beach Post
CULTURE & COCKTAILS is generously sponsored by The Roe Green Foundation, Roe Green, Founder and The Milton and Tamar Maltz Family Foundation. Additional support for the series is provided by the Palm Beach Daily News, First Republic Bank, and PR-BS, a Boca-based public relations firm.
Admission to each CULTURE & COCKTAILS event is $65 for advance RSVPs, $85 at the door, and FREE for members of the Cultural Council ($250 level and above). Season passes are now available at $325. Seating is limited. All proceeds go to support artist programs of the nonprofit Cultural Council of Palm Beach County. For membership information, please contact Debbie Calabria at (561) 472-3330.
Each event will run from 5 to 7 pm, with registration and cocktails from 5 to 5:45 pm, and the "Conversation" from 5:45 to 7 pm, including audience Q&A. The Colony will serve complimentary beverages and an array of specially prepared hors d'oeuvres before eachCULTURE & COCKTAILS conversation.
People interested in attending CULTURE & COCKTAILS can RSVP before each event by calling the Cultural Council at (561) 472-3330 or by going online to www.palmbeachculture.com/cocktails.
About the Cultural Council of Palm Beach County:
The Cultural Council is the official support agency for arts and culture in The Palm Beaches, serving non-profit organizations, individual artists and arts districts. The Cultural Council administers $4.5 million in grants annually, supports arts and cultural education, provides capacity-building training and advocates for arts funding and arts-friendly policies in Palm Beach County, Florida's Cultural Capital®. The Council promotes Palm Beach County's cultural experiences to visitors and residents through multi-platform marketing and public information programs, including its one-of-a-kind Cultural Concierge service.
The Cultural Council presents exhibitions featuring Palm Beach County artists and provides additional programming at its headquarters in the historic Robert M. Montgomery, Jr. Building, an iconic Streamline Moderne former movie theater in Downtown Lake Worth. Also at the Cultural Council headquarters are the Roe Green Uniquely Palm Beach Store featuring products by Palm Beach County artists and the Jean S. and Frederic A. Sharf Visitor Information Center, a VISIT FLORIDA designated Florida Certified Tourism Information Center.
The Cultural Council galleries, visitor information center and store are open 10 a.m. to 5 p.m.,Tuesday through Saturday. For a complete calendar of cultural activities in The Palm Beaches, connect with the Council at palmbeachculture.com or (561) 471-2901. To plan a personalized cultural itinerary, connect with the Cultural Concierge at palmbeachculture.com/concierge. To learn about the benefits of individual, business, artist or musician membership to the Council, please contact dcalabria@palmbeachculture.com.


Bill Bone, Rena Blades, George T. Elmore, Alexander W. Dreyfoos

Donald M. Ephraim, Sallie & Bert Korman

Nathan & Julie Slack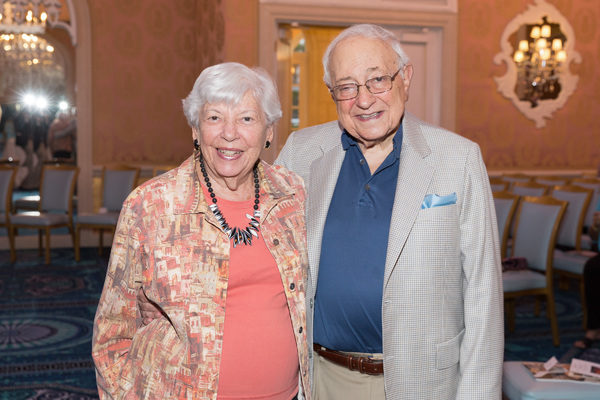 Tamar & Milton Maltz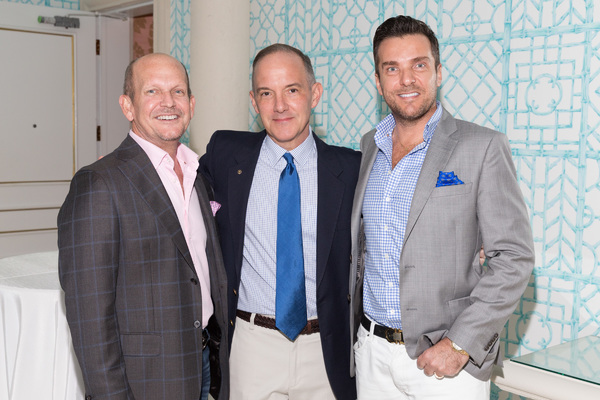 Barry Hayes, Peter Cruise, Mauricio Busa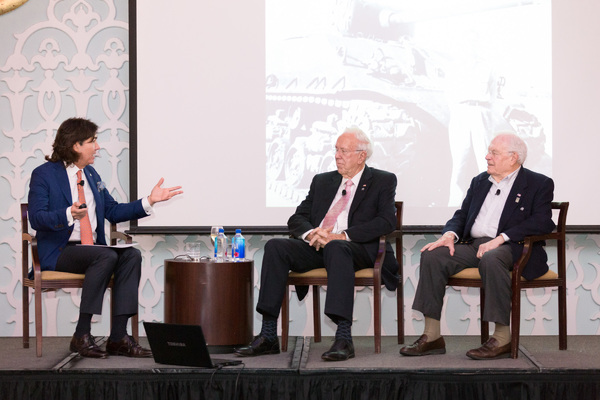 Bill Bone, George Elmore, Alex Dreyfoos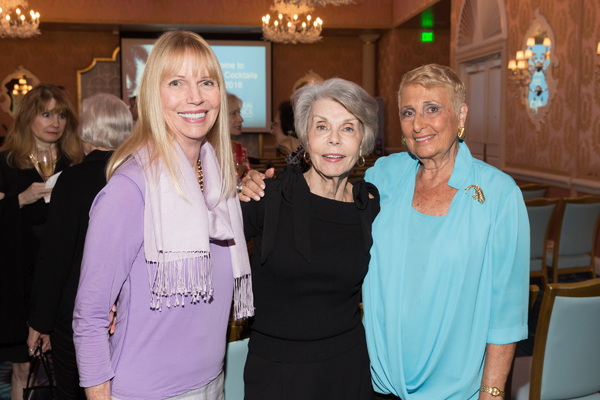 Elaine Meier, Nancy Marshall, Barbara McDonald

Phyllis Verducci, Veronica Karlan, Jeanne Kander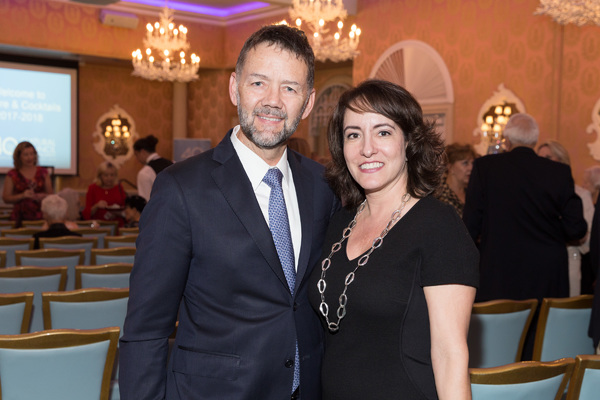 Jeff & Gina Sabean

Mike & Ann Small, Jeremy Johnson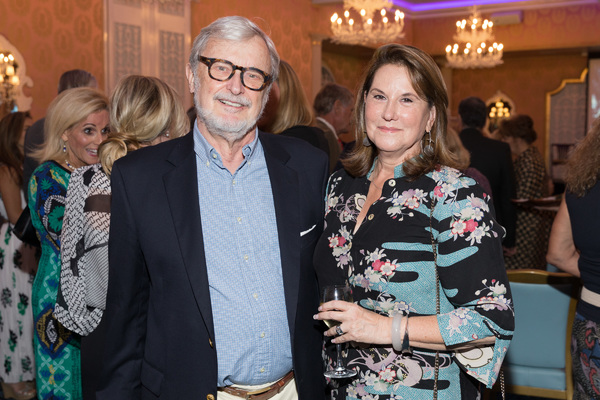 Riccardo & Helen Boehm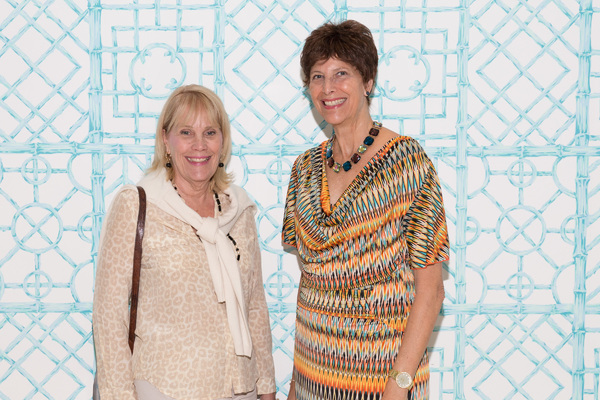 Susan Andreasen, Lisa Peterfreund

Bobbi Horwich, Deborah Pollack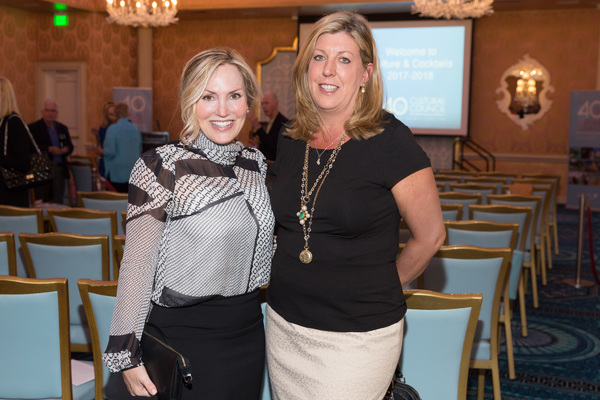 Loretta Neff, Catherine Applegate

Sandra Thompson, Deborah Pollack

Related Articles View More Orlando

Stories

Shows
More Hot Stories For You