Latest News on Jeremy Johnson
Stage Credits
  [New York]
Workshop, 1986
Performer
Productions
[Broadway, 1980]
Assistant Lighting Designer
[Broadway, 1978]
Lighting Designer
[Broadway, 1978]
Assistant to Ms. Collins
[Broadway, 1977]
Assistant to Mr. Billington
[Broadway, 1977]
Assistant to Mr. Billington
Stage
Performances
  [New York]
Workshop, 1986
Performer
Productions
[Broadway, 1980]
Assistant Lighting Designer
[Broadway, 1978]
Lighting Designer
[Broadway, 1978]
Assistant to Ms. Collins
[Broadway, 1977]
Assistant to Mr. Billington
[Broadway, 1977]
Assistant to Mr. Billington
Jeremy Johnson News
Axelrod Performing Arts Academy Presents THE ADDAMS FAMILY in May
by Stephi Wild - Apr 22, 2022
The Academy Players will debut their second musical, The Addams Family, at the Axelrod Performing Arts Center in Ocean Township, for two weekends, May 7-15, 2022. The Academy Players are the Musical Theater students of the Axelrod Performing Arts Academy (APAA) located at Bell Works in Holmdel.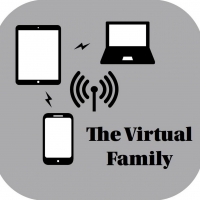 BWW Review: THE VIRTUAL FAMILY at TAFE-Theatre Arts For Everyone
by Andrea Stephenson - Jun 26, 2021
Throughout the performance, the cast brings out the complex relationship between people and technology—our dependence on it, our frustrations with it, and our need to sometimes separate ourselves from it. This family friendly show will have audiences laughing out-loud in their own living rooms.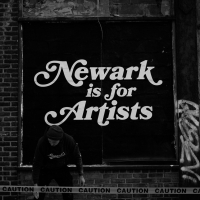 Mayor Baraka Announces Creative Catalyst Fund For Artists And Arts Organizations
by A.A. Cristi - Apr 2, 2020
Mayor Ras J. Baraka today launched the Creative Catalyst Fund to provide artists and art groups with flexible grant support during the Coronavirus crisis and beyond. This program is the fourth of his six initiatives announced last week to help adversely affected Newark residents and small businesses.

MOULIN ROUGE, JAGGED LITTLE PILL & More Earn Nominations for 23rd Annual IRNE Awards
by Stephi Wild - Feb 25, 2019
The Independent Reviewers of New England (IRNE) today announced the nominees for the 23rd Annual IRNE Awards, which honor the best of the previous year's actors, directors, choreographers, designers and companies across the full spectrum of large, mid-size and fringe theater companies. Moulin Rouge!, a new musical produced by Global Creatures, and An American in Paris, produced by the Ogunquit Playhouse, led with 12 and 11 nominations, respectively, in the Large Stage Musical Category. The Huntington Theatre led all companies with 31 nominations across seven productions, including 11 for Man in the Ring, the story of six-time world champion prizefighter Emile Griffith.

Premiere Stages To Present Full Production Of NJPAC Stage Exchange Commission BRICK CITY
by Julie Musbach - Aug 16, 2018
Premiere Stages at Kean University will present Nicole Pandolfo's Brick City September 6-23 in Kean University's Bauer Boucher Theatre Center (Vaughn Eames Hall, 1000 Morris Avenue, Union, N.J.). Originally commissioned over a two-year cycle through the NJPAC Stage Exchange and now receiving its first professional production, Brick City will feature actors Rafael Benoit, Jacqueline Correa, Madison Ferris and Chris Grant. Jessi D. Hill, who helmed this season's workshop of Deneen Reynold-Knott's Baton, directs.

BWW Review: LOVE! VALOUR! COMPASSION! Captures the Zeitgeist
by Nancy Grossman - May 4, 2018
LOVE! VALOUR! COMPASSION! by Terrence McNally won the 1995 Tony Award for Best Play and, although much has changed in the ensuing twenty-four years since it opened at the Manhattan Theatre Club, as a slice of gay life, it withstands the test of time. On each of the three major summer weekends, eight gay male friends gather at one's sprawling lakeside country house in Dutchess County to dish, dine, and dance. President Bill Clinton was in his first term, the AIDS epidemic infiltrated every aspect of the gay community, and the fragility of life weighed on the hearts and minds of these close friends.

Photo Flash: CULTURE & COCKTAILS at The Colony Attracts 150 to Opening Conversation
by A.A. Cristi - Nov 10, 2017
Rena Blades, President & Chief Executive Officer of the Cultural Council of Palm Beach County, today announced that the popular series CULTURE & COCKTAILS attracted 150 people to the first of five fascinating Conversations this season at The Colony Hotel in Palm Beach.
World Premiere of THE NUTCRACKER AND THE MOUSE KING Set for Minnesota Fringe
by Tyler Peterson - Jun 2, 2016
Jeremy Terry Productions announces the world premiere performances of The Nutcracker and the Mouse King, a new play by Brendan Jones. The original score for the show is by Aaron Latina. Directed by Fiona Lotti, the show features choreography by Gina Light, costume design by Tyler Carlton Williams and scenic design by Jeremy Terry. Taryn Verley serves as Executive Director.
Blenders Celebrate 25th Anniversary with Series of Shows at Pantages Theater This Weekend
by BWW News Desk - Dec 12, 2014
After major label recording contracts, international hits, 15 albums/EPs and 16 years now of their ever-popular Holiday Soul Tour, The Blenders are celebrating their 25 years together doing what they do best -- presenting their annual Christmas concert (with a killer backing band) at Hennepin Theatre Trust's Pantages Theater (710 Hennepin Avenue, Minneapolis, MN 55403), December 12-14.