WET PAINT New Play Festival To Premiere At The Tank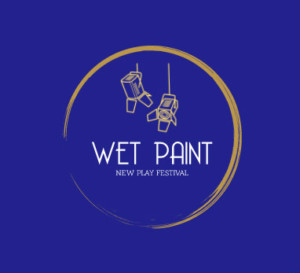 Wet Paint: a new play festival will premiere next week at The Tank in mid-town Manhattan on Wednesday July 25 and Thursday July 26.
Wet Paint features 10 new short-plays by talented artists, many of whom have been tearing-up the Off-Broadway/Regional theatre scene for years. "With ink so fresh, it's being strengthened every moment until performance time. Imagine a gallery where painters are creating the work in front of you as it hangs on the wall. Watch our paint dry, and you'll likely be among the first to witness a masterpiece."
Line Up:
Wednesday 7/25 @ 9:30p
NEW FOLDER by Marissa Molnar (BKBX Mime Troupe Member), Director: Holly Cinnamon
EXPIRATION DATE by William Missouri Downs (Finalist at The Eugene O'Neill National Playwright's Conference), Director: Deirdre Manning
TEEMING SHORE by Nick Gandiello (The Old Globe), Director: Jesse Freedman
MAYBE THE BEARS WENT EXTINCT by Madison Kartoz (The Theatre Project's Young Playwright's Competition-First Prize), Director: AC Horton
THE CONVERSATION by Edward Medina (Amazon Best Seller), Director: Edward Medina
Thursday 7/26 @ 9:30p
REALLY ADULT by Rachel Bublitz (Actors Theatre of Louiseville's Heidman Award Finalist), Director: Eric Hedlund
B-WORD by Deirdre Manning (Lyricist of "Sharknami, the musical?"), Director: Jonathan Zautner
FLOUNDER by Jon Kovach (United Solo NYC-Best Experimental Award Winner), Director: Layan Elwazani
MY FATHER'S HEART by John Yearley (Cincinnati Playhouse in the Park), Director: Javan Lee Nelson
THE UNREMARKABLE by Mac Rogers (New York Times-Critics Pick), Director: Jon Kovach
Performances take place at The Tank at 36th Street, 312 West 36th Street New York, NY 10018 (between 8th and 9th). Subways: 1, 2, 3, A, C, E, N, Q, R, W to 34th Street. Tickets are $12 and can be purchased at https://www.brownpapertickets.com/event/3556074
Facebook: www.facebook.com/events/793379907534875
The Tank is a non-profit arts presenter serving emerging artists engaged in the pursuit of new ideas and forms of expression. We serve over 2,000 artists every year in over 400 performances, and work across all disciplines, including theater, comedy, dance, film, music, public affairs, and storytelling. Our goal is to foster an environment of inclusiveness and remove the burden of cost from the creation of new work for artists launching their careers and experimenting within their art form. The heart of our services is providing free performance space in our 98 seatproscenium and 56 seat blackbox that we operate in Manhattan, and we also offer a suite of other services such as free rehearsal space, promotional support, artist fees, and much more. We keep ticket prices affordable and view our work as democratic, opening up both the creation and attendance of the arts to all.www.thetanknyc.org