Urban Stages Will Present CASTING ASPERSIONS: The Backstage Tales Of A Casting Director
Performances run January 27 - 30, 2023.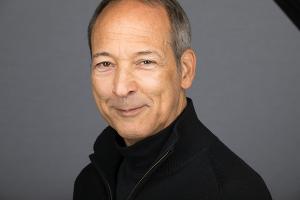 Award-winning Off-Broadway theater, Urban Stages, will present a special presentation of Casting Aspersions: The Backstage Tales of a Casting Director, written and performed by Jeffery Passero, and directed by Elizabeth Hayden. It will begin performances January 27 - 30 at Urban Stages (259 West 30, 2023)
"Jerry Mathers... the Beaver! This is what we call a dust-off. Someone who once was but is no more" muses Jeffery Passero as he tosses headshots into baskets in his autobiographical solo play Casting Aspersions. A prominent casting director, Mr. Passero's Casting Aspersions is a look back at his career on his last day in the profession as he cleans up his cluttered office.
Passero's Casting Aspersions had a run in 2019 where it was called "An entertaining chronicle of his life in show business laden with marvelous anecdotes. A pleasant and enlightening experience, the sharp writing has been finely shaped into an assemblage of comical and poignant anecdotes.: TheaterScene.net
Originally an actor raised in New York theatre, Jeffery Passero's career has run the gamut from actor, casting director, producer, stage director, acting teacher and private coach to teacher of musical theatre audition technique. He studied acting & directing in college (Catholic University and The University of Connecticut) and then in New York with Uta Hagen and Ed Moorhouse (HB Studios), Terry Schreiber, Jill Andre (T.Schreiber Studio) and Larry Moss (Larry Moss Studio). He studied musical theatre audition technique with David Craig and was greatly influenced by Craig's technique and his landmark book "On Singing On Stage".
For the past forty years, Jeffery has been a casting director, beginning with two seasons at the Roundabout Theatre, where he cast LOOK BACK IN ANGER with Malcolm McDowell, THE BLOODKNOT with Danny Glover, A MONTH IN THE COUNTRY with Boyd Gaines, Tammy Grimes, Amanda Plummer & Kelsey Grammer, and PINS AND NEEDLES with Tony award winner Randy Graff, among other plays. Additional New York stage casting credits include UNIDENTIFIED HUMAN REMAINS AND THE TRUE NATURE OF LOVE at the Orpheum Theatre; three productions at the American Place Theatre; Musical Theatre Works; Manhattan Punchline; Theatre-Off-Park and several other Off-Broadway Theatres