UNCLE VANYA Extends Through October 28th At Hunter Theater Project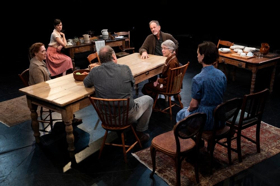 The Hunter Theater Project at Hunter College (President, Jennifer J. Raab) announced a two-week extension today for the critically acclaimed New York premiere of Anton Chekhov's UNCLE VANYA, directed by Richard Nelson, at the Frederick Loewe Theater (E. 68th Street between Lexington and Park Ave). Translated by Richard Nelson, Richard Pevear, and Larissa Volokhonsky, and directed by Nelson, UNCLE VANYA began performances on Friday, September 7 and was originally scheduled to run through October 14. Due to overwhelming demand, UNCLE VANYA will now run an additional two weeks to Sunday, October 28.
The complete cast of UNCLE VANYA features Celeste Arias (Eléna), Alice Cannon (Márya), Jon DeVries (Alexánder), Kate Kearney-Patch (Marína), Jesse Pennington (Mikhaíl), Jay O. Sanders (Vanya), and Yvonne Woods (Sonya).
Single tickets, available now for $37, and student tickets for $15 are available now with a valid student ID. Tickets can be accessed online at huntertheaterproject.org and at the Hunter College Box Office at the Kaye Theater. The performance schedule is Tuesday through Saturday at 7:30 p.m., with Wednesdays and Saturdays at 2:00 p.m., and Sundays at 3:00 p.m.
Hunter Theater Project is a new theater venture connecting professional theater productions with Hunter College's students and faculty. Under the leadership of Gregory Mosher, Chair of the Hunter Theatre Department, the Hunter Theater Project supports Hunter's teaching, learning, and research mission by giving dramatic expression to subjects across the curriculum, as well as providing a new opportunity to New Yorkers to access professional, affordable theatrical productions.
The creative team includes Jason Ardizzone-West (scenic design), Susan Hilferty and Mark Koss (costume design), Jennifer Tipton (lighting), and Will Pickens (sound design).
This translation of UNCLE VANYA by Richard Nelson, Richard Pevear, and Larissa Volokhonsky was commissioned by and first produced at The Old Globe, Barry Edelstein, Artistic Director and Timothy J. Shields, Managing Director, with generous support from the Jean and Gary Shekhter Fund for Classic Theatre.
This production of UNCLE VANYA is made possible by a generous grant from Susie Sainsbury and The Backstage Trust.
HUNTER THEATER PROJECT (HTP) is a resource serving Hunter College and New York City. College-wide in scope, it links productions created by top-rank professional theater artists with the college's teaching, learning, and research mission, giving vivid expression to subjects including history, psychology, gender and sexuality, sociology, social justice, international affairs, political science, religion and more. In addition to theatrical productions, HTP will organize workshops, lectures, symposia, seminars and other educational ventures for students and faculty from across the college.
Richard Nelson (Co-Translator, Director). Mr. Nelson's plays include The Gabriels (Hungry, What Did You Expect?, and Women of a Certain Age) and The Apple Family plays (That Hopey Changey Thing, Sweet and Sad, Sorry, and Regular Singing), which were produced at The Public Theater in New York, toured internationally, and filmed for public television. His other plays include Illyria, Oblivion, Nikolai and the Others, Farewell to the Theatre, Conversations in Tusculum, Frank's Home, How Shakespeare Won the West, Rodney's Wife, Franny's Way, Madame Melville, Goodnight Children Everywhere (Olivier Award for Play of the Year), The General from America, New England, Two Shakespearean Actors (Tony Award nomination for Best Play), Some Americans Abroad (Olivier nomination for Comedy of the Year), and others. His musicals include James Joyce's The Dead with Shaun Davey (Tony Award for Best Book of a Musical) and My Life with Albertine and Private Confessions, both with Ricky Ian Gordon. His films include Hyde Park on Hudson (Focus Features), Ethan Frome (Miramax), and Sensibility and Sense ("American Playhouse"). With Larissa Volokhonsky and Richard Pevear, he has co-translated Ivan Turgenev's A Month in the Country, Nikolai Gogol's The Inspector, Mikhail Bulgakov's Molière and Don Quixote, and Anton Chekhov's The Seagull and The Cherry Orchard (all published by Theatre Communications Group). He is an honorary associate artist of the Royal Shakespeare Company and a recipient of the Arts and Letters Award in Literature from the American Academy of Arts and Letters and the PEN/Laura Pels "Master Playwright" Award.
Richard Pevear and Larissa Volokhonsky (Co-Translators). Mr. Pevear was born in Boston, grew up on Long Island, and attended Allegheny College (B.A., 1964) and University of Virginia (M.A., 1965). After a stint as a college teacher, he moved to the Maine coast and eventually to New York City, where he worked as a freelance writer, editor, and translator, as well as a cabinetmaker. He has published two collections of poetry, many essays and reviews, and 38 books translated from French, Italian, and Russian. Ms. Volokhonsky was born in Leningrad, attended Leningrad State University, and upon graduating joined a scientific team whose work took her to the east of Russia, to Kamchatka and Sakhalin Island. She immigrated to Israel in 1973 and to the United States in 1975, where she attended Yale Divinity School and St. Vladimir's Orthodox Theological Seminary. Soon after settling in New York City, she married Mr. Pevear, and a few years later they moved to France with their two children. Together they have translated 30 books from Russian, including works by Leo Tolstoy, Mikhail Bulgakov, Nikolai Gogol, Anton Chekhov, Fyodor Dostoevsky, and Boris Pasternak. Their translation of Dostoevsky's The Brothers Karamazov received the 1991 PEN/Laura Pels Translation Award, and their translation of Tolstoy's Anna Karenina was awarded the same prize in 2002. In 2006, they were awarded the first Efim Etkind International Translation Prize by the European Graduate School of St. Petersburg.
Celeste Arias (Eléna). Ms. Arias' select theatre credits include Katya in The Fairytale Lives of Russian Girls (Yale Repertory Theatre), Grotilde in Thunderbodies (Carlotta Festival of New Plays), and Masha in The Three Seagulls, or MASHAMASHAMASHA! (HERE Arts Center). Her recent film credits include Rebel in the Rye, Kate Can't Swim, The Big Sick, and The Post. Her television credits include "Bull" and "The Good Wife." She received an M.F.A. in Acting from Yale School of Drama.
Alice Cannon (Márya). Ms. Cannon as appeared on Broadway in James Joyce's: The Dead (Helen Hayes Award; company original cast). Off-Broadway: Significant Other at Roundabout Theater; I Remember Mama at Transport Group, General from America at Lucille Lortel and Alley Theater; Mr. Pim Passes By at Mint Theater. Regional: Queens for a Year at Hartford Stage; Road to Mecca, Best Actress Award, at Raleigh Stage; 4000 Miles at Hudson Stage Co., Angels in America at CT.. Repertory Theater. TV/film: "Difficult People"; "Full Frontal: Samantha Bee"; The Producers; Jewish Girls are Easy, Morris County: Elmer and Iris.

Jon DeVries (Alexánder Serebryakóv). Mr. DeVries has appeared Off-Broadway in The Whirligig, That Hopey Changey Thing, Sweet and Sad (Drama Desk, Obie Awards), Sorry, Regular Singing (Lucille Lortel Award nomination), As You Like It, The Wayside Motor Inn (Drama Desk Award), One Flea Spare, Hamlet, Agamemnon, Galileo, Goodnight Children Everywhere, The General from America, Sight Unseen, Richard II, Oedipus, and The Ballad of Soapy Smith. His Broadway credits include Devour the Snow, Execution of Justice, Major Barbara, Loose Ends, The Inspector General, and The Cherry Orchard. He appeared in the national tour of August: Osage County and the international tours of The Apple Family Plays and Forbidden Christmas, or The Doctor and the Patient with Mikhail Baryshnikov. Mr. DeVries's film and television credits include Kill Your Darlings; American Gangster; The International; Evening; Che: Part One; The Baxter; Sarah, Plain and Tall; Skylark; "Law & Order"; "Law & Order: Criminal Intent"; "Blue Bloods"; "Elementary"; "Boardwalk Empire"; "The Blacklist"; and others.

Kate Kearney-Patch (Marína). Ms. Kearney-Patch was recently seen in The Brightness of Heaven and As It Is in Heaven, both at Cherry Lane Theatre. She has appeared in several Richard Nelson productions, including as Greta Conroy in James Joyce's The Dead (American Conservatory Theater, Huntington Theatre Company, and The Kennedy Center), Hannah in The General from America (Lucille Lortel Theatre), and Anna in A Month in the Country (Williamstown Theatre Festival). Her recent theatre also includes Foster Mom (Premiere Stages). Ms. Kearney-Patch's television credits include "How to Get Away with Murder" (pilot), "Momsters: When Moms Go Bad," "Law & Order: Criminal Intent," and "Hack." She also just completed work on the short Divine Inspiration.
Jesse Pennington (Mikhaíl Ástrov). Mr. Pennington was seen this fall in Macbeth directed by Robert O'Hara at Denver Center for the Performing Arts Theatre Company. His Off-Broadway credits include Bootycandy (Obie Award, Lucille Lortel Award nomination), Franny's Way and Rodney's Wife (Playwrights Horizons), The False Servant and Richard II (Classic Stage Company), The General from America (Theatre for a New Audience), A Place at the Table (MCC Theater), and The Winter's Tale and The Taming of the Shrew (The Public Theater). Mr. Pennington's regional credits include Major Barbara (Guthrie Theater), Maple and Vine (Humana Festival), Goodnight Children Everywhere (American Conservatory Theater), and James Joyce's The Dead (Huntington Theatre Company), as well as productions at Geffen Playhouse, Alley Theatre, Williamstown Theatre Festival, New York Stage and Film, and People's Light & Theatre Company. He was also seen in the European tour of Richard Nelson's The Apple Family Plays in Berlin, Brighton, and Vienna. His film credits include American Gun and When Zachary Beaver Came to Town. Mr. Pennington received his M.F.A. from New York University's Graduate Acting Program.
Jay O. Sanders (Ványa). Mr. Sanders recently returned from a world tour of Richard Nelson's trilogy The Gabriel Plays: Election Year in the Life of One Family out of The Public Theater, where he has been a regular presence for over 40 years with credits including Mr. Nelson's The Apple Family Plays, David Hare's Stuff Happens, the title role in Titus Andronicus, and a long list of appearances in Shakespeare in the Park. He has also performed across the country with Bryan Doerries's Theater of War. A familiar face from film (JFK, The Day After Tomorrow, Tumbleweeds, Edge of Darkness, and Angels in the Outfield) and television ("Sneaky Pete," "True Detective," "Blindspot," "Law & Order; Criminal Intent," and "Roseanne"). Mr. Sanders's voice can regularly be heard narrating PBS documentaries for "Nova," "Nature," "Wide Angle," and "Secrets of the Dead." His own play, Unexplored Interior, which explores the 1994 genocide in Rwanda, was the inaugural production of Washington, DC's new Mosaic Theater Company.
Yvonne Woods (Sónya Alexándrovna). Ms. Woods last appeared at The Old Globe in Hay Fever. Her other theatre credits include Goodnight Children Everywhere (American Conservatory Theater), Franny's Way (Playwrights Horizons), Miss Julie (Yale Repertory Theatre), Burn This (Shakespeare Santa Cruz), Life's a Dream (Court Theatre), Left (New York Stage and Film), The General from America (Alley Theatre, Theatre for a New Audience), Les Liaisons Dangereuses (Huntington Theatre Company), Slag Heap (Cherry Lane Alternative), and Forbidden Christmas, or The Doctor and the Patient (Lincoln Center Festival, Spoleto Festival USA, The Kennedy Center, and others). She was also seen in the film Happy 40th. Ms. Woods trained at The Juilliard School.
Gregory Mosher serves as Chair of the Hunter Theatre Department, and leads the Hunter Theater Project. He is the director and/or producer of over 200 plays at the Lincoln Center and Goodman Theatres (both of which he led), on Broadway, at the Royal National Theatre, and in the West End. Colleagues have included playwrights Samuel Beckett, Tennessee Williams, David Mamet, Richard Nelson, Spalding Gray, Wole Soyinka, Derek Walcott, Elaine May, John Guare, David Rabe, Emily Mann, and Edward Albee; directors including Peter Brook, Jerome Robbins, and Mike Nichols, and countless leading actors. Notable premiere productions include John Guare's Six Degrees of Separation, John Leguizamo's Freak, David Rabe's Hurlyburly, Langston Hughes and Zora Neale Hurston's Mulebone, the South African township musical Sarafina, and the premieres of over twenty plays by Mr. Mamet, including American Buffalo, Speed-the-Plow, Edmond, and Glengarry Glen Ross. He has collaborated with Mr. Nelson on nearly a dozen plays, including the Broadway production of James Joyce's The Dead.
ABOUT HUNTER COLLEGE:
Hunter College, located in the heart of Manhattan, is the largest college in the City University of New York (CUNY) system. Founded in 1870, it is also one of the oldest public colleges in the country and famous for the diversity of its student body, which is as diverse as New York City itself. Most Hunter students are the first in their families to attend college and many go on to top professional and graduate programs, winning Fulbright scholarships, Mellon fellowships, National Institutes of Health grants, and other competitive honors. More than 23,000 students currently attend Hunter, pursuing undergraduate and graduate degrees in more than 170 areas of study. The 1,700 full- and part-time members of Hunter's faculty are unparalleled. They receive prestigious national grants, contribute to the world's leading academic journals, and play major roles in cutting-edge research. They are fighting cancer, formulating public policy, expanding our culture, enhancing technology, and more.
Photo Credit: Joan Marcus
| | |
| --- | --- |
| Vote Now for the 2022 BroadwayWorld Off-Broadway Awards | |
| voting ends in | |
More Hot Stories For You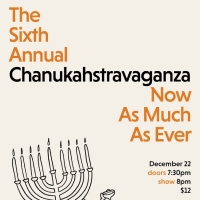 The Sixth Annual Chanukahstravaganza Comes to Littlefield This Month

December 8, 2022

Lana Schwartz and Ilana Michelle Rubin are two Jewish (you might have guessed), native New Yorkers who always get pretty lonely around the holiday season. For the sixth year in a row, they've invited some of the funniest Jewish comedians in New York City (where else?) to help them celebrate the Miracle of Lights: Chanukah. Hannukah. Hanukah. However you choose to spell it. There will be songs, there will be laughter, there will be surprises, and you know there will be gelt. Lots of gelt. Tons of it.
---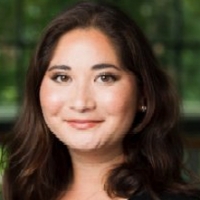 Einhorn Prize Reading Announced At Triad Theater, December 11

December 7, 2022

On Sunday December 11 at 2pm, there will be a presentation of the winners of the first David A. Einhorn Playwriting Prize The event will be held at the Triad Theater, 158 W. 72nd Street. The event will run 90 minutes and include readings of the 1st and 2nd prize winners, some words about David Einhorn, and a talkback on the topics addressed by the plays.
---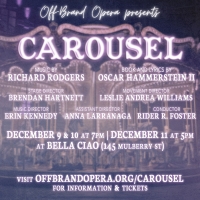 Off-Brand Opera Presents CAROUSEL, December 10 & 11

December 7, 2022

Off-Brand Opera returns this fall with a fresh take on Carousel, the beloved Rodgers & Hammerstein classic. Carousel will be presented with a fresh take on the classic work, featuring performers from a variety of artistic backgrounds in restaurant Bella Ciao's intimate basement cabaret space.
---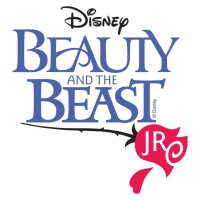 BEAUTY AND THE BEAST JR. to be Presented at AMT Theater in January

December 7, 2022

​January 18th through the 22nd is BEAUTY AND THE BEAST at AMT Theater. Wednesday through Saturday at 7pm, Saturday at 2 and Sunday at 3pm.
---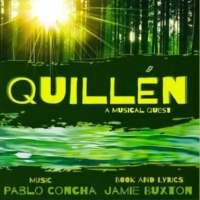 QUILLÉN A New Musical To Premiere At Winterfest, December 13-17

December 6, 2022

Latiné Musical Theatre Lab and Teatro Latea unite to present the new Chilean musical Quillén at New York Theater Festival's Winterfest, December 13-17, 2022.
---