Latest News on Fyodor Dostoevsky
Writing
Author
Text
Source Material
Writing
Author
Text
Source Material
Fyodor Dostoevsky News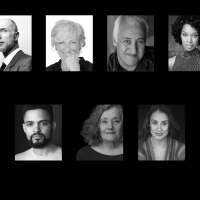 Hugo Armstrong, Anne Gee Byrd & More to Star in UNCLE VANYA at Pasadena Playhouse
by Chloe Rabinowitz - Apr 26, 2022
Pasadena Playhouse has announced casting and creative team for the Los Angeles premiere of the Richard Nelson, Richard Pevear, and Larissa Volokhonsky translation of Uncle Vanya by Anton Chekhov coming to the Playhouse June 1 through June 26; the press opening is Sunday, June 5 at 5 p.m.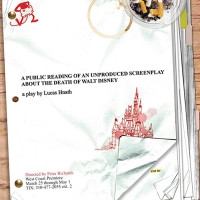 A PUBLIC READING OF AN UNPRODUCED SCREENPLAY ABOUT THE DEATH OF WALT DISNEY Gets West Coast Premiere
by Stephi Wild - Feb 23, 2022
Working Barn Productions presents the West Coast premiere of what The New York Times calls "a blackly comic inversion of the public Disney persona" — the ambitiously titled A Public Reading of an Unproduced Screenplay About the Death of Walt Disney by Lucas Hnath (Broadway's A Doll's House, Part 2; Hillary and Clinton; Dana H).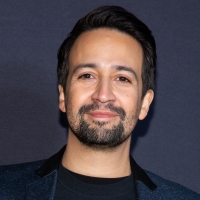 Lin-Manuel Miranda, Cynthia Erivo & More Among Audie Awards Finalists
by Michael Major - Feb 3, 2022
The Audio Publishers Association (APA) have announced finalists for the 2022 Audie Awards. Finalists include Cynthia Erivo for Best Female Narrator and Lin-Manuel Miranda for Best Male Narrator. Leslie Odom Jr., Annie Golden, Telly Leung, and Jason Tam are also featured on audiobooks that made the list. Check out the full list of nominations now!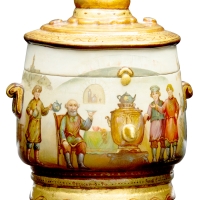 Museum of Russian Icons to Present 'Tea is for Tradition'
by Chloe Rabinowitz - Jan 26, 2022
Featuring an array of objects associated with tea drinking and the infusion of tea culture into Russian art, craft, and literature, this exhibition features elegant samovars,  whimsical wooden dolls doubling as tea caddies, decorative lacquer boxes, sugar jars, tea glasses, and more.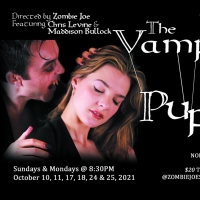 THE VAMPIRE'S PUPPET to Open at Zombie Joe's Underground Theatre Group
by Chloe Rabinowitz - Oct 5, 2021
Zombie Joe's Underground Theatre Group and Chris Levine Theatre Productions are inviting YOU to enter Count Aldea's manor for the first time in over 600 years...Exposing you to the evil, dark and sexy secrets hiding deep within a Vampire's blackened heart, and lurking around every cobwebbed-corner of his ancient lair of nightmares!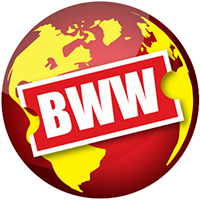 Larry Cedar Will Star in Franz Kafka's THE HUNGER ARTIST at Hollywood Fringe Festival
by Stephi Wild - Jul 23, 2021
THE HUNGER ARTIST by Franz Kafka, starring Larry Cedar, makes its debut at this year's Hollywood Fringe Festival, marking the fifth in a series of one-man literary stagings adapted by Cedar beginning in 2013 with ORWELLIAN (based on the works of George Orwell), NOTES FROM THE UNDERGROUND (Fyodor Dostoevsky),  LETTER TO MY FATHER (Kafka), and THE BURROW (Kafka). 
New Stage Adaptation Of Dostoevsky's WHITE NIGHTS: A SENTIMENTAL STORY to be Presented at Pitlochry Festival Theatre
by Chloe Rabinowitz - Jun 24, 2021
From 7-10 July, Pitlochry Festival Theatre's open-air amphitheatre will première a new stage adaptation by the theatre's Artistic Director, Elizabeth Newman, of Fyodor Dostoevsky's 1848 short story, White Nights: A Sentimental Story from The Diary of a Dreamer.
Theater Figures Will Take Part in the Laboratory for Young Directors from the CIS, Baltic States and Georgia
by Stephi Wild - Jun 7, 2021
The Laboratory will feature masterclasses, in which theater experts will inform participants about the ways of working with texts. A theater play will be staged after the masterclasses.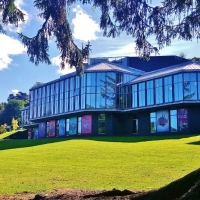 Pitlochry Festival Theatre to Reopen With Outdoor Summer Season
by Chloe Rabinowitz - Mar 18, 2021
Pitlochry Festival Theatre has announced that this Summer it will reopen with an exciting season of outdoor performances. Performed from June till September in the theatre's newly built 80-seater amphitheatre and riverside bandstand, the Summer season will include the stage première of David Greig's Adventures with the Painted People.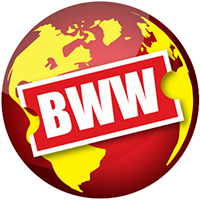 Chicago Philharmonic & Visceral Dance Chicago's The Dream Is Featured On "Hear It Together"
by A.A. Cristi - Oct 28, 2020
​​​​​​​Chicago Philharmonic and Visceral Dance Chicago's striking collaboration,The Dream, returns on Sunday, November 1 as part of the Philharmonic's "Hear it Together" series.
Fyodor Dostoevsky Frequently Asked Questions
How many shows has Fyodor Dostoevsky written?
Fyodor Dostoevsky has written 3 shows including Apocalypsis Cum Figuris (Text), The Idiot (Source Material), The Grand Inquisitor (Author).