Latest News on Mikhail Bulgakov
Latest News on Mikhail Bulgakov
Mikhail Bulgakov News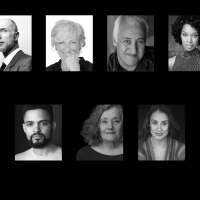 Hugo Armstrong, Anne Gee Byrd & More to Star in UNCLE VANYA at Pasadena Playhouse
by Chloe Rabinowitz - Apr 26, 2022
Pasadena Playhouse has announced casting and creative team for the Los Angeles premiere of the Richard Nelson, Richard Pevear, and Larissa Volokhonsky translation of Uncle Vanya by Anton Chekhov coming to the Playhouse June 1 through June 26; the press opening is Sunday, June 5 at 5 p.m.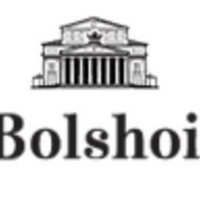 MASTER AND MARGARITA Comes to the Bolshoi
by Stephi Wild - Feb 17, 2022
Master and Margarita is playing at Bolshoi tonight, February 17, 2022. The production features a libretto by Edward Clug after Mikhail Bulgakov's novel of the same name.
Toronto Fringe Announces Next Stage Theatre Festival 2022
by A.A. Cristi - Dec 9, 2021
Toronto Fringe has announced exciting and expansive programming as part of the 2022 Next Stage Theatre Festival, taking place January 19-30, 2022 at the Ada Slaight Hall at Daniels Spectrum in Toronto. This will be the first time that Toronto Fringe has been able to present in-person offerings since January 2020.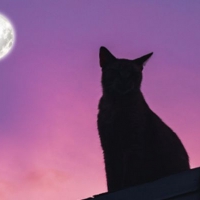 Tricks and Treats Coming to Crow's Theatre This Halloween!
by A.A. Cristi - Oct 7, 2021
Crow's Theatre has a magical Halloween planned for lovers of the macabre and of the theatre!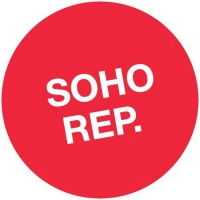 Soho Rep. Announces 2021-22 Season
by Chloe Rabinowitz - Sep 15, 2021
Soho Rep. today announced a robust 2021-22 season with which it will reopen its home at 46 Walker Street. The company welcomes full-capacity in-person audiences back for the first time since late 2019 with the presentation of works-in-progress from the Writer/Director Lab, a signature program of the theater for over two decades.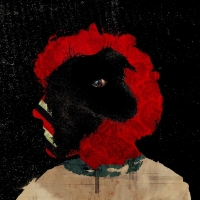 The Everyman Theatre Will Premiere HEART OF A DOG
by Stephi Wild - Sep 1, 2021
Heart of a Dog a new play by Eadaoin O'Donoghue will premiere at The Everyman on September 23rd, before touring to The Civic as part of Dublin Theatre Festival. It will be the first show in front of a live audience on The Everyman stage in more than 18 months. 
Lookingglass Announces THE SECRET PASSAGE, A New Digital Membership
by A.A. Cristi - Oct 23, 2020
Lookingglass Theatre Company announces the new digital membership: The Secret Passage, which includes exclusive programming of enthralling stories, virtual delights and artist engagement opportunities. 
Soho Rep. Launches Job Creation Program Called SOHO REP. PROJECT NUMBER ONE
by Chloe Rabinowitz - Sep 24, 2020
Responding to the extreme precarity the artistic community is experiencing amidst a dire lack of government intervention, Soho Rep. Project Number One creates jobs to support artists in this moment and will be part of building a new path forward.
Sara Holdren Is Coming To Epic's THE DRAG
by Stephi Wild - May 28, 2020
Epic Theatre Company has announced that the third episode of 'The Drag' will feature Sara Holdren.
JCTC Conversations: Voices From Around The World Continues 4/24
by A.A. Cristi - Apr 23, 2020
JCTC Conversations: Voices From Around The World Continues on 4/24 at 2:00pm, with Essential. 
Mikhail Bulgakov Videos
Mikhail Bulgakov Frequently Asked Questions
How many shows has Mikhail Bulgakov written?
Mikhail Bulgakov has written 1 shows including The Master and Margarita (Playwright).