Photo Flash: Sarah Kane's CRAVE To Run At Egg & Spoon
Four voices emerge from a void, desperate to seek freedom in a world of familiar anxieties and addictions. There is no linear story, the characters aren't named (only by letters), and relationships disappear as quickly as they're created. CRAVE ends up being a stage poem which audiences have opened their minds and hearts to since the piece was written in 1998, one year before Kane's suicide. CRAVE ran at Access Theater from November 15th-18th, 2018 with an incredible turnout.
"The flair for physicality made me stop to appreciate Egg & Spoon's allowance for the art to become a playground. Whereas a realistic approach might well produce sterile barriers, this production creates a language that is so richly physical, both sexual and violent moments are open for exploration." -- Theasy.com
CRAVE is by Sarah Kane. Directed by Adam Coy. Scenic Design by Steven Medina. Lighting Design by Andy LiDestri. Costume Design by Mar Regan and Jessica Crawford. Sound Design by Louis Coy and Jack O'Brien. Stage Manager is Yve Carruthers. Artistic Director is Liam Lonegan. Managing and Casting Director is Elizabeth Carson. Production Manager is Timothy Gage. Marketing Director is Pascal Portney. Produced by Egg & Spoon Theatre Collective.
Photo Credit: Amado Fernandez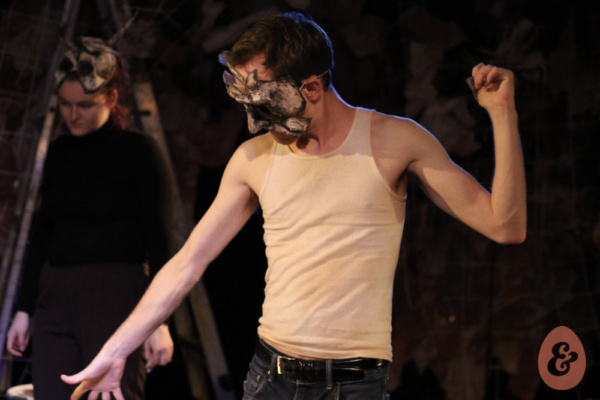 Kenny Hahn and Jack O'Brien

Morgan Price and Jack O'Brien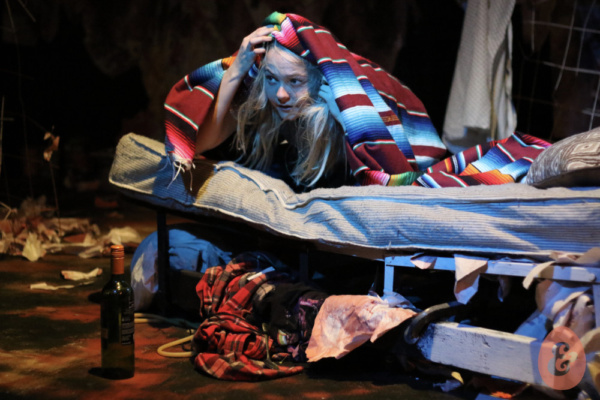 Morgan Price

Jack O'Brien, Daniel Chavarriaga, Morgan Price and Kenny Hahn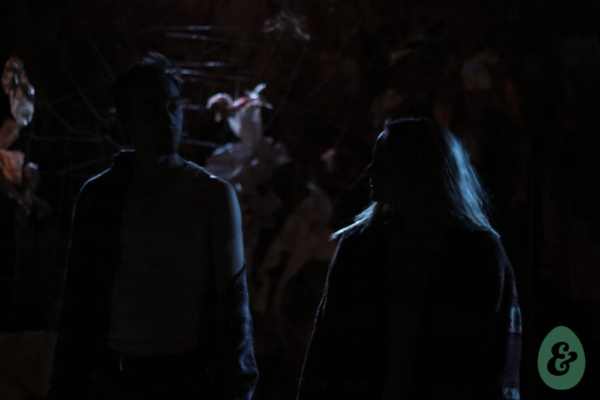 Jack O'Brien and Morgan Price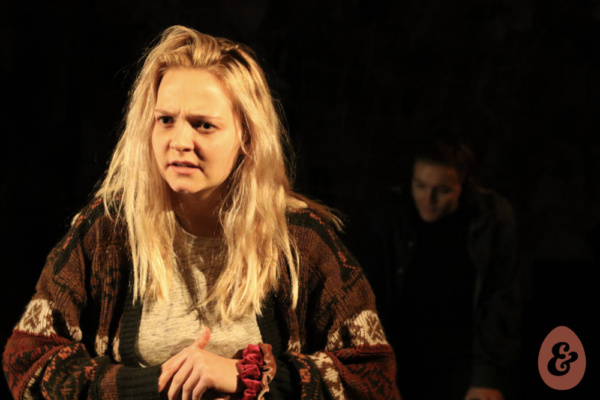 Morgan Price and Kenny Hahn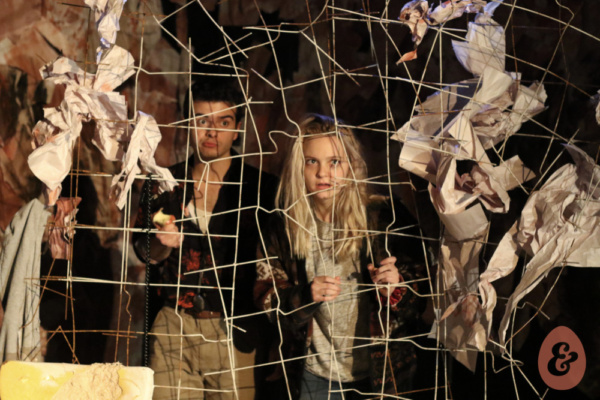 Daniel Chavarriaga and Morgan Price

Morgan Price

Jack O'Brien, Morgan Price, Kenny Hahn and Daniel Chavarriaga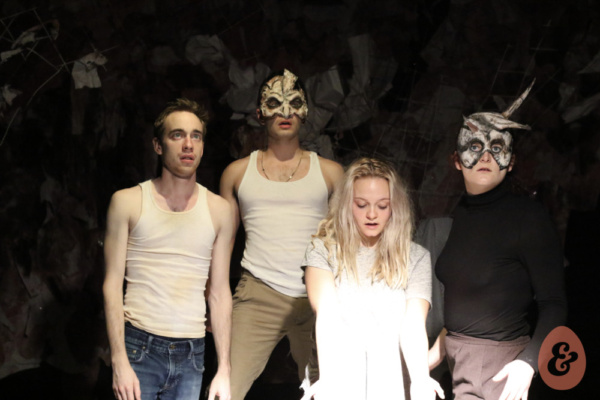 Jack O'Brien, Daniel Chavarriaga, Morgan Price and Kenny Hahn

Daniel Chavarriaga, Jack O'Brien, Morgan Price and Kenny Hahn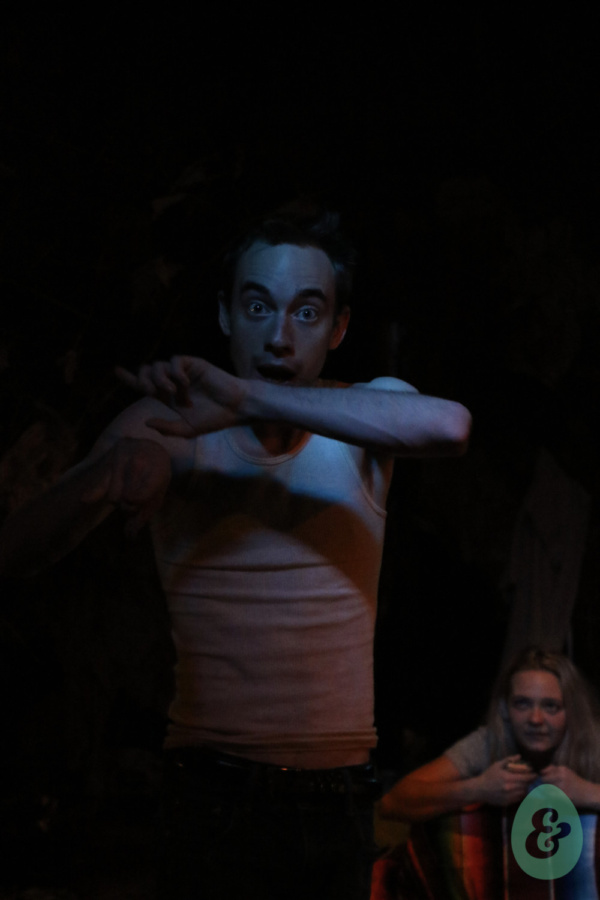 Jack O'Brien and Morgan Price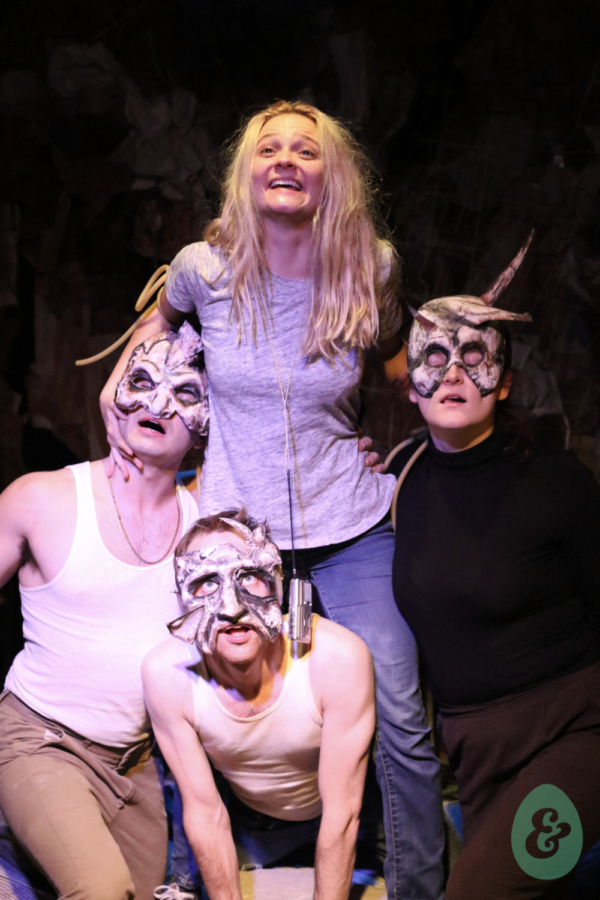 Daniel Chavarriaga, Jack O'Brien, Morgan Price, and Kenny Hahn